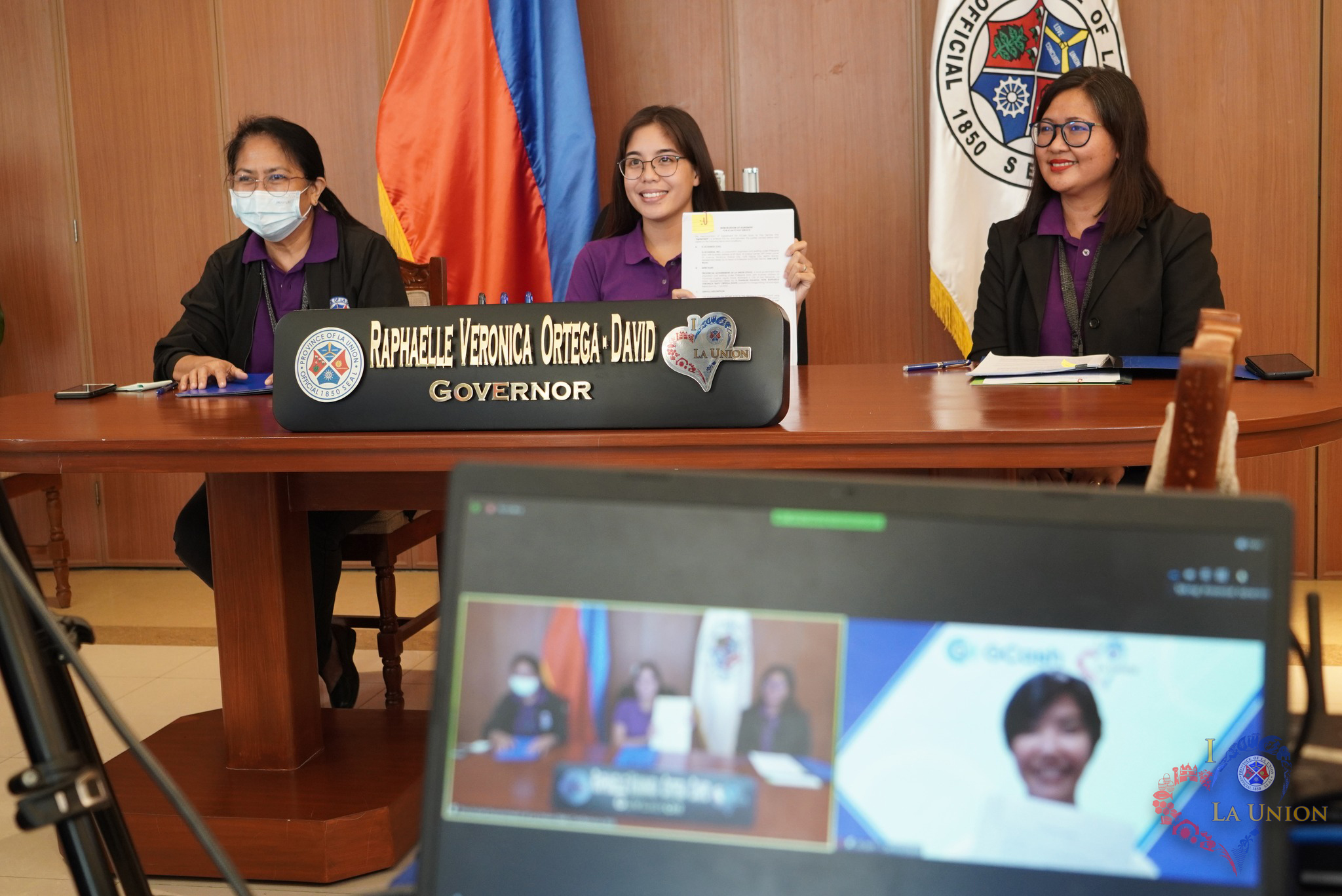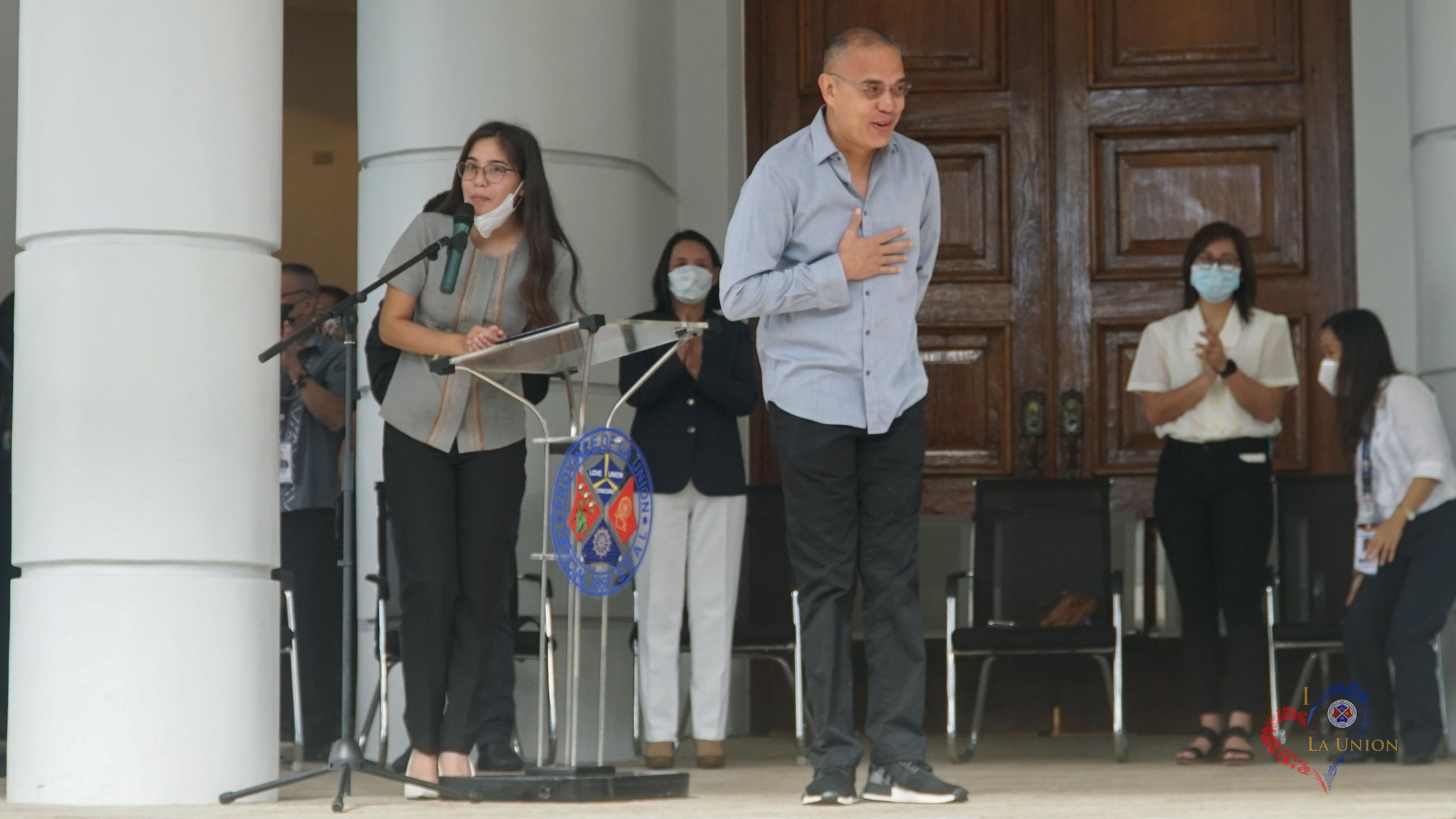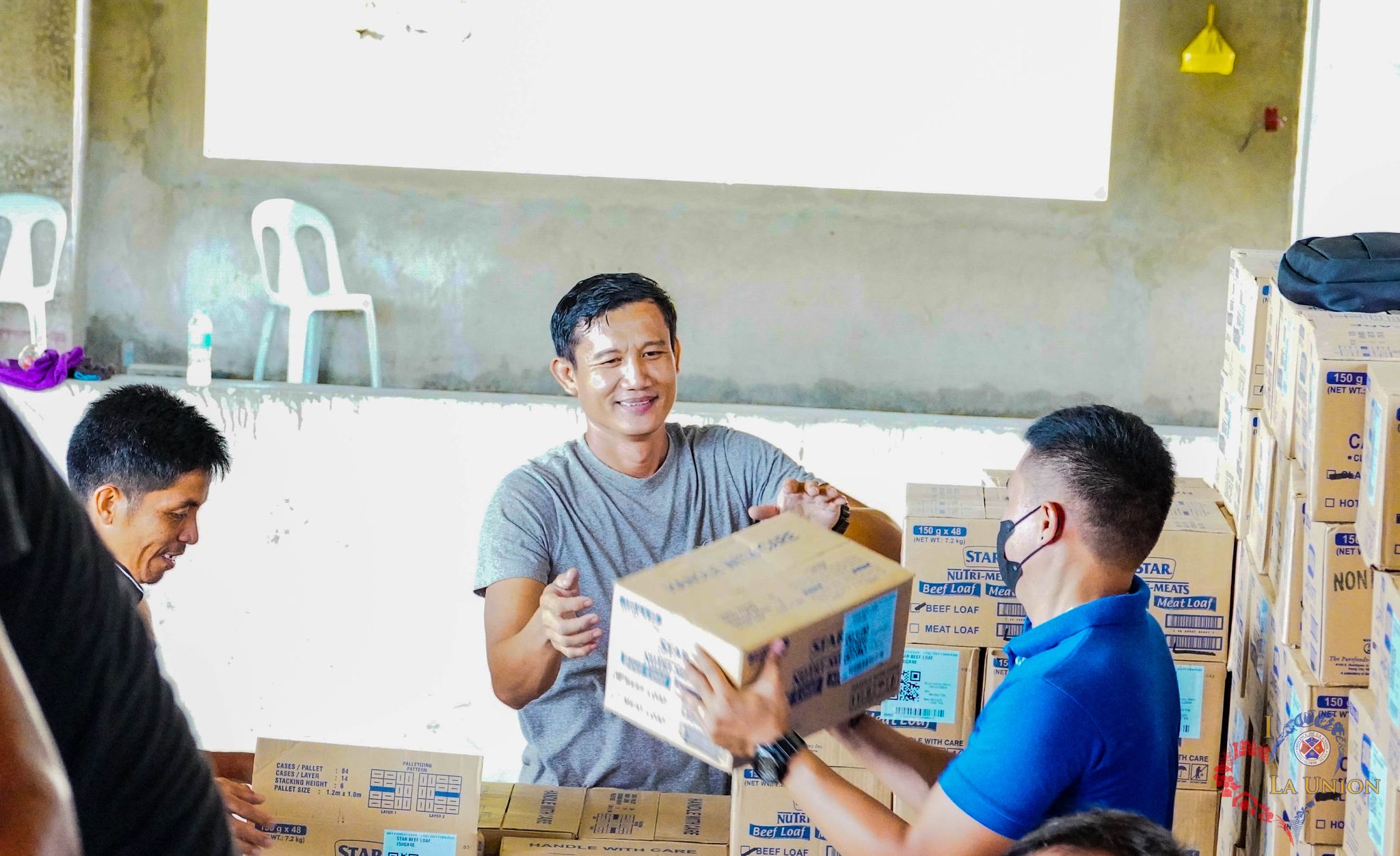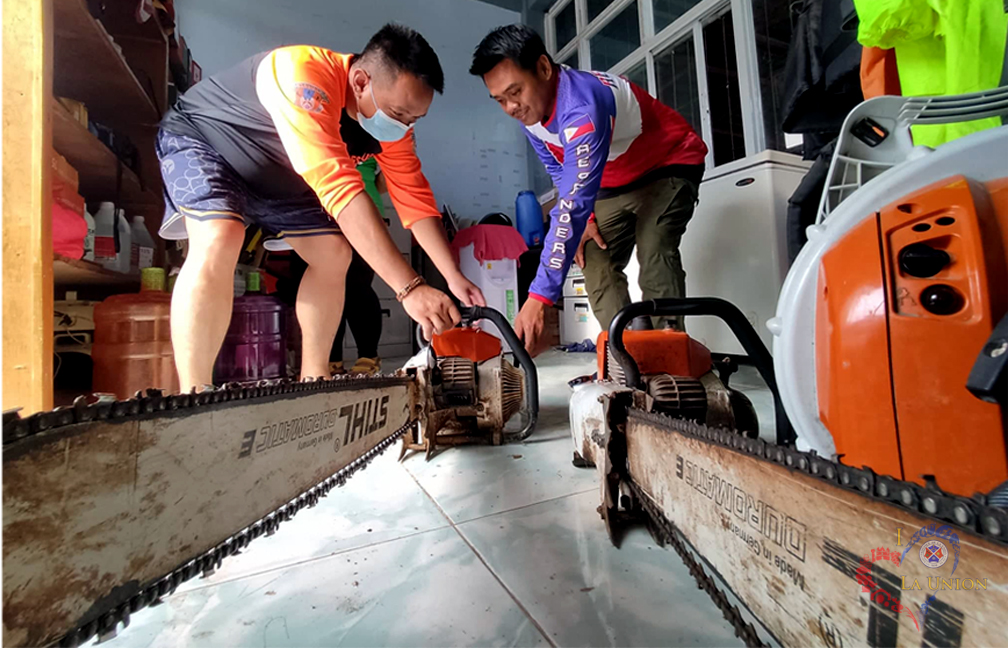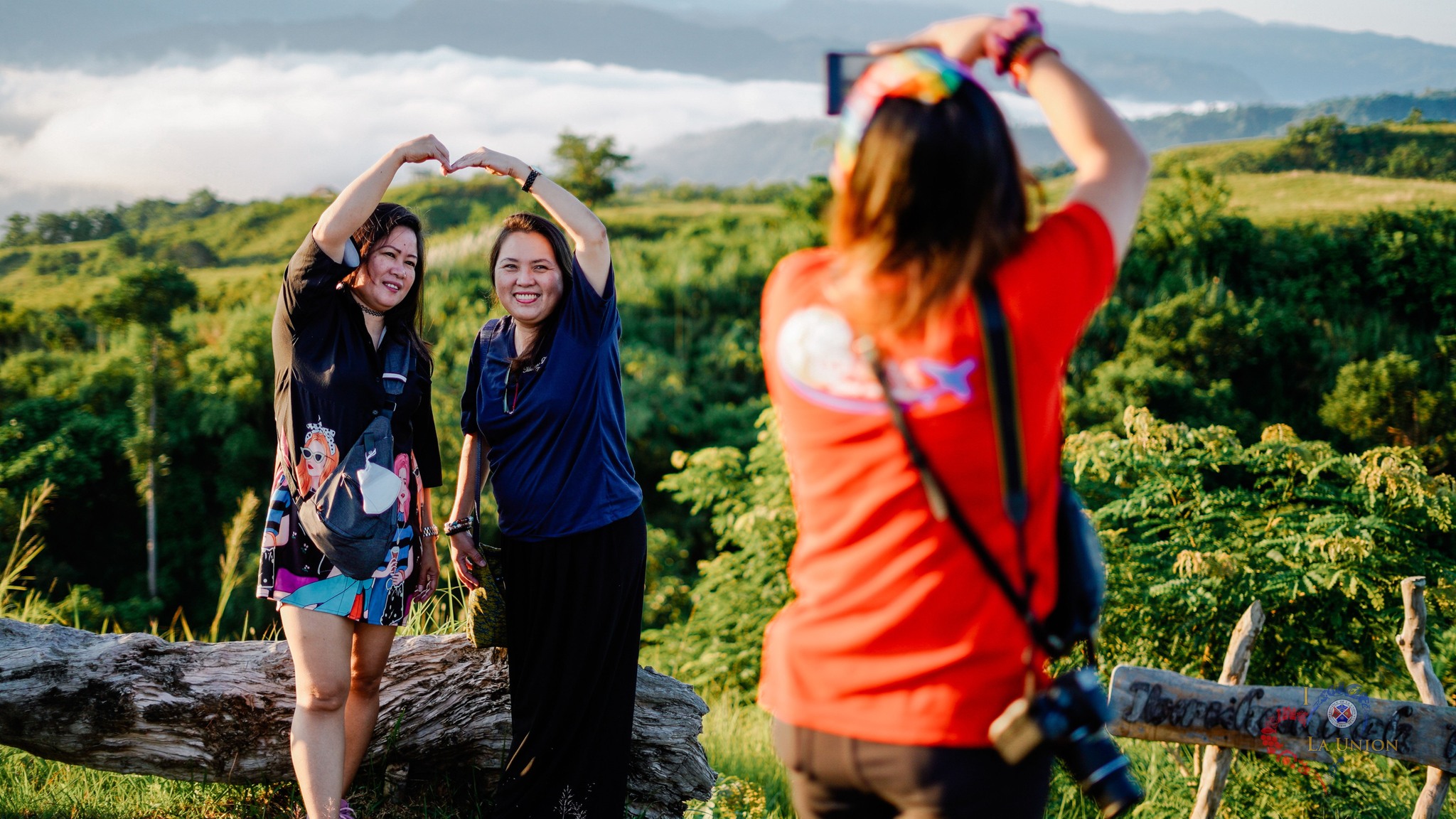 𝗙𝗔𝗦𝗧𝗘𝗥, 𝗘𝗔𝗦𝗜𝗘𝗥, 𝗠𝗢𝗥𝗘 𝗖𝗢𝗡𝗩𝗘𝗡𝗜𝗘𝗡𝗧 𝗧𝗥𝗔𝗡𝗦𝗔𝗖𝗧𝗜𝗢𝗡𝗦 𝗜𝗡 𝗟𝗔 𝗨𝗡𝗜𝗢𝗡 𝗧𝗛𝗥𝗢𝗨𝗚𝗛 𝗚𝗖𝗔𝗦𝗛 – 𝗧𝗛𝗘 𝗙𝗜𝗥𝗦𝗧 𝗣𝗥𝗢𝗩𝗜𝗡𝗖𝗘 𝗜𝗡 𝗡𝗢𝗥𝗧𝗛𝗘𝗥𝗡 𝗟𝗨𝗭𝗢𝗡
𝗟𝗨 𝗠𝗮𝗸𝗲𝘀 𝗛𝗶𝘀𝘁𝗼𝗿𝘆 𝗮𝘀 𝗙𝗶𝗿𝘀𝘁 𝗣𝗛 𝗣𝗿𝗼𝘃𝗶𝗻𝗰𝗲 𝘁𝗼 𝗢𝗯𝘁𝗮𝗶𝗻 𝗜𝗠𝗦 𝗖𝗲𝗿𝘁𝗶𝗳𝗶𝗰𝗮𝘁𝗶𝗼𝗻 𝗶𝗻 𝗔𝗹𝗹 𝗼𝗳 𝗶𝘁𝘀 𝗗𝗶𝘀𝘁𝗿𝗶𝗰𝘁 𝗛𝗼𝘀𝗽𝗶𝘁𝗮𝗹𝘀
#𝗟𝗮𝗨𝗻𝗶𝗼𝗻𝗣𝗥𝗢𝗕𝗜𝗡𝗦𝗬𝗔𝗻𝗶𝗵𝗮𝗻 𝗘𝗳𝗳𝗼𝗿𝘁𝘀 𝗦𝘁𝗲𝗽 𝗨𝗽 𝗮𝘀 𝗦𝗠𝗖 𝗗𝗼𝗻𝗮𝘁𝗲𝘀 𝗥𝗲𝗹𝗶𝗲𝗳 𝗔𝘀𝘀𝗶𝘀𝘁𝗮𝗻𝗰𝗲 𝘁𝗼 𝗣𝗚𝗟𝗨
𝗟𝗮 𝗨𝗻𝗶𝗼𝗻 𝗛𝗮𝗻𝗱𝗮 𝘀𝗮 𝗣𝗼𝘀𝗶𝗯𝗹𝗲𝗻𝗴 𝗘𝗽𝗲𝗸𝘁𝗼 𝗻𝗶 #𝗞𝗮𝗿𝗱𝗶𝗻𝗴𝗣𝗛; 𝗗𝗶𝗿𝗲𝗸𝘁𝗶𝗯𝗮 𝗻𝗶 𝗚𝗼𝘃. 𝗥𝗮𝗳𝘆 𝗠𝗮𝗴𝗶𝗻𝗴 𝗛𝗮𝗻𝗱𝗮 𝘀𝗮 𝗔𝘂𝗴𝗺𝗲𝗻𝘁𝗮𝘁𝗶𝗼𝗻 𝗣𝗮𝗿𝗮 𝘀𝗮 𝗟𝗮𝗵𝗮𝘁 𝗻𝗴 𝗟𝗚𝗨𝘀
𝗟𝗨 𝗶𝘀 𝗠𝗼𝗿𝗲 𝘁𝗵𝗮𝗻 𝗮 𝗦𝘂𝗿𝗳𝗶𝗻𝗴 𝗛𝗮𝘃𝗲𝗻: 𝗜𝗻𝗳𝗹𝘂𝗲𝗻𝗰𝗲𝗿𝘀, 𝗧𝗼𝘂𝗿 𝗢𝗽𝗲𝗿𝗮𝘁𝗼𝗿𝘀 𝗘𝘅𝗽𝗹𝗼𝗿𝗲 𝗟𝗨'𝘀 𝗙𝗿𝗲𝘀𝗵 𝗧𝗼𝘂𝗿𝗶𝘀𝘁 𝗗𝗲𝘀𝘁𝗶𝗻𝗮𝘁𝗶𝗼𝗻𝘀, 𝗔𝗰𝘁𝗶𝘃𝗶𝘁𝗶𝗲𝘀 𝗶𝗻 𝗙𝗔𝗠 𝗧𝗼𝘂𝗿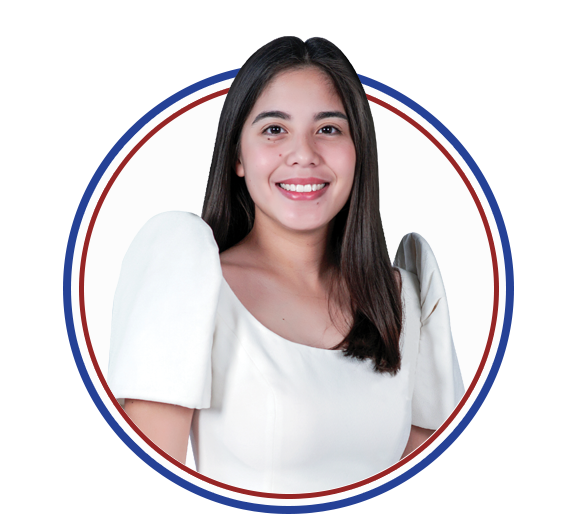 Raphaelle Veronica "Rafy" Ortega-David
Provincial Governor
WELCOME TO LA UNION
Welcome to the official website of the Provincial Government of La Union! This website shall serve as a repository of information, projects, announcements, and other relevant topics about our Province. We encourage everyone to explore all corners of the website to know and learn more about La Union.
La Union, which translates to "The Union", was formed in 1850 by merging towns from the neighboring Provinces of Ilocos Sur, Pangasinan, and Benguet. Today, La Union asserts its position as the "Heart of Agri-Tourism in Northern Luzon by 2025" because of its major potentials in the fields of Agriculture and Tourism.
As we capitalize on our Agri-Tourism vision, we aim to uplift the quality of lives of our people through the perspectives of our FERO sectors: Financial Stability, Economic Dynamism and Competitiveness, Resilient Communities, and Organizational Accountability and Governance.These four sectors will be the pillars and perspectives of our transformative framework.
Beyond our vision, the Provincial Government also takes pride in having the Province labeled as the "Surfing Capital in the North", but is also keen in promoting tourism by showcasing the pristine natural and man-made wonders which lie within the Province's 19 Municipalities and 1 City while preserving and upholding its rich culture and heritage.
We continue to move forward and reinvigorate our spirits to provide a fertile ground for sowing seeds of solidarity and development for our Province.
We thank you for visiting our website and we encourage you to come and visit our beloved Province of La Union, the Heart of Agri-Tourism in Northern Luzon!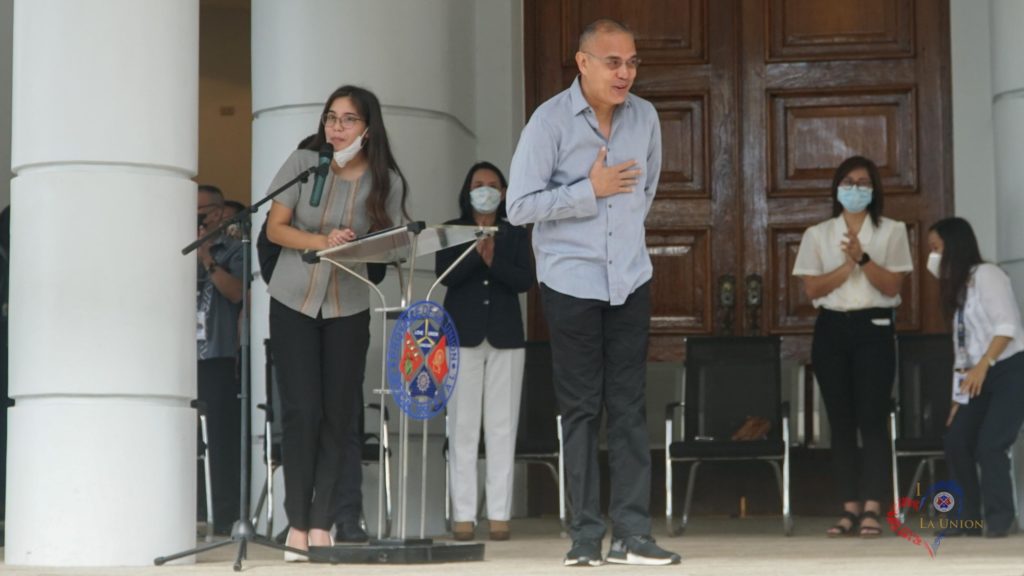 The Provincial Government of La Union lauds the perseverance of every front liner and employees of La Union District Hospitals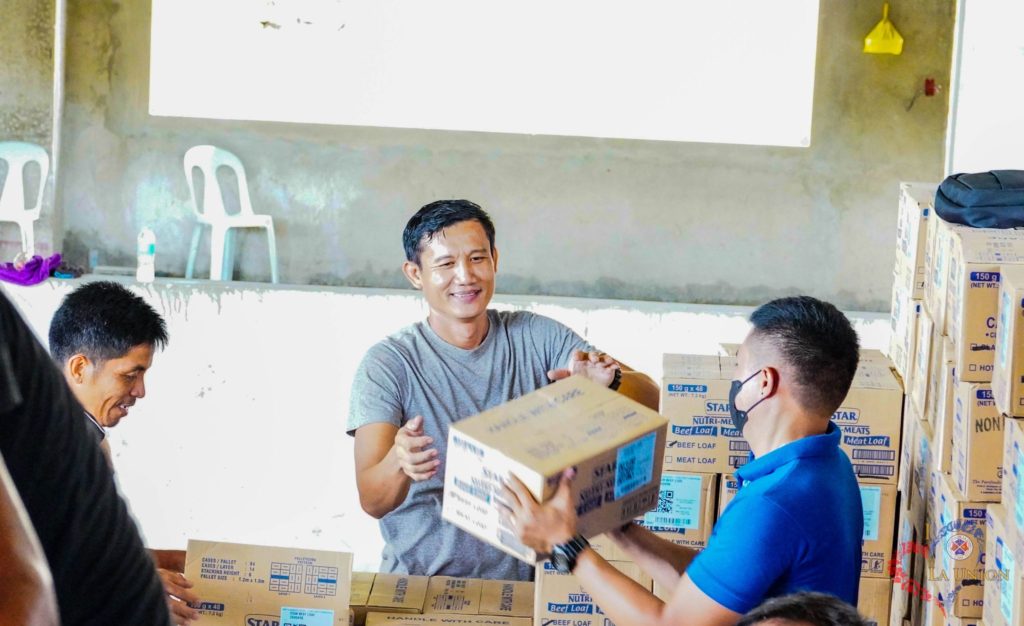 To provide support to the relief response in the province, the Provincial Government of La Union received 500 boxes of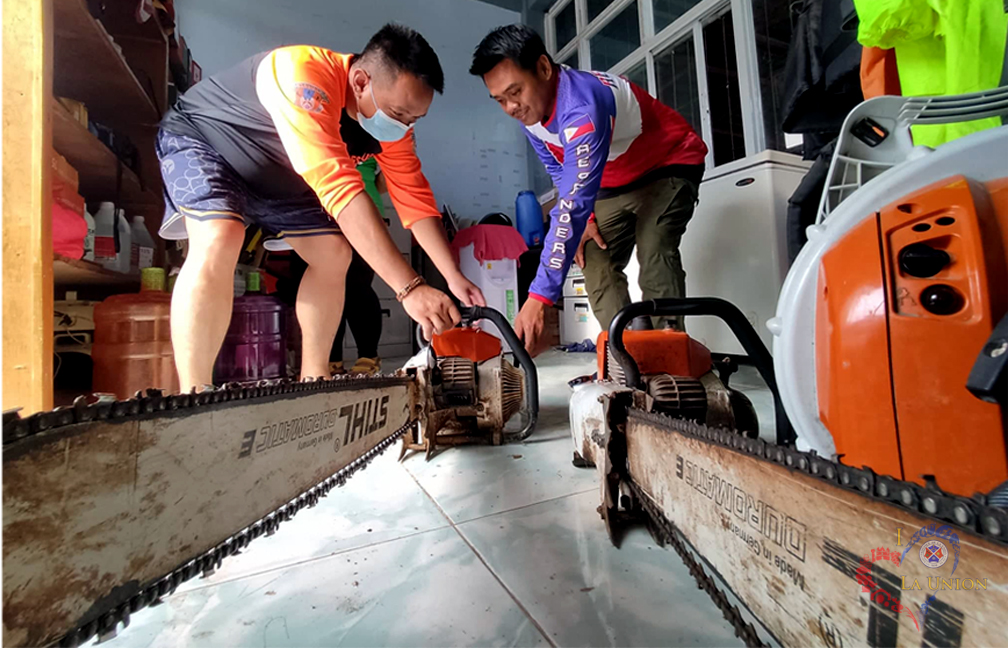 Nagbigay na ng direktiba si Gov. Raphaelle Veronica "Rafy" Ortega-David sa Provincial Disaster Risk Reduction and Management Office at sa