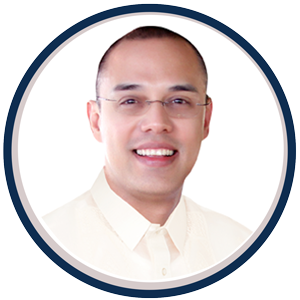 Francisco Emmanuel "Pacoy" R. Ortega III
Provincial Governor
Welcome to La Union
Welcome to the official website of the Provincial Government of La Union! This website shall serve as a repository of information, projects, announcements, and other relevant topics about our Province. We encourage everyone to explore all corners of the website to know and learn more about La Union.
La Union, which translates to "The Union", was formed in 1850 by merging towns from the neighboring Provinces of Ilocos Sur, Pangasinan, and Benguet. Today, La Union asserts its position as the "Heart of Agri-Tourism in Northern Luzon by 2025" because of its major potentials in the fields of Agriculture and Tourism.
As we capitalize on our Agri-Tourism vision, we aim to uplift the quality of lives of our people through the perspectives of our FERO sectors: Financial Stability, Economic Dynamism and Competitiveness, Resilient Communities, and Organizational Accountability and Governance.These four sectors will be the pillars and perspectives of our transformative framework.
Beyond our vision, the Provincial Government also takes pride in having the Province labeled as the "Surfing Capital in the North", but is also keen in promoting tourism by showcasing the pristine natural and man-made wonders which lie within the Province's 19 Municipalities and 1 City while preserving and upholding its rich culture and heritage.
We continue to move forward and reinvigorate our spirits to provide a fertile ground for sowing seeds of solidarity and development for our Province.
We thank you for visiting our website and we encourage you to come and visit our beloved Province of La Union, the Heart of Agri-Tourism in Northern Luzon!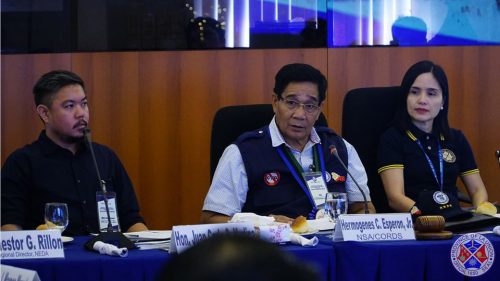 Peace Processes to be Localized
National Security Adviser and Director General Hon. Hermogenes C. Esperon, Jr. of the National Security Council calls to order the
Read more.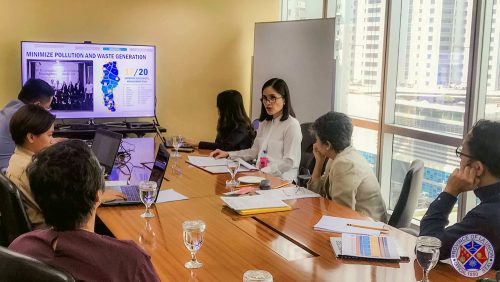 PGLU Undergoes Pre-Revalida of the PGS
Provincial Administrator Jennifer Joan O. Manguiat presents the transformation journey of the Province of La Union to the panelists from
Read more.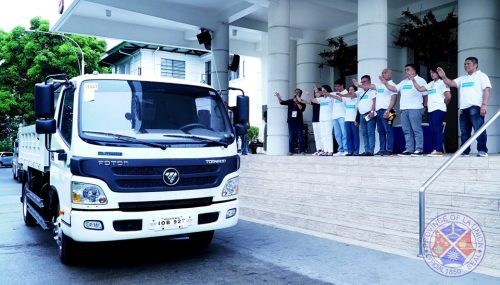 PGLU Turnovers Dump Truck to Barangay Canaoay
Provincial Administrator Jennifer Joan O. Manguiat leads the ceremonial turnover of a dump truck to the Barangay Council of Canaoay
Read more.