PGLU Intensifies Disinfection Activity at Provincial Capitol
By: Francis Michael C. Eslava, GPC-PGSO | Photo By: Provincial General Services Office | Date: February 19, 2021
---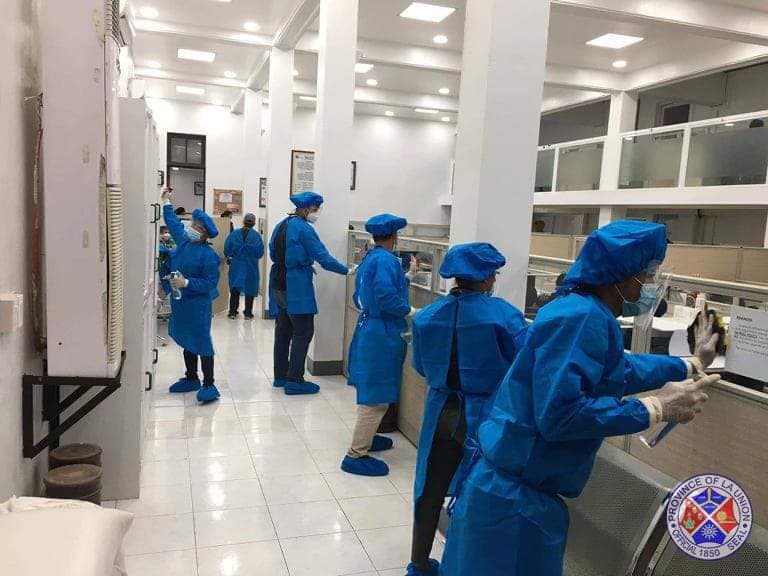 The Provincial Government of La Union (PGLU), through the Provincial General Services Office (PGSO), headed by Acting Provincial General Services Officer Arvin C. Camacho, intensified its disinfecting activity on February 19, 2021 following Gov. Pacoy's directive to ensure that capitol premises are safe for employees and clients.
PGSO conducted disinfection activity at the various PGLU Offices using sprayers and disinfecting solution. They also sanitized the area by wiping surfaces with disinfectant and floor cleaners. The activity included the sanitation of the old and new Sangguniang Panlalawigan Buildings and the La Union Provincial and Administrative Commercial Building.
This activity, which started from the onset of the CoViD-19 pandemic, is a continuing public service of the PGSO to the Province's constituents to ensure the sanitation and safety at the Capitol building. Conducted every Fridays after office hours, this aims to assist in the mitigation of the pandemic in the Province. Through the guidance of the Gov. Francisco Emmanuel "Pacoy" R. Ortega III and the vision of a Stronger La Union, the fight against CoViD-19 is hoped to be won through the implementation of the various initiatives to combat the spread of the virus.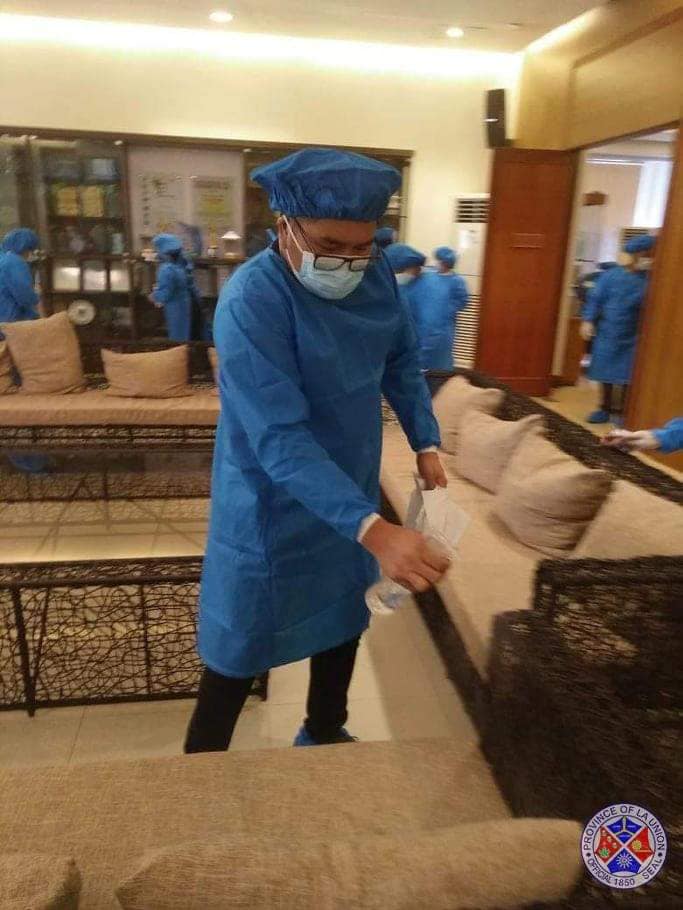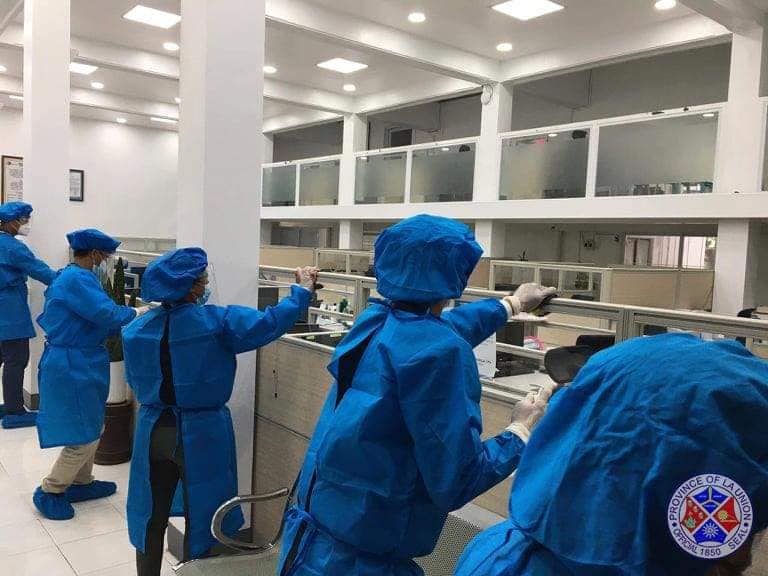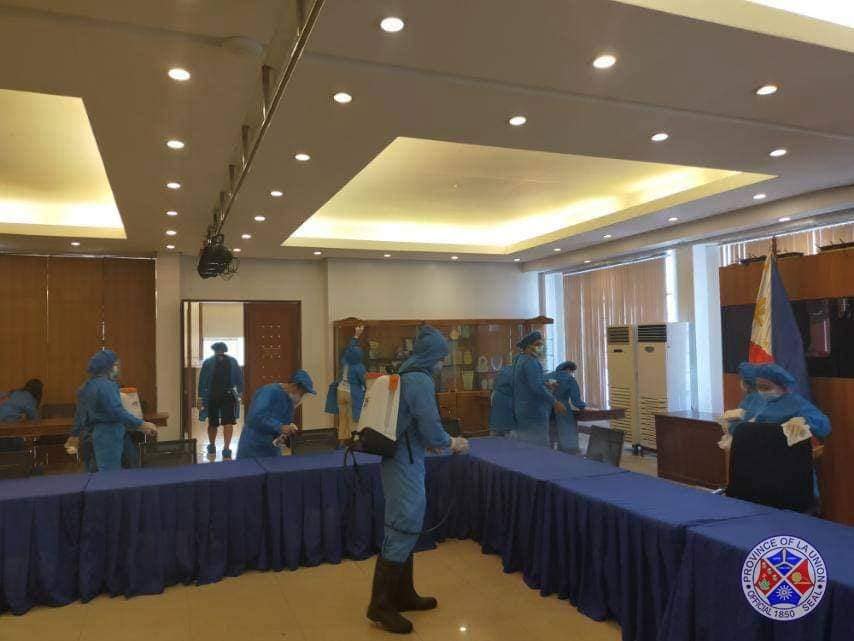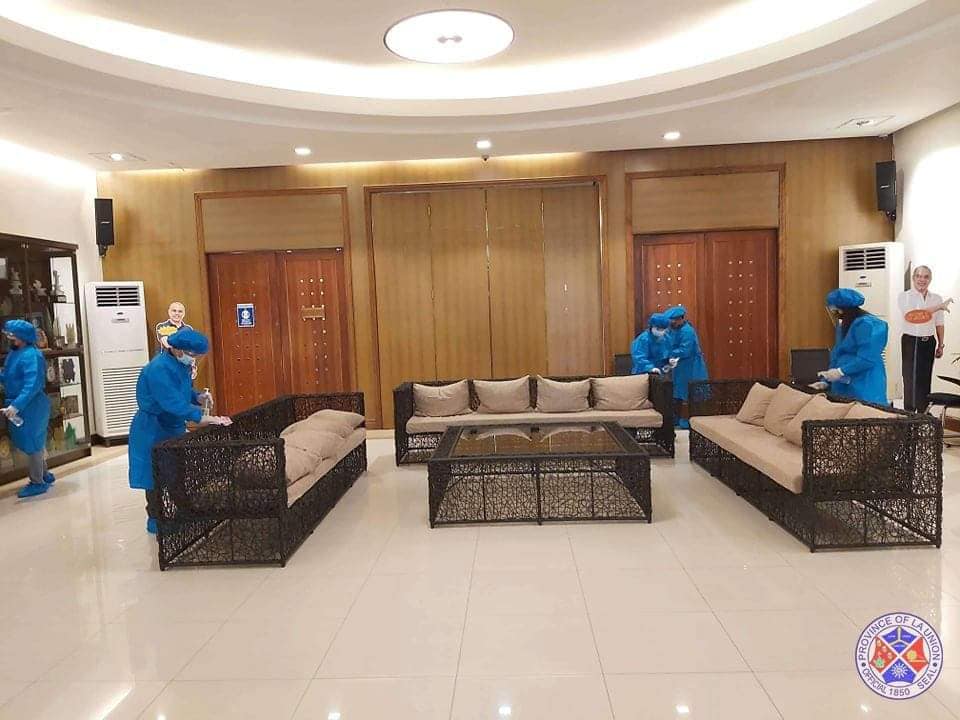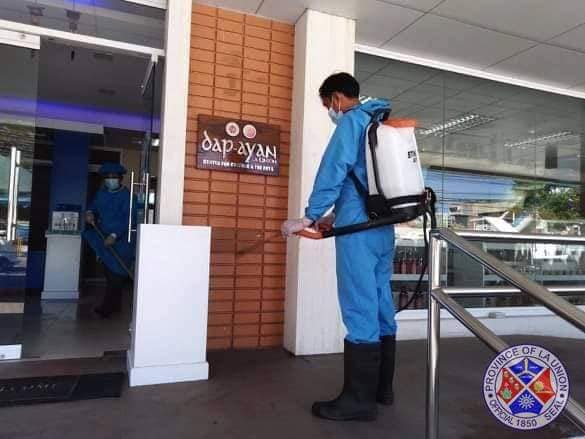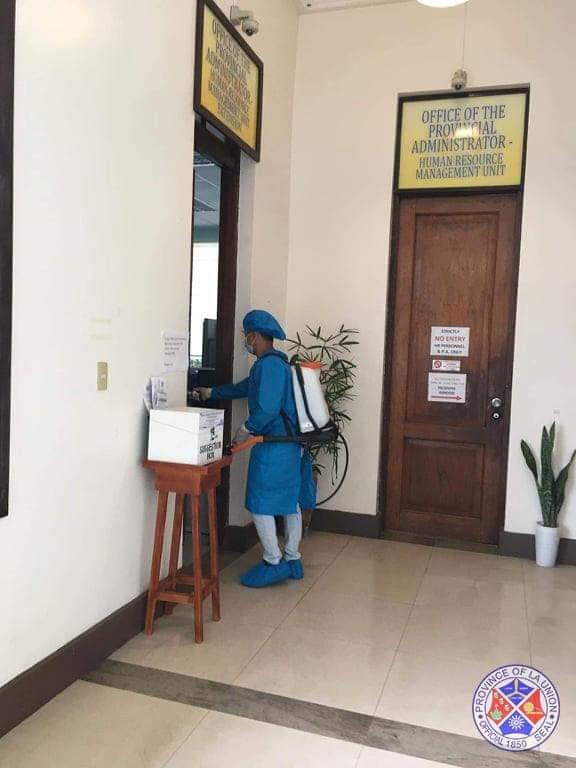 Recent Posts
The Provincial Government of La Union (PGLU) through the Local Economic Enterprise and Investment Promotion Unit (LEEIPU) kickstarts a two-day …