PGLU Bolsters Peace, Order; Turns Over 2 Vehicles
By: Camille R. Bumatay, PIO | Photos By: Wendell Tangalin and Sonny Buenaventura, PIO | Date: April 27, 2021
---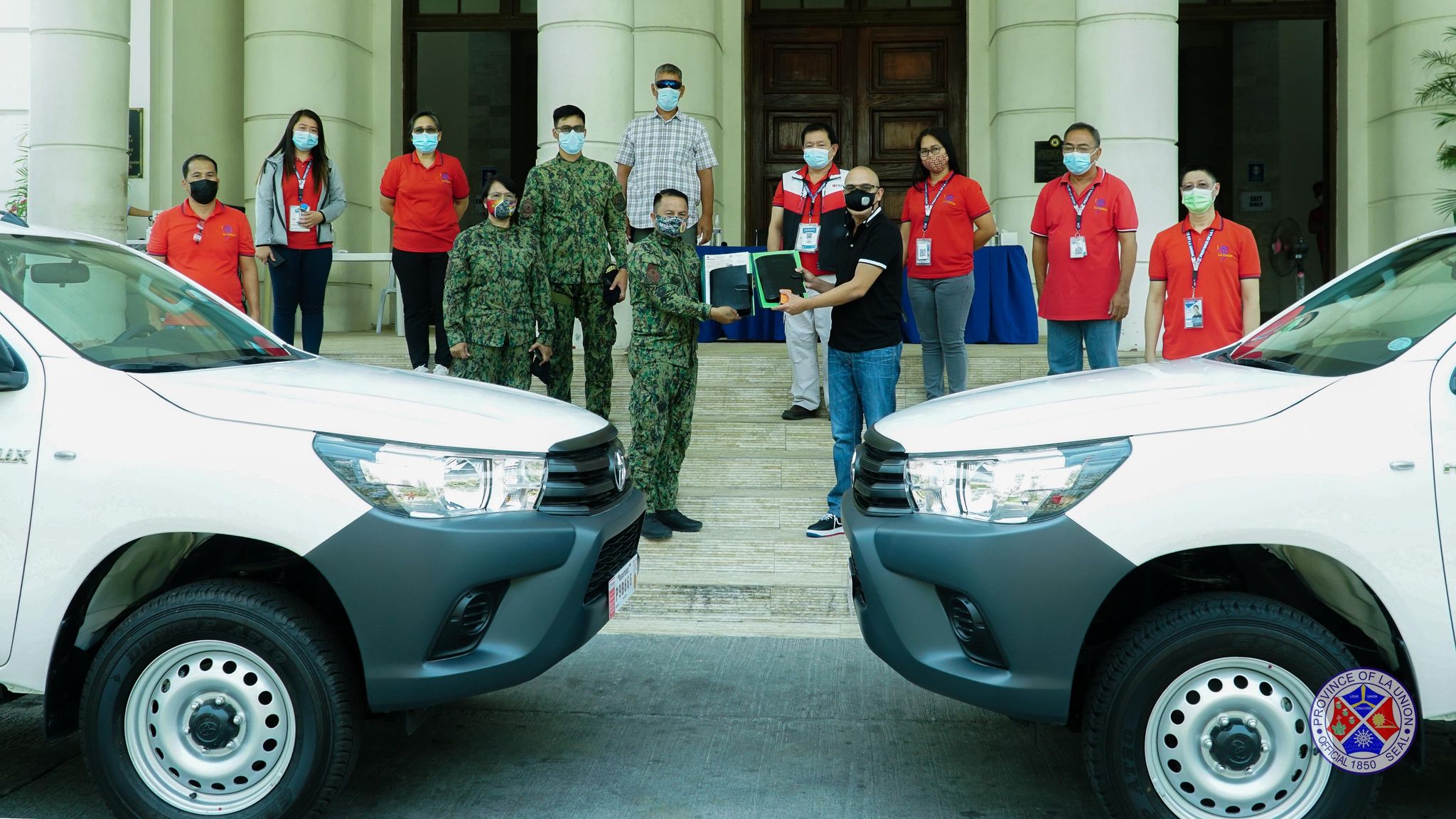 In its continuous effort to uphold peace and order in the province amidst the pandemic, The Provincial Government of La Union (PGLU) through Gov. Francisco Emmanuel "Pacoy" R. Ortega III donated two pick-up vehicles for the La Union Police Provincial Office (LUPPO) in a simple turn over ceremony of the vehicles on April 27, 2021 at the Provincial Capitol Grounds, City of San Fernando, La Union.
Approved under Sangguniang Panlalawigan Resolution No. 377-2021, the Deed of Donation was also signed by Gov. Pacoy and LUPPO Director PCOL Jonathan G. Calixto, Provincial Administrator Agnes Grace Cargamento, Provincial Planning and Development Officer Michaela Louise Delfinado, and Acting Provincial General Services Officer Arvin Camacho.
The vehicles will be assigned to two municipal police stations in the province to be utilized for their various station operations which are vital in the province's fight against the CoViD-19 pandemic and peacekeeping efforts.
Funded under Special Purpose Allocations – Peace, Order and Public Safety Programs, the vehicle donation was approved under the Joint Provincial Peace and Order Council and La Union Anti-Drug Abuse Council Resolution No. 1, s. 2020 during their Second Quarter Meeting on June 22, 2020.
The PGLU persists to provide support to partner agencies to help them deliver their services to the constituents efficiently and in order to build a Stronger La Union, a province worth living in.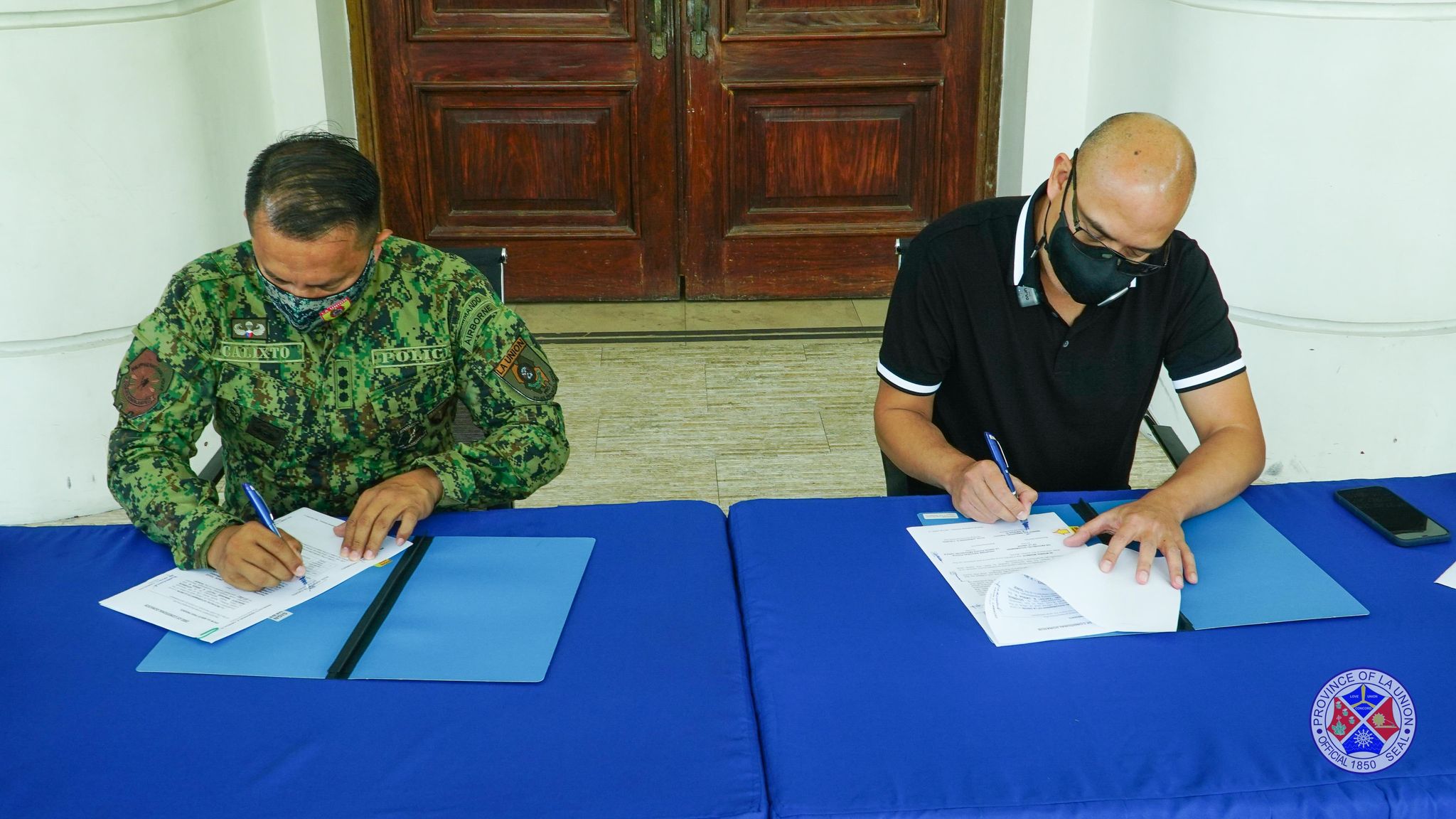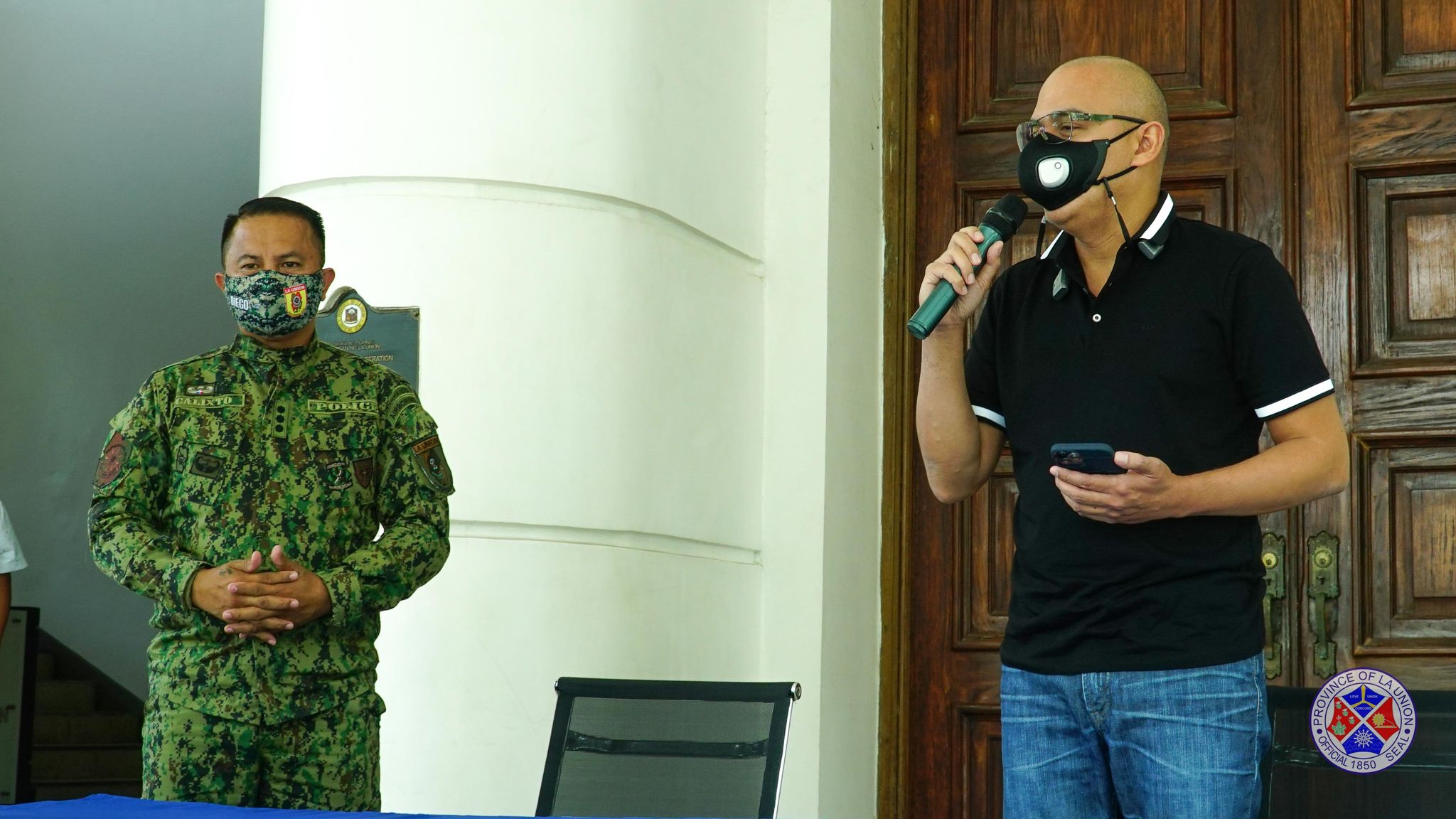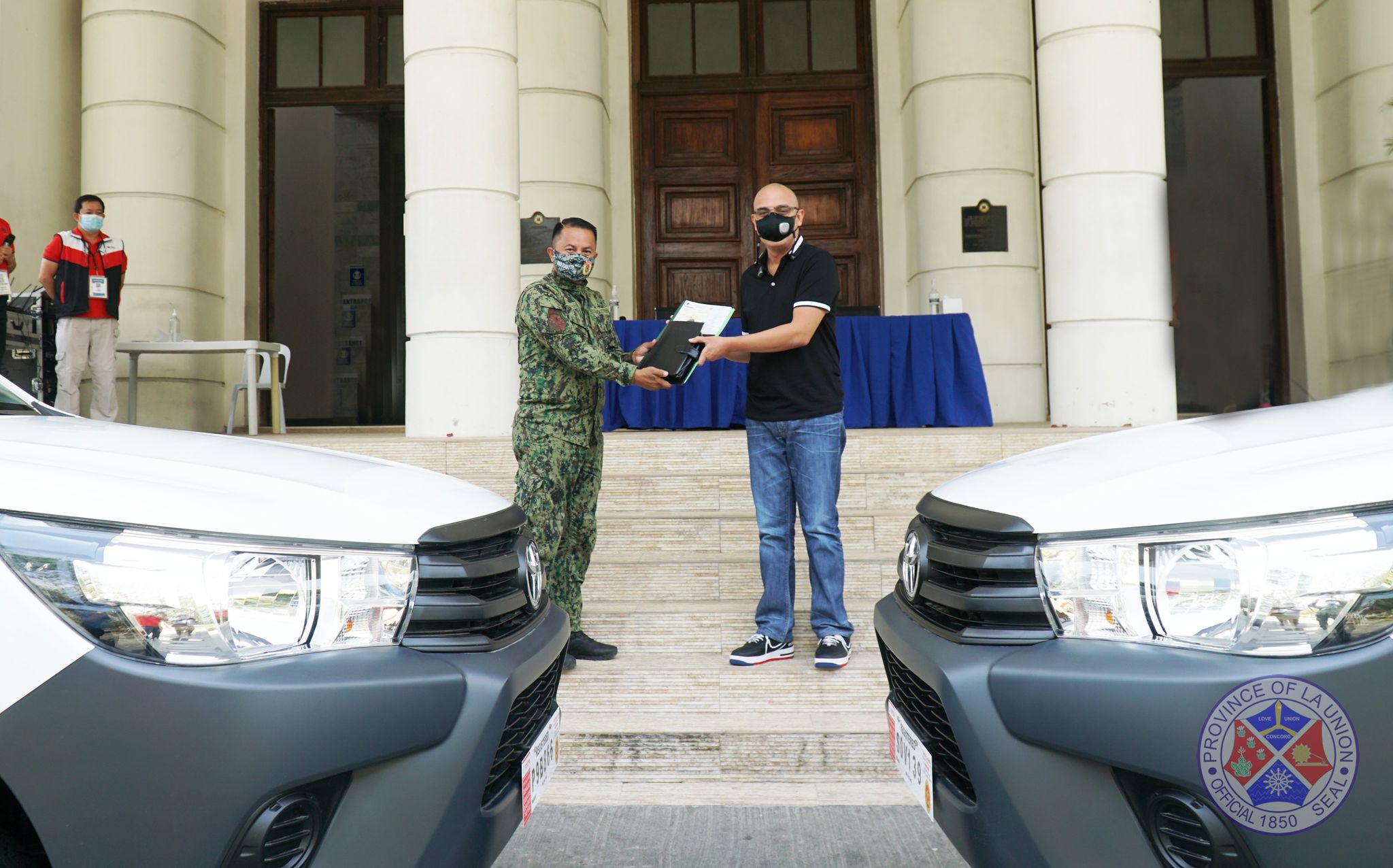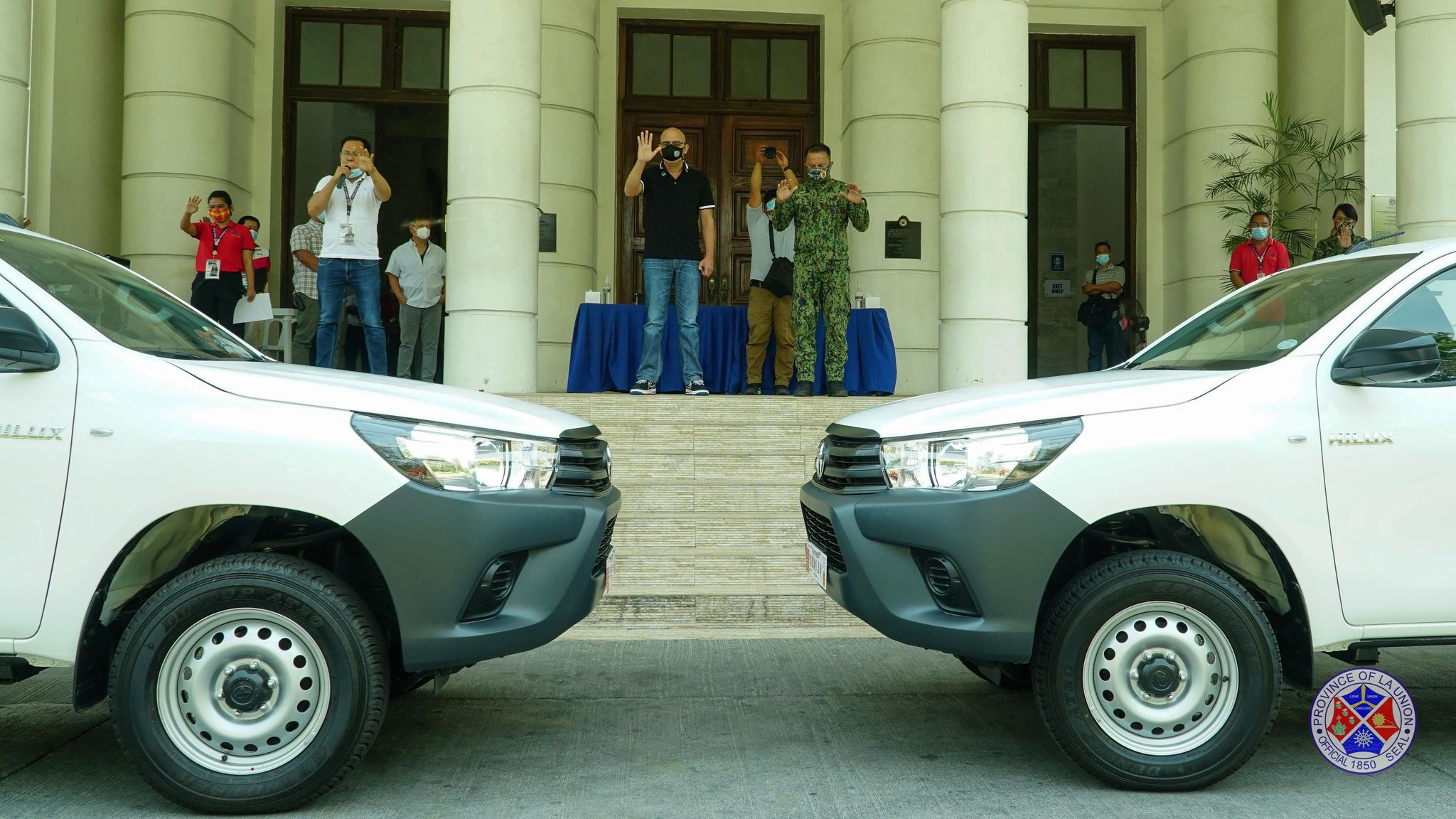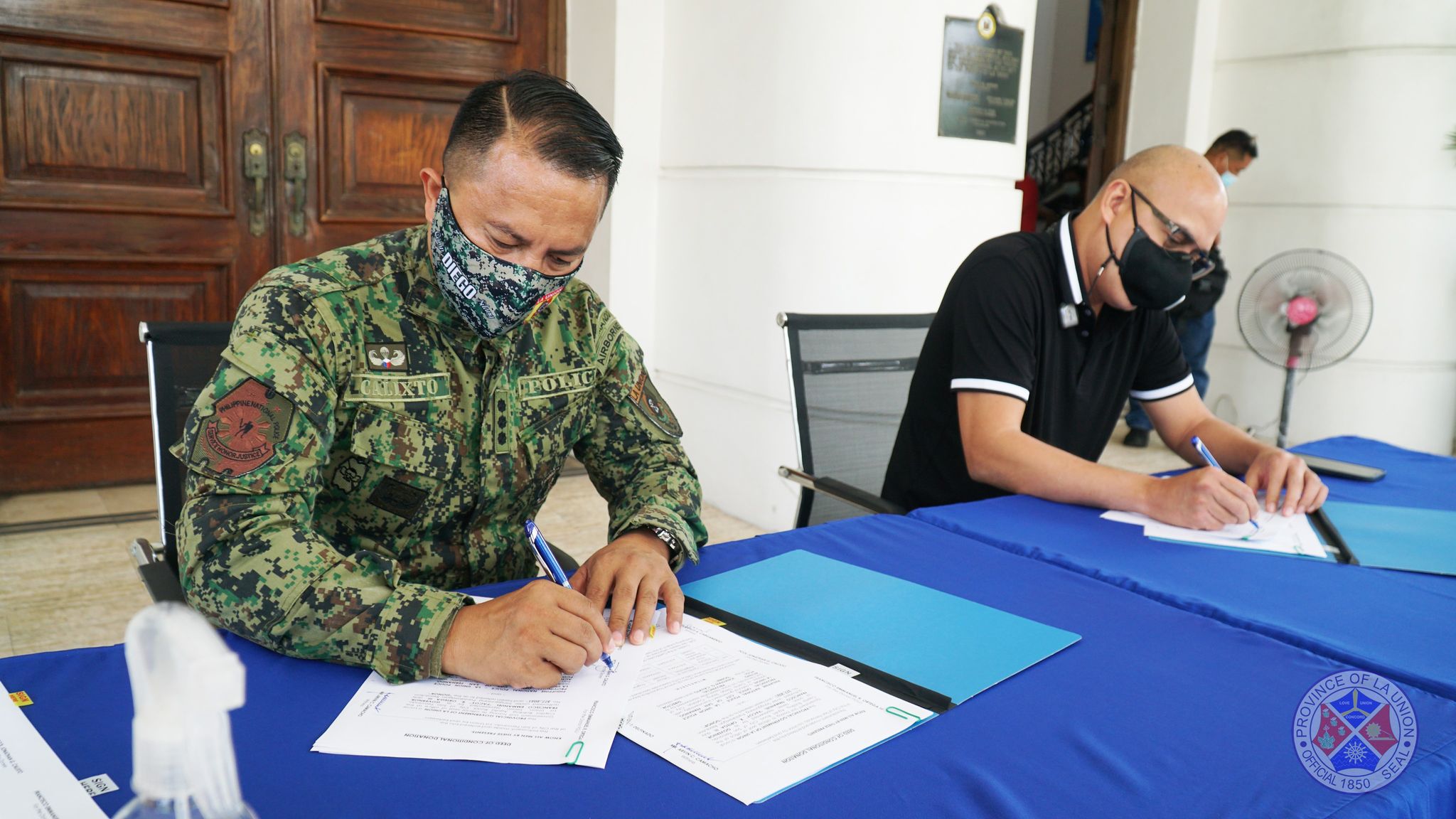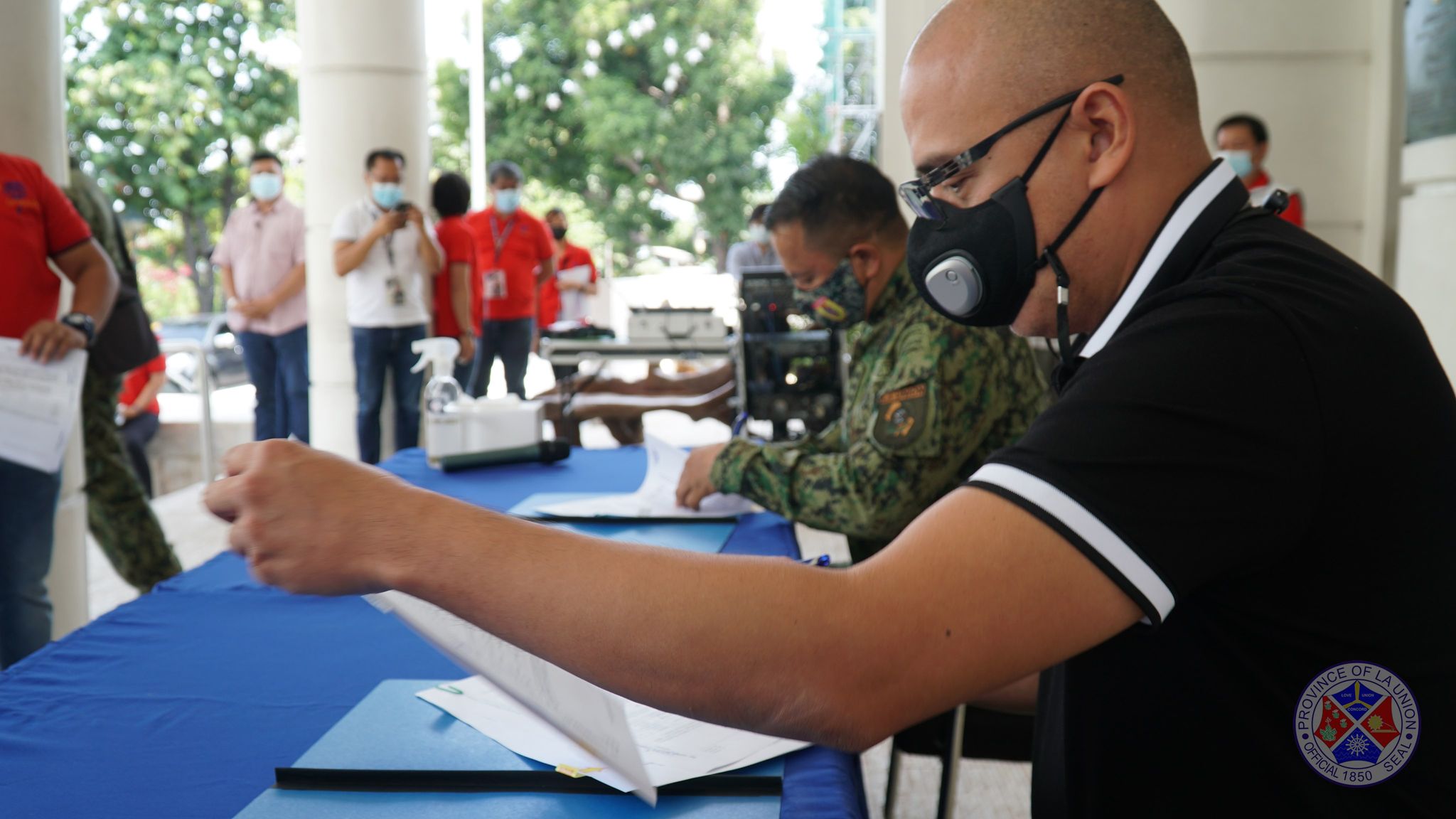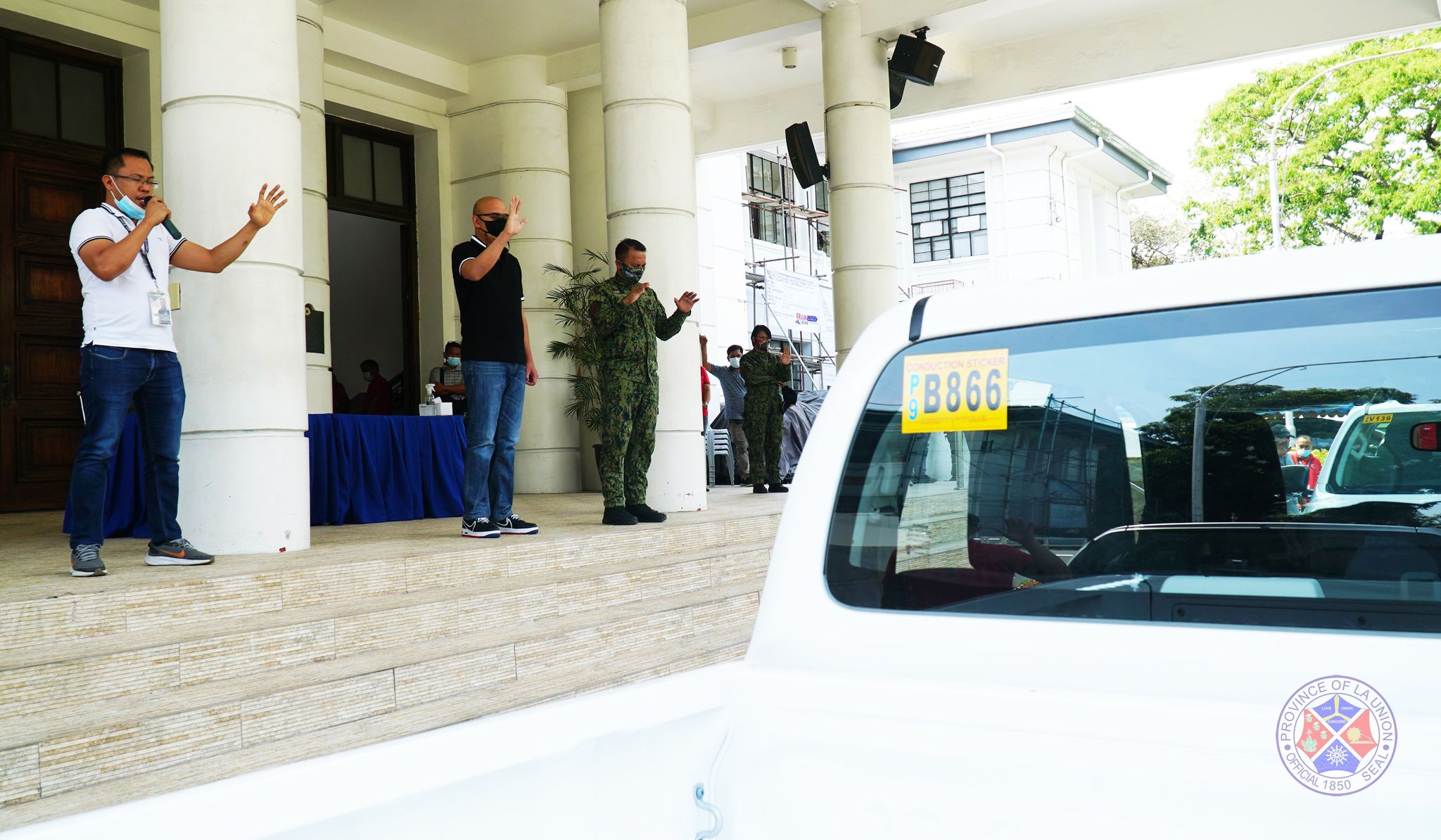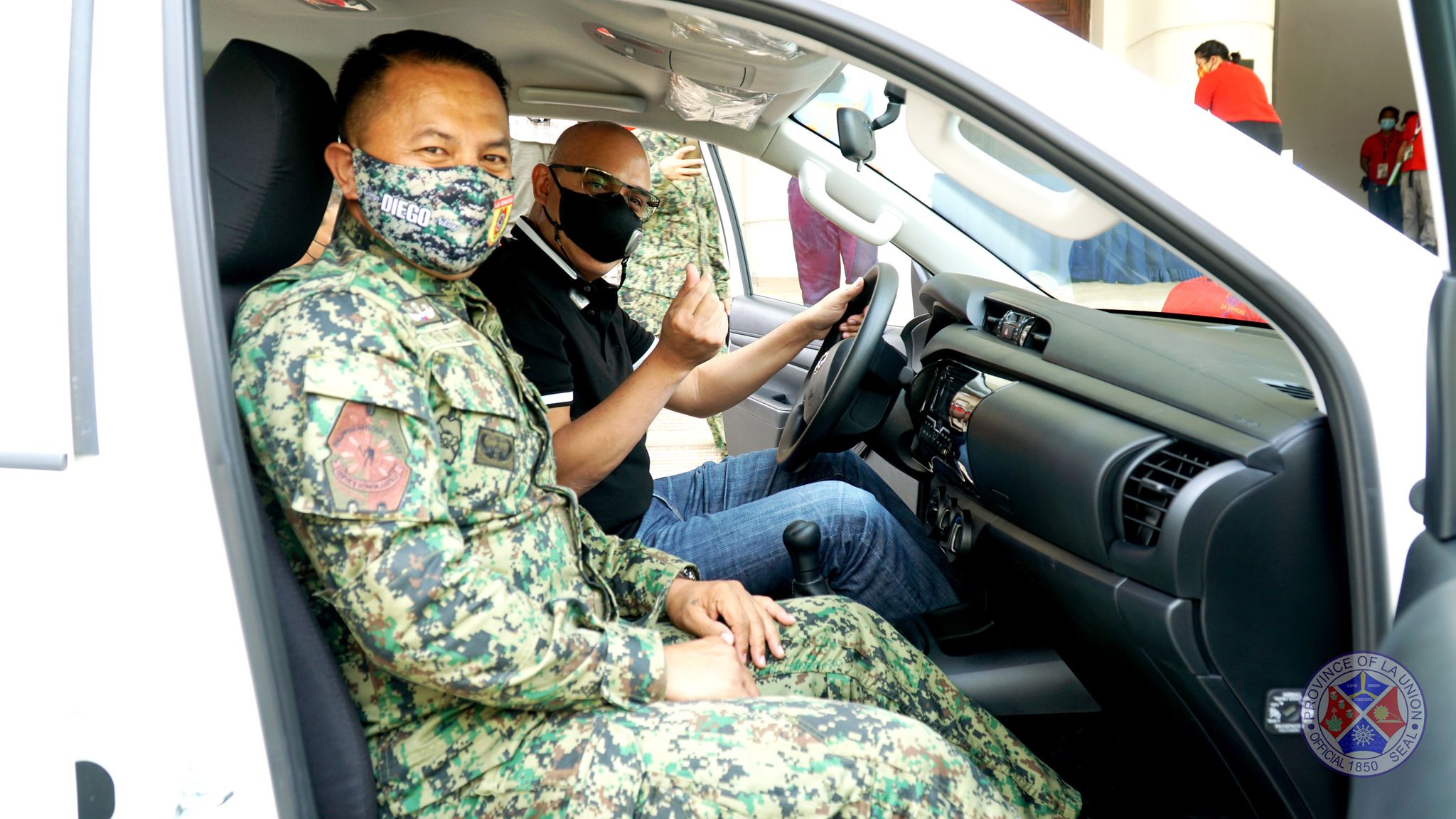 Recent Posts
With the continuing #BakunaMuna Program of La Union, the vaccination team of the Municipality of San Juan with the assistance …