PGLU Bares Transformation of Malicnao Bridge in Rosario
By: Justin Paul Marbella, with reports from Emille Martinez, GPC-PEO and LGU Rosario | Photo By: Sonny Buenaventura and Wendell Tangalin, PIO | Date: February 23, 2021
---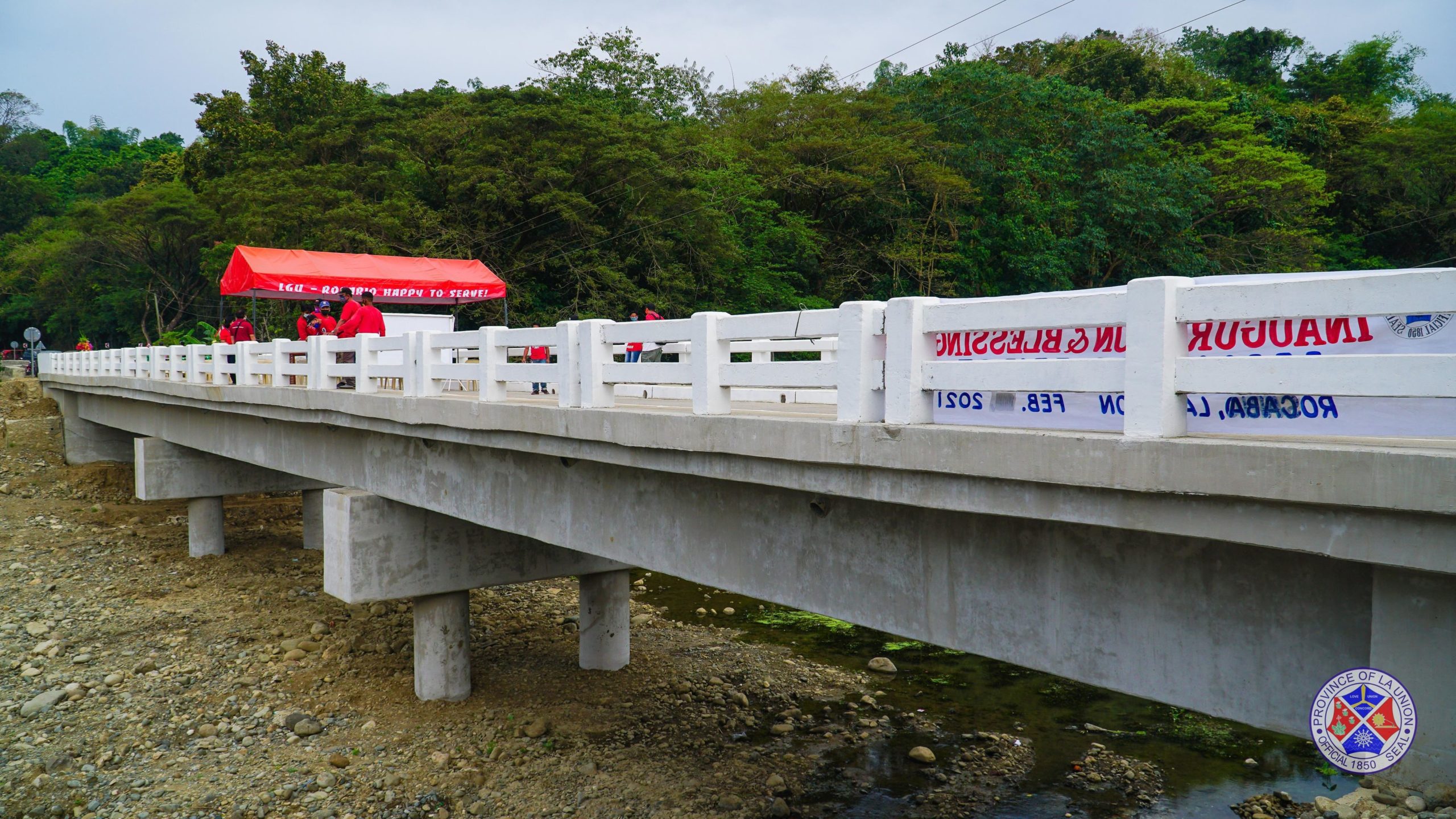 Consistent with its Transformative Governance framework, the Provincial Government of La Union led by Gov. Francisco Emmanuel "Pacoy" R. Ortega III has unveiled on February 23, 2021, the transformation of the Malicnao Bridge in Rosario, La Union, which now serves to connect the locals to more economic opportunities and personal development.
During the inauguration and blessing of the infrastructure, Gov. Pacoy expressed his excitement for the completion of the project, which will benefit farmers in the agricultural barangays of Cadumanian, Carunuan East, Vila and Alipang in Rosario.
Said barangays now have an improved access to the town's central business district, through Brgy. Poblacion East.
With a total project cost of P38, 947, 267, the bridge is a sub-project under the Philippine Rural Development Plan (PRDP). It was financed through counterparts by the World Bank (P27,741,600); Department of Agriculture (P3,467,700); and PGLU (P7,737, 967).
With a length of 63 linear meters, the bridge was made of wood planks prior to its transformation. Due to its poor condition, the bridge was impassable during typhoons. Only tricycles and other lightweight vehicles were also able to pass.
But with the transformation, the bridge has been made concrete. Parts of the roads leading to both sides of the bridge were also paved.
The bridge now eases transport of primary local produces like mango, rice, vegetables, banana, peanut, mungbeans, and cucurbits. It also benefits workers in their daily travel to the town's center.
The construction began in July 12, 2019, and was completed on December 5, 2020.
Rosario Mayor Atty. Bellarmin "Larry" Flores II expressed his gratitude for the project, which he called as "a lifetime gift for the people of Rosario." He enjoined his town-mates to work together for the upkeep of the structure.
Joining Gov. Pacoy and Mayor Larry during the inauguration were DA Regional Dir. Nestor Domenden, PNP Provincial Director PCol Jonathan G. Calixto, Provincial Engr. Ressie Estrella, Sangguniang Bayan Members of Rosario and officials of the beneficiary-barangays. The blessing was officiated by the town's parish priest, Rev. Noel Peter S. Lazo. Minimum public health standards were strictly observed during the event.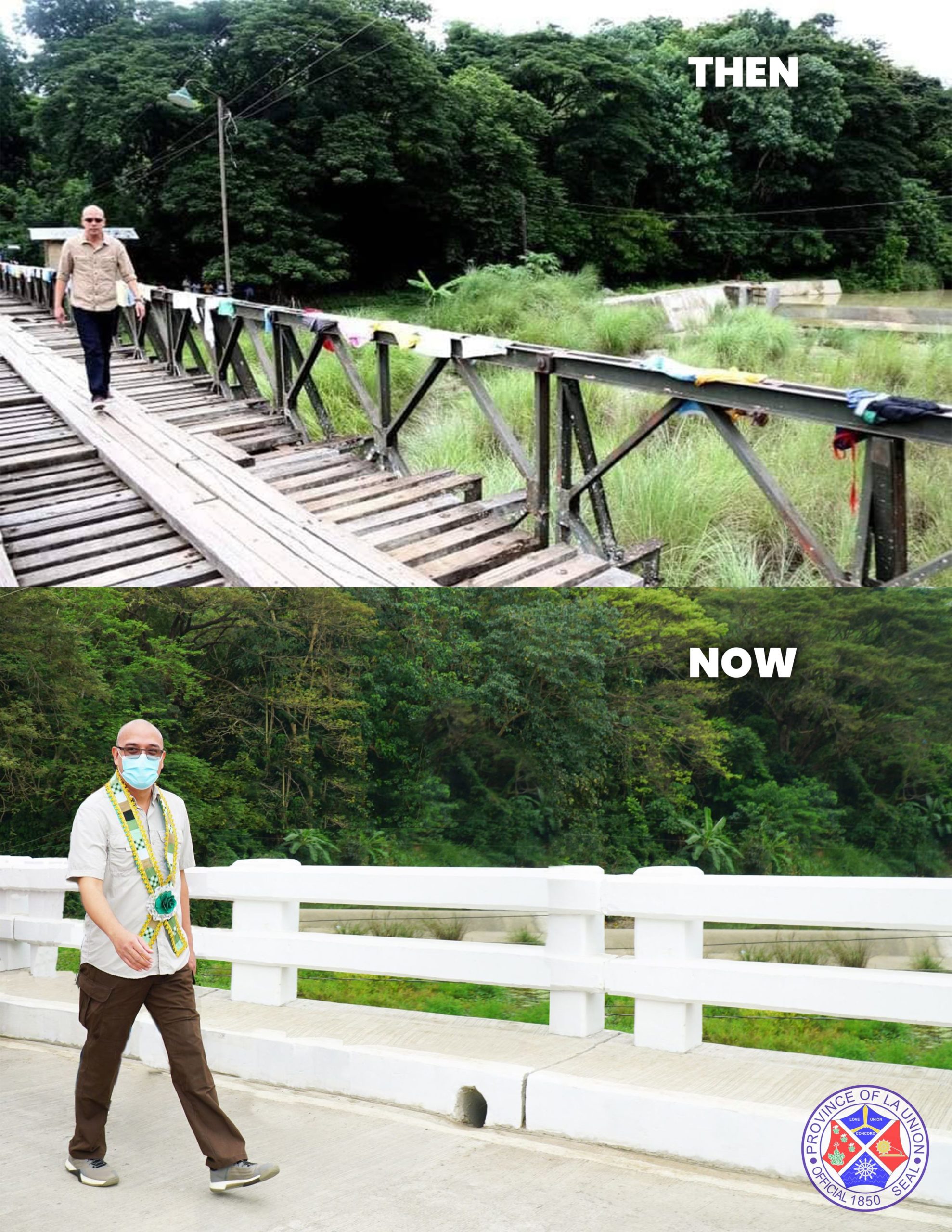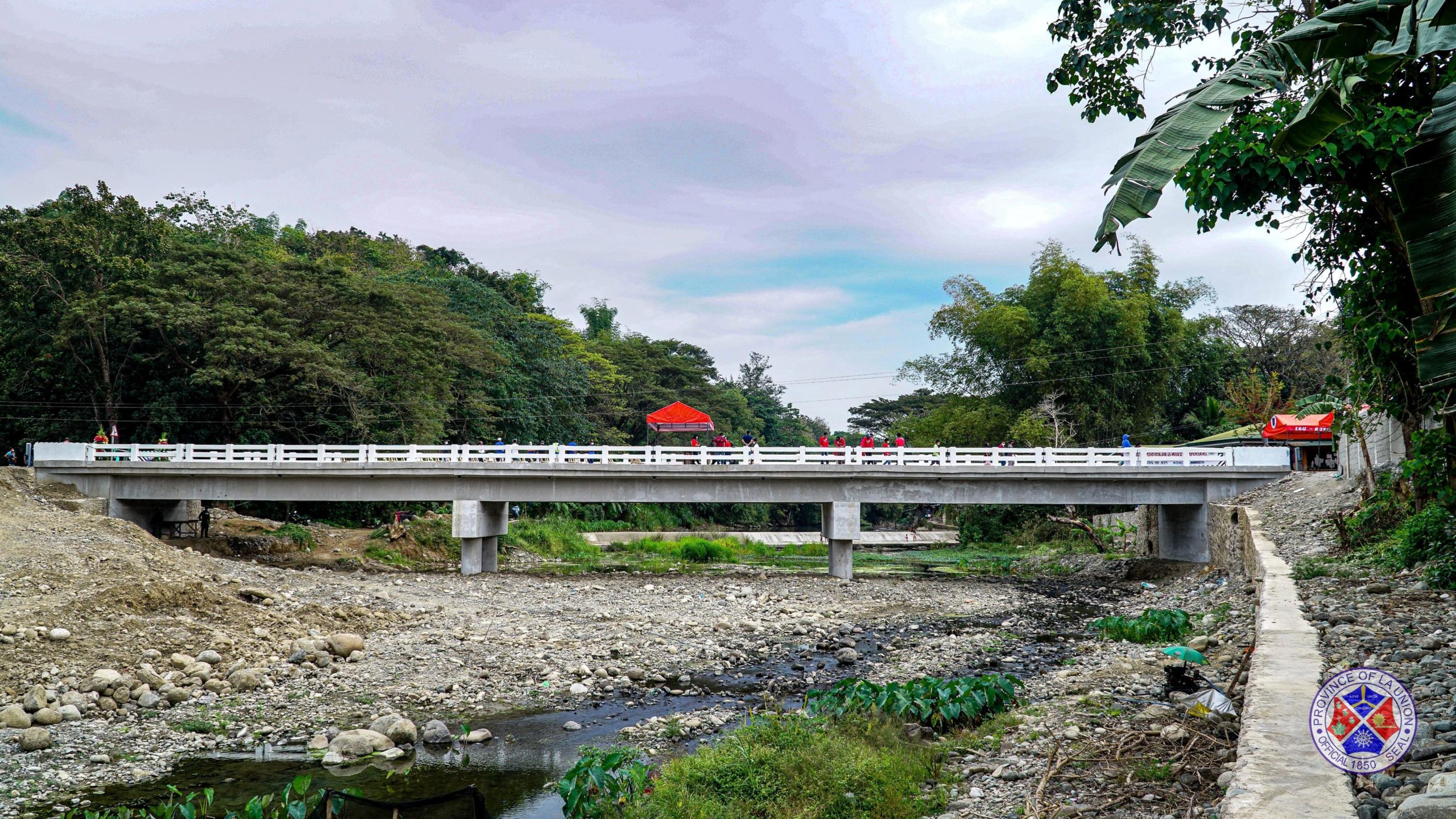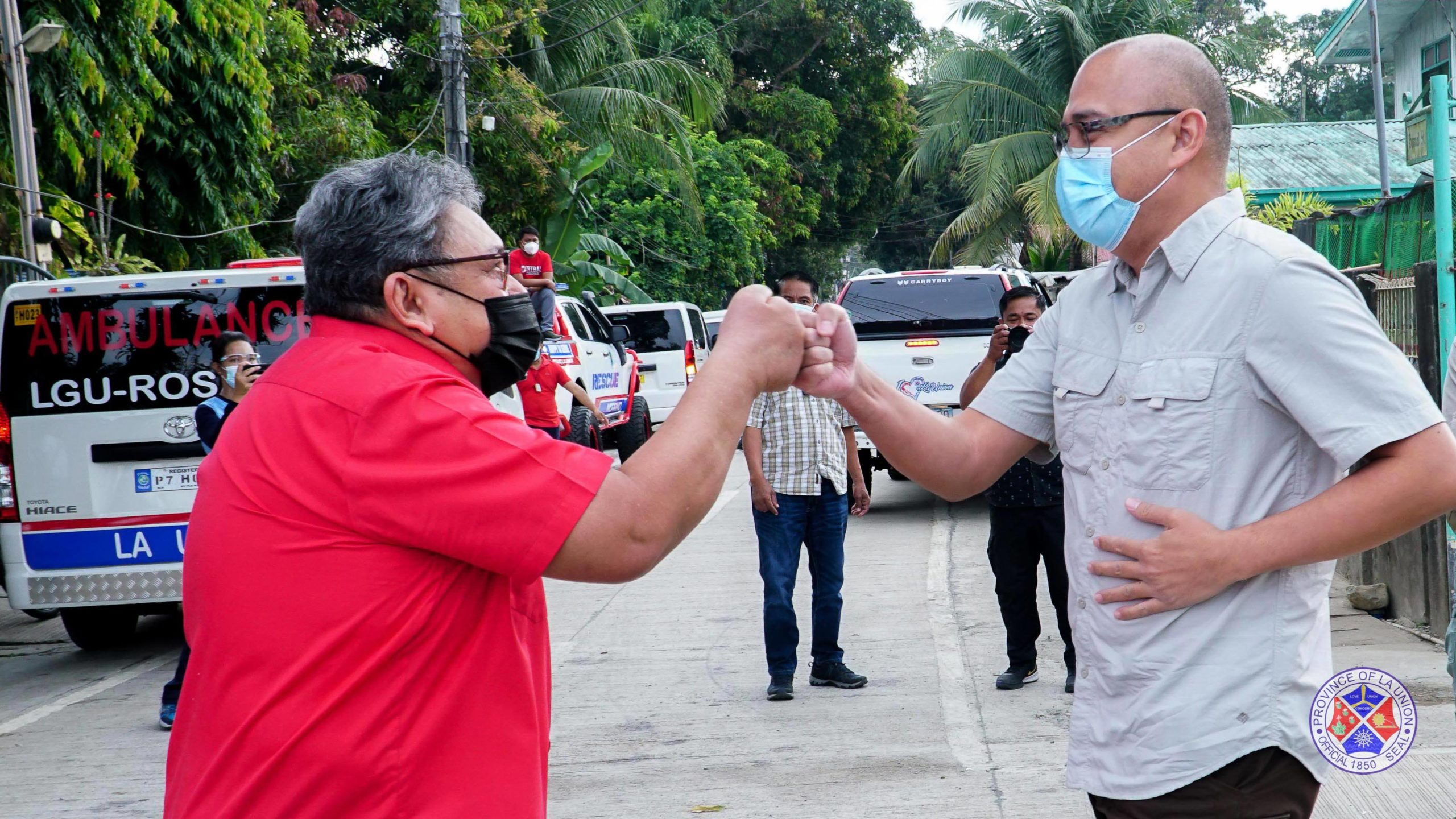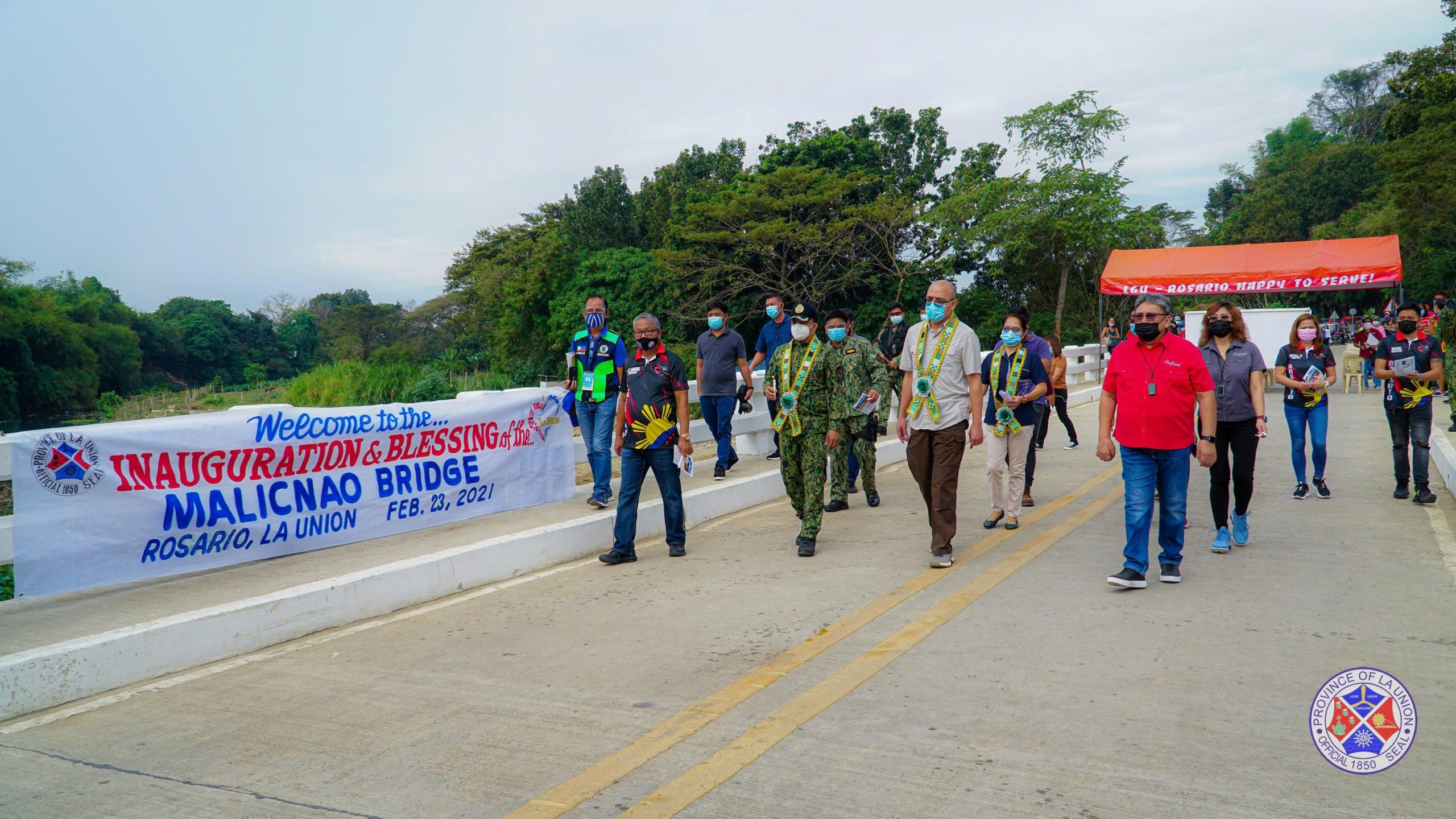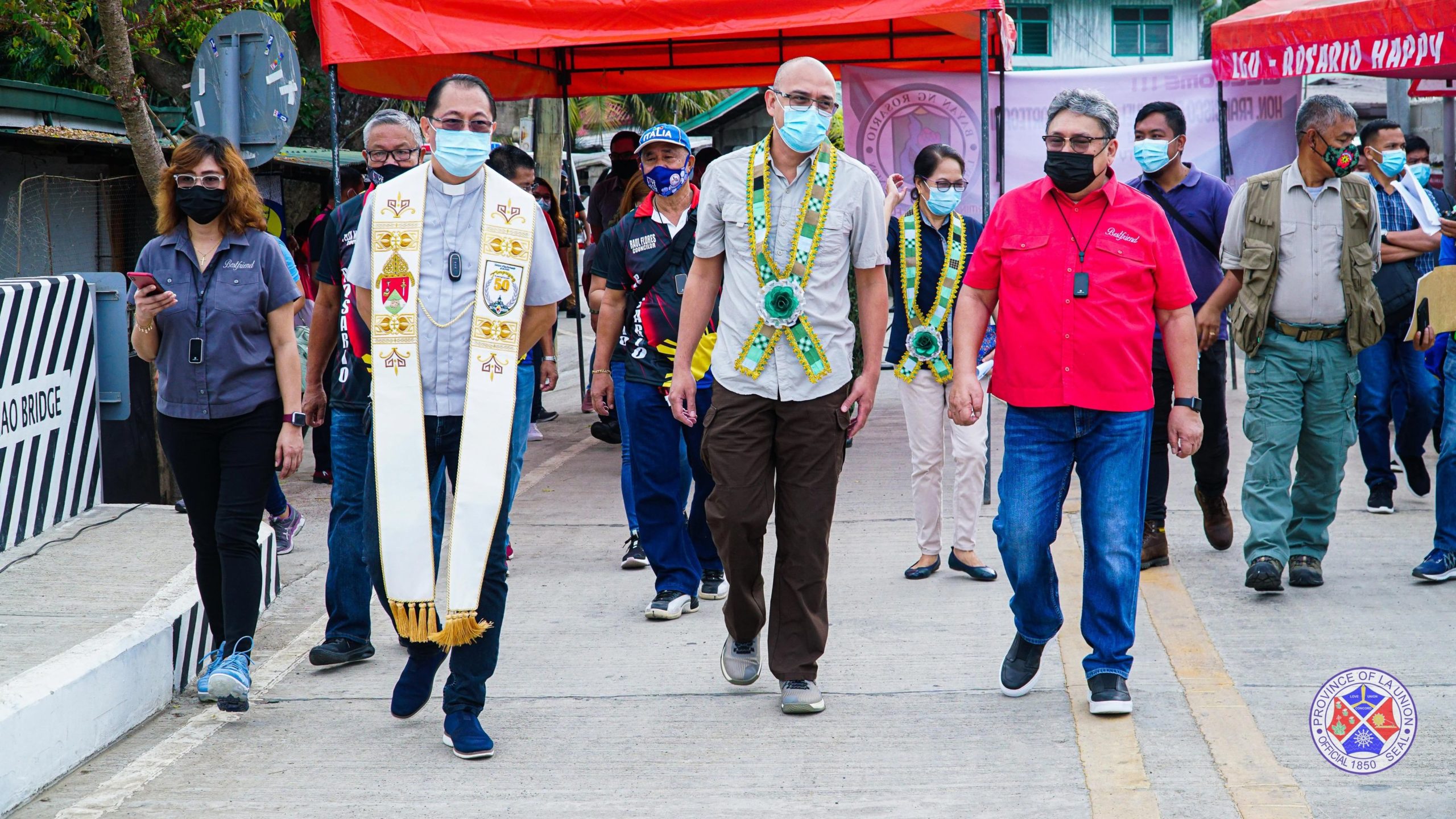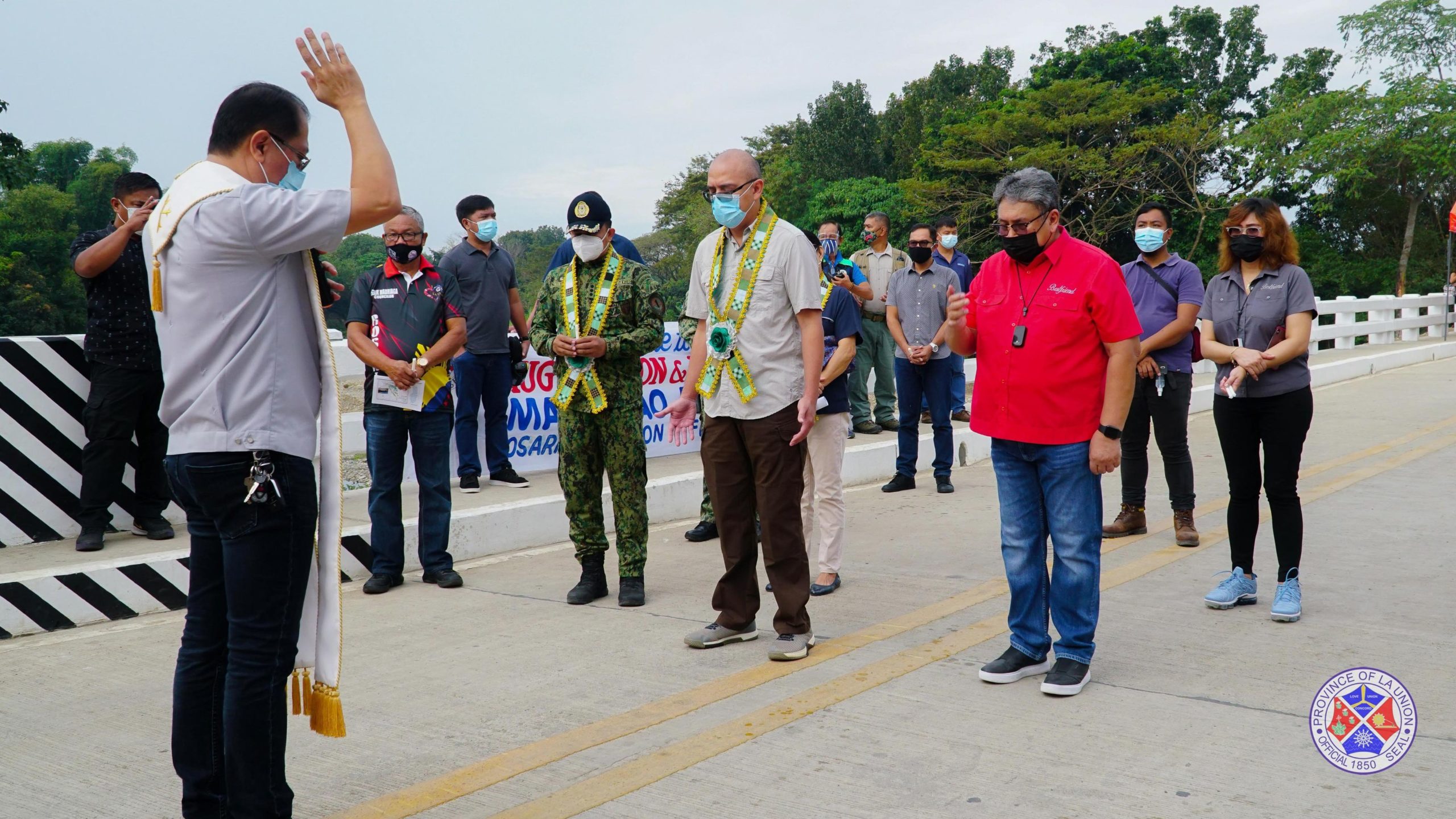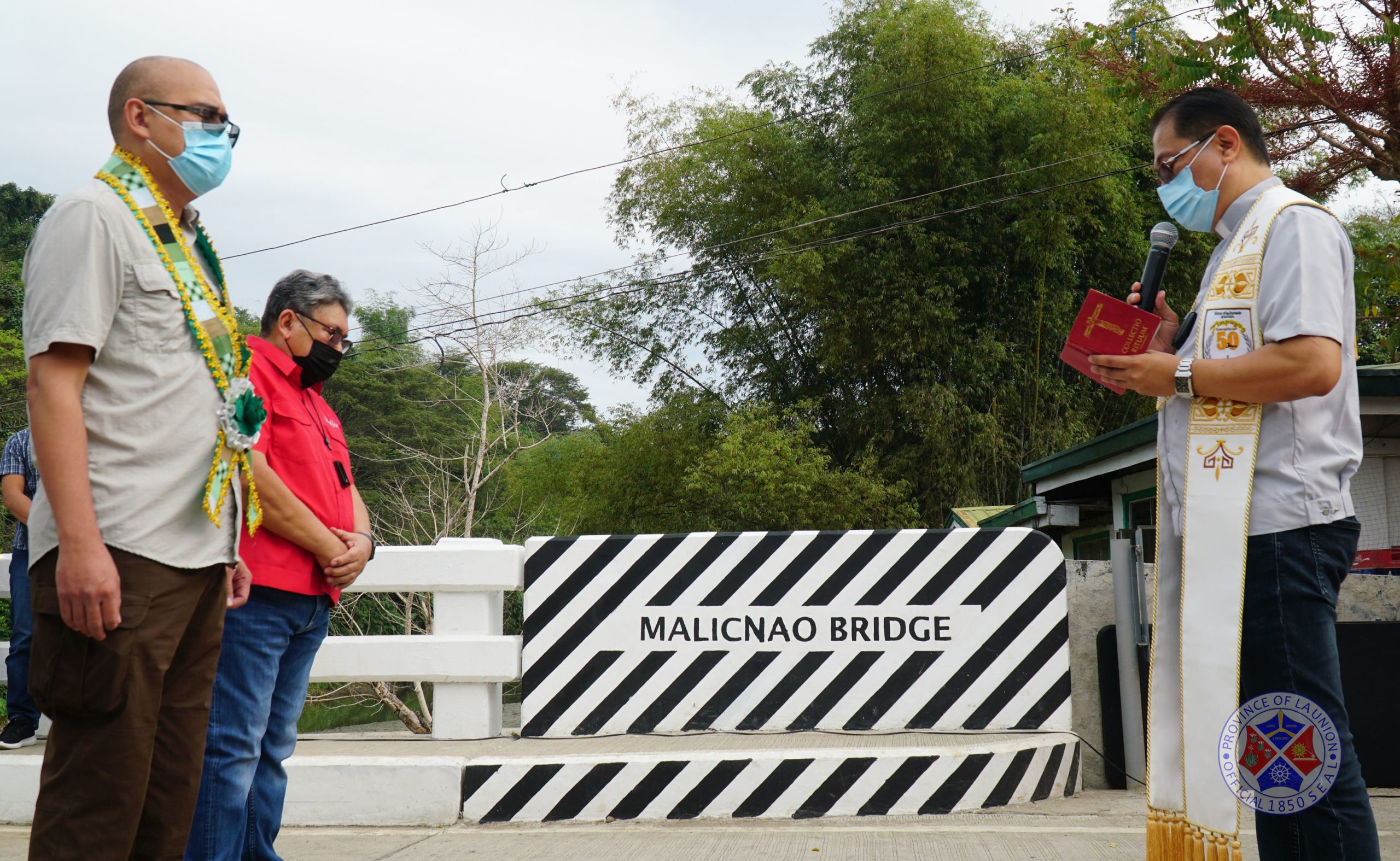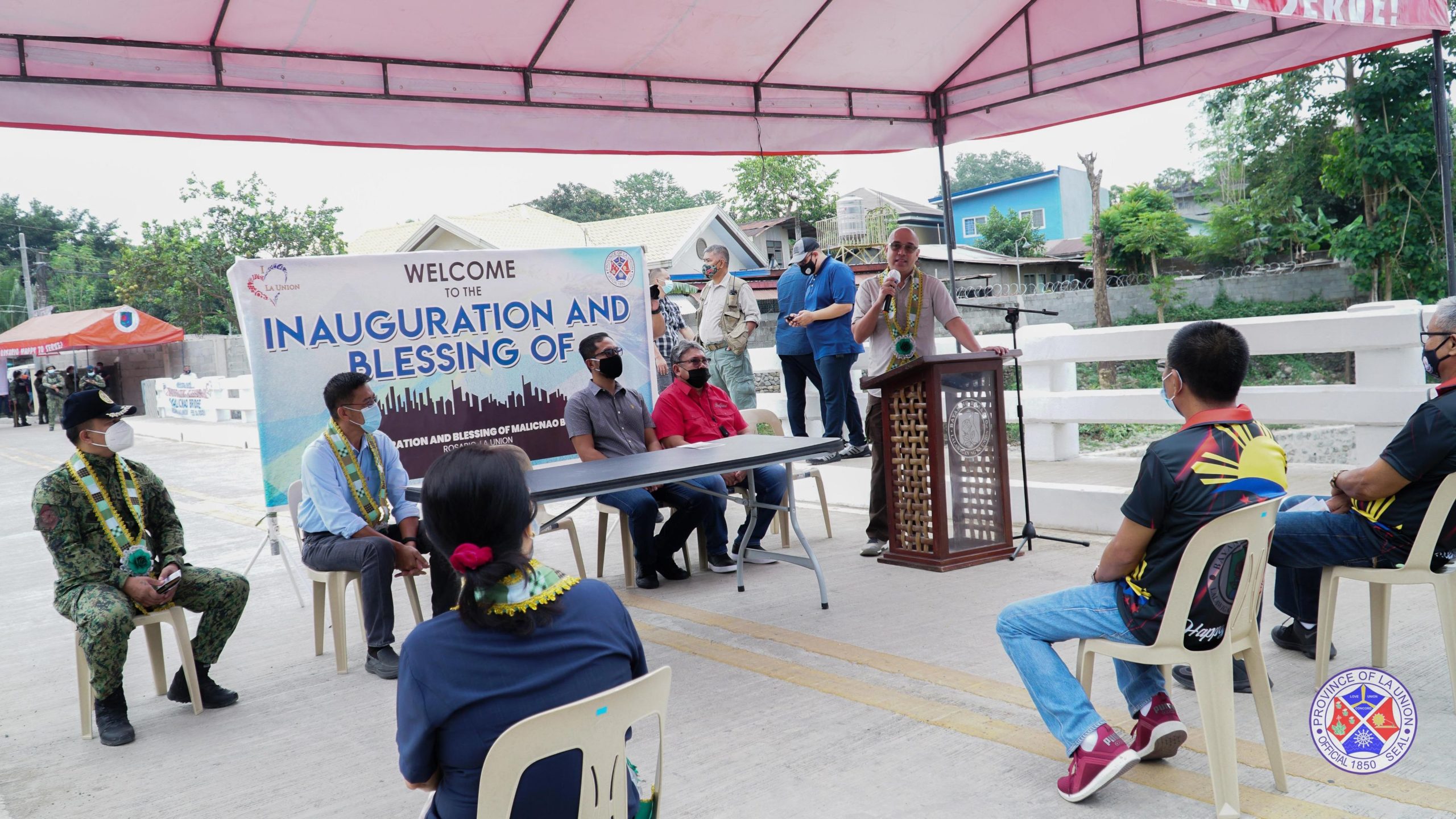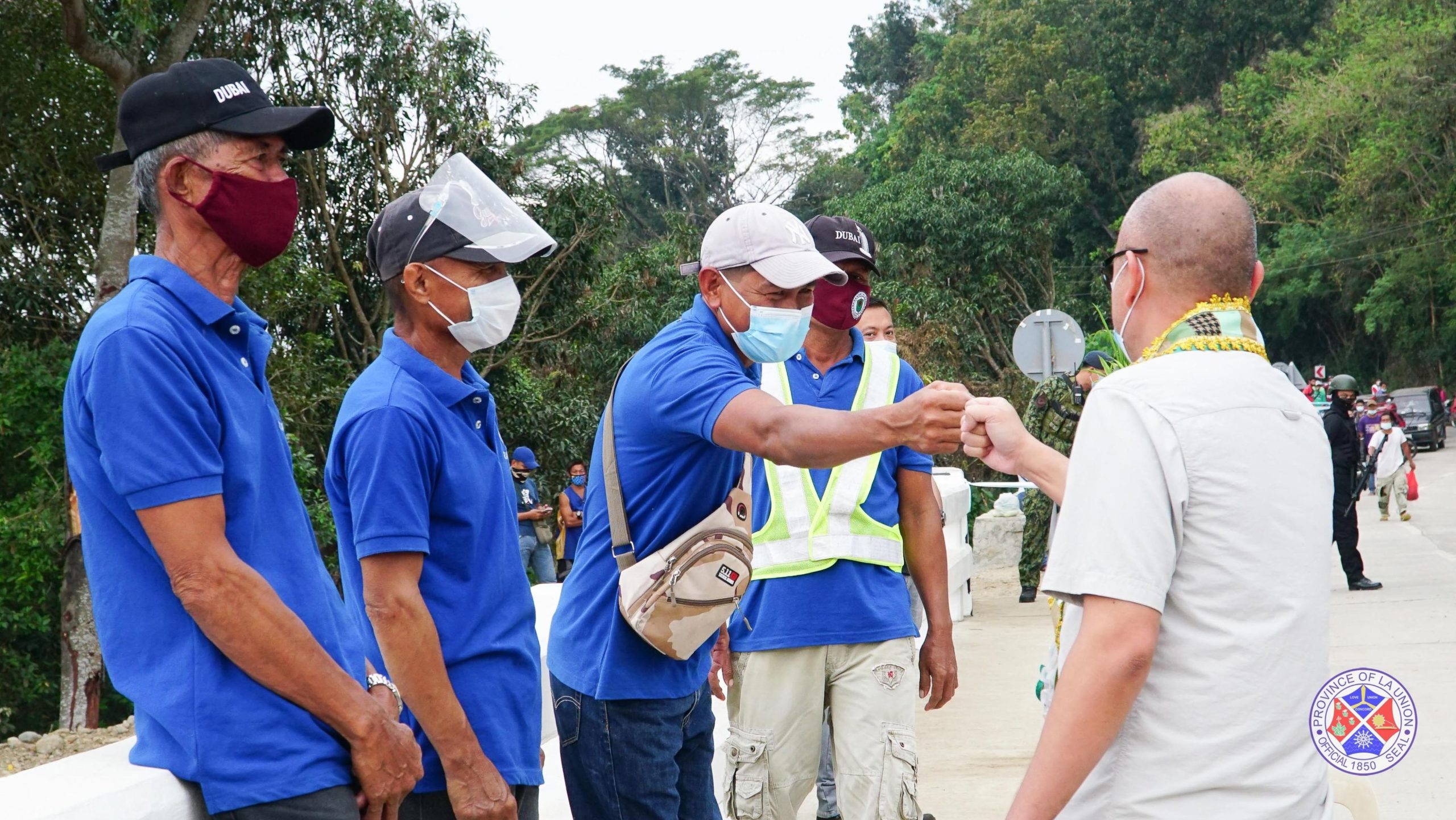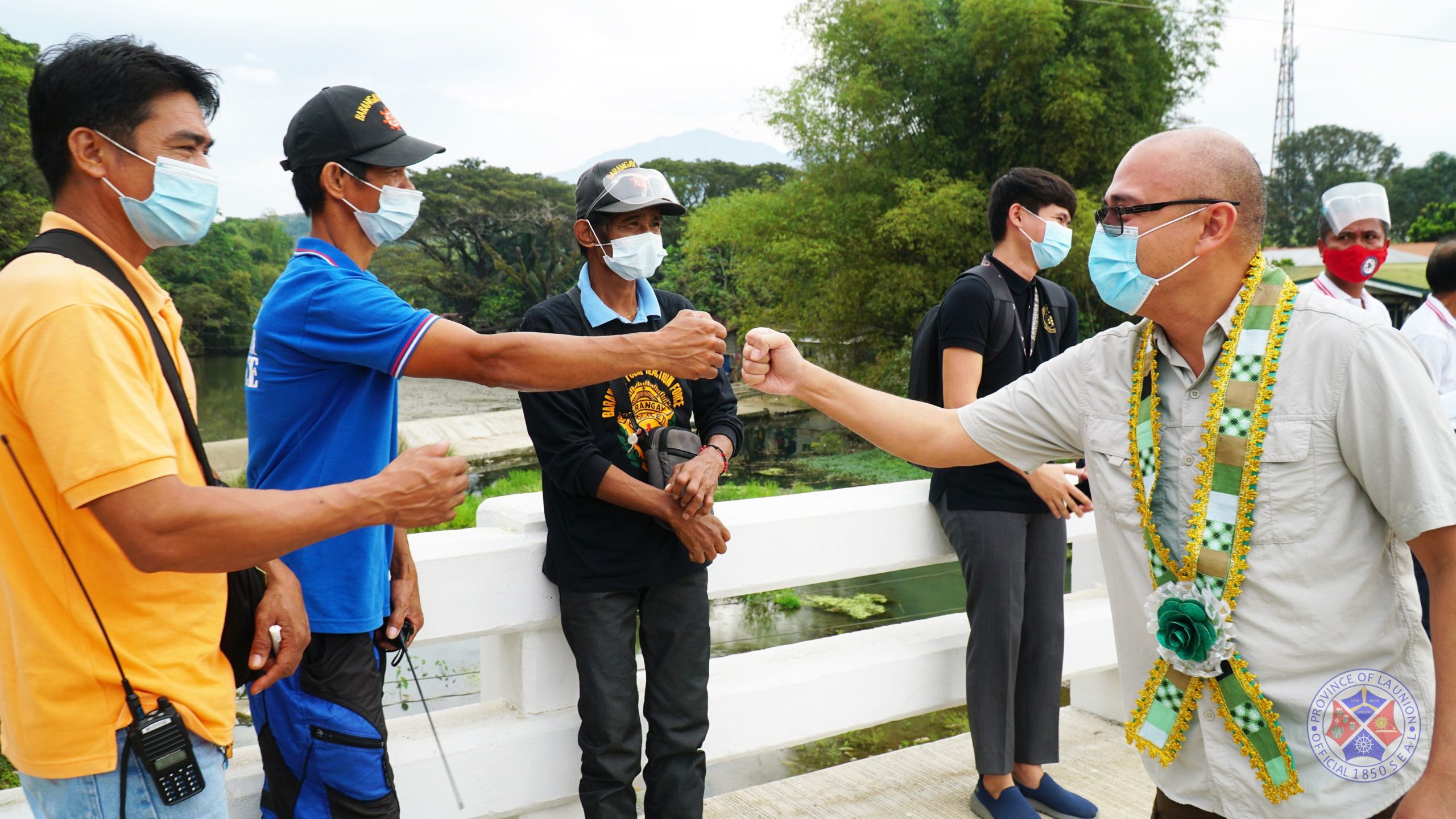 Recent Posts
Enabling La Union establishments and households in the fight against the CoViD-19 pandemic, the Provincial Government of La Union (PGLU) …