PGLU Assures Healthcare Capacity Amid Recent COVID-19 Surge
By: Justin Paul D. Marbella, PIO | Photo By: Jefferson Lorenzo, PIO | Date: March 27, 2021
---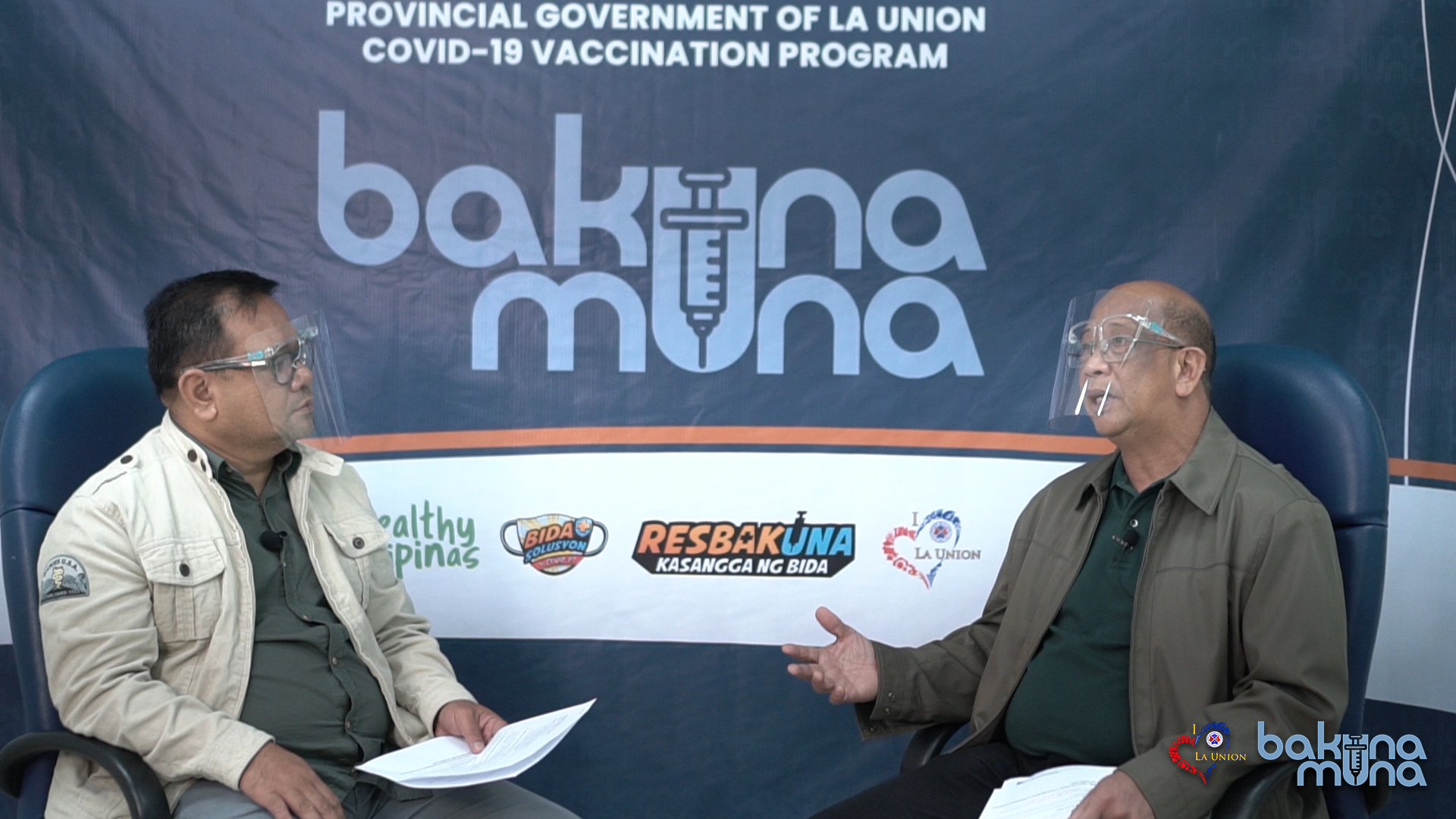 The Provincial Government of La Union assures the public that healthcare and isolation facilities in the province are at high capacity to manage COVID-19 situations, in light with the recent surge of cases recorded in the province.
Provincial Health Officer (PHO) Dr. Eduardo Posadas underscored that the COVID-19 hospitals are well-equipped to cater to the volume of patients admitted at any given time.
This reiteration was made during the interview of Dr. Posadas at the PGLU's official radio program "Baro a Timek ti Kapitolyo: Stronger La Union," aired over Bombo Radyo La Union on March 27, 2021, 8-8:30am, anchored by Provincial Information Officer Adamor Dagang.
La Union noted an increase in COVID-19 cases recently, with 62 new cases recorded on March 25, and 30 new cases on March 26. To date, the province has 208 active cases, or 13% of the total 1,556 cases recorded since March 2020.
Dr. Posadas reiterated that the increase is at manageable rate. As of March 25, the PHO recorded 51% occupancy of hospital beds, 60% occupancy of ICU beds, and 34% usage of mechanical ventilators.
"But despite the high capacity of our healthcare facilities, this is no reason for us to be complacent," Dr. Posadas reminded.
He echoed the call of Gov. Pacoy to every Kaprobinsiaan to continue strictly adhering to the minimum public health standards, such as wearing face masks and face shields, observing physical distancing, and staying at home whenever possible.
"The most effective protection against COVID-19 remains to be our persistent adherence to the health protocols," Dr. Posadas said.
Recent Posts
Enabling La Union establishments and households in the fight against the CoViD-19 pandemic, the Provincial Government of La Union (PGLU) …