La Union Stoked for SEA Games 2019
By: Justin Paul D. Marbella, OPG-MPIU
---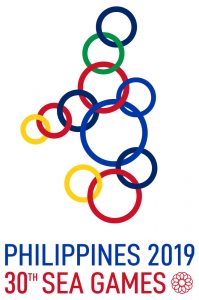 The Province of La Union is hyped up to host the surfing competitions of the Southeast Asian (SEA) Games 2019, as waves of surfer-athletes, game officials and spectators are expected to flock at the Urbiztondo beach, San Juan on November 30 – December 8, 2019.
Gov. Francisco Emmanuel "Pacoy" R. Ortega III and other Provincial Government of La Union (PGLU) officials has met with the Philippine SEA Games Organizing Committee (PHISGOC) during the overall status briefing on October 31, 2019 at the Diego Silang Hall, Provincial Capitol, City of San Fernando, La Union.
Gov. Pacoy assured the PHISGOC of PGLU's full support the SEA Games 2019. This international event validates La Union as premier surfing destination in the world, Gov. Pacoy said.
The province's hosting is said to be historic, as this is the first time in the 30-year history of the SEA Games that surfing was included as sports. Six countries namely Thailand, Philippines, Indonesia, Malaysia, Singapore, and Myanmar will compete in the surfing competition.
In the briefing, the PGLU and partner agencies discussed their preparations for the international event.
Department of Tourism Region 1 Dir. Martin Valera and Provincial Information Officer Adamor Dagang anticipate a volume of tourists for the SEA Games. Hotels, resorts, restaurants and other tourism establishments were advised to be ready for the influx. Tour guides will be mobilized to assist the athletes, supporters, and game organizers who might want visit tourist sites in the province during off-games.
To provide security services, La Union Police Provincial Office personnel will render 24/7 police assistance in key locations in San Juan.
The Provincial Disaster Risk Reduction and Management Office, Bureau of Fire Protection and the Philippine Coast Guard are on red alert, as they have activated their operations for water rescue, fire prevention, and other emergency situations that may arise during the competitions. The Provincial Health Office will set up first aid stations to provide medical assistance. Over 100 emergency personnel will be deployed.
Prior to the game proper on December 2-8, the surfer-athletes will train at the Urbiztondo beach on November 30 to December 1. Three surfers from La Union are part of the Philippine surfing team.
The PHISGOC said La Union has been chosen as venue for the SEA Games' first-ever surfing competitions due to its excellent wave conditions. Compared to other known surf sites in the country, La Union's waves are the best during December, the PHISGOC shared.
Gov. Pacoy is keen in welcoming the athletes and PHISGOC officials upon their arrival. He said the Games' theme, "We win as one," is apt for La Union. "We are the province of union, after all," Gov. Pacoy said.
Recent Posts
Following the acceptance of the Province of La Union of the first batch of Moderna Vaccine comprised of 100 vials …