𝗟𝗔 𝗨𝗡𝗜𝗢𝗡 𝗖𝗘𝗟𝗘𝗕𝗥𝗔𝗧𝗘𝗦 𝗢𝗨𝗥 𝗟𝗔𝗗𝗬 𝗢𝗙 𝗡𝗔𝗠𝗔𝗖𝗣𝗔𝗖𝗔𝗡'𝗦 𝗦𝗘𝗦𝗤𝗨𝗜𝗖𝗘𝗡𝗧𝗘𝗡𝗡𝗜𝗔𝗟 𝗔𝗥𝗥𝗜𝗩𝗔𝗟 𝗔𝗡𝗡𝗜𝗩𝗘𝗥𝗦𝗔𝗥𝗬
By: Lorenna C. Luna, GPC-LUPTO | Photos By: LGU-Luna | Date: November 19, 2021
---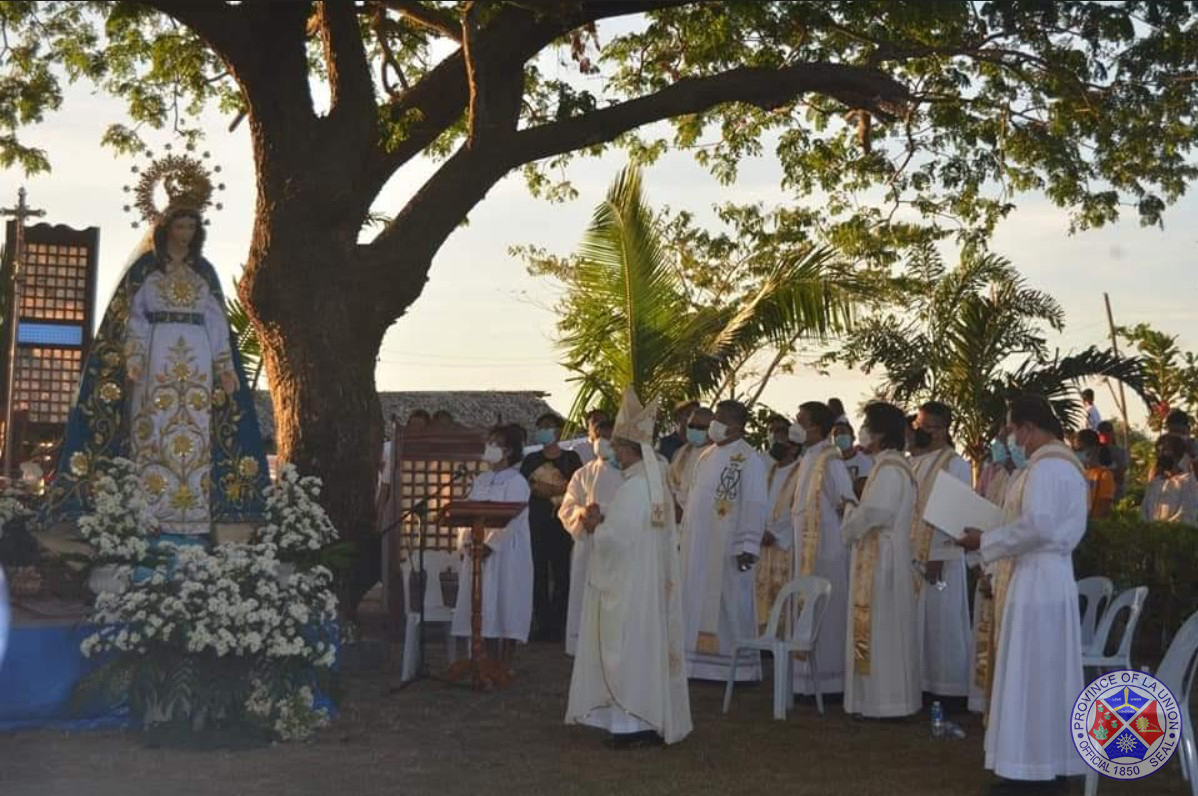 Parishioners and devotees of the Parish of Saint Catherine of Alexandria in the Municipality of Luna, La Union, celebrated the 150th Anniversary of the Arrival of Our Lady of Namacpacan on November 19, 2021. Famously known as Apo Baket (dear elderly woman) by the locals, the faithful community-led various activities to highlight the religious milestone of the Shrine of Our Lady of Namacpacan.
The celebration started with a fluvial procession by local fishing boats and the Philippine Coast Guard embarking from the shores of Baluarte Watchtower in Barangay Victoria to Darigayos Cove. Then, attendees witnessed the actual re-enactment of the arrival of the Marian image on the shores of USAFIP-NL National Military Shrine and Park in Barangay Darigayos.
Most Rev. Daniel O. Presto, DD, Archbishop of the Diocese of San Fernando de La Union, presided over the eucharistic celebration and other diocesan and missionary priests. Former congressman and Gov. Victor Francisco C. Ortega and his wife, former City of San Fernando Mayor Mary Jane C. Ortega, were present during the event. The celebration continued with a grand procession to St. Catherine of Alexandria Church and ended with a final blessing and fireworks.
The sesquicentennial anniversary celebrations shall continue until today, November 25, 2021, for the Feast of Saint Catherine of Alexandria.
According to chronicles, the image of the Blessed Virgin Mary from Spain was supposed to be brought to the Immaculate Conception Seminary in Vigan, Ilocos Sur, found refuge and haven in the pueblo of Namacpacan, now Municipality of Luna after a heavy storm in the year 1871. Stories and legends of Apo Baket's miracles travel far and wide, especially to the lost and hungry being guided and fed in their journeys as the town acted as a resting place for travelers before. This is why the pueblo was then called Namacpacan - an Iloko word that means giving and serving meals.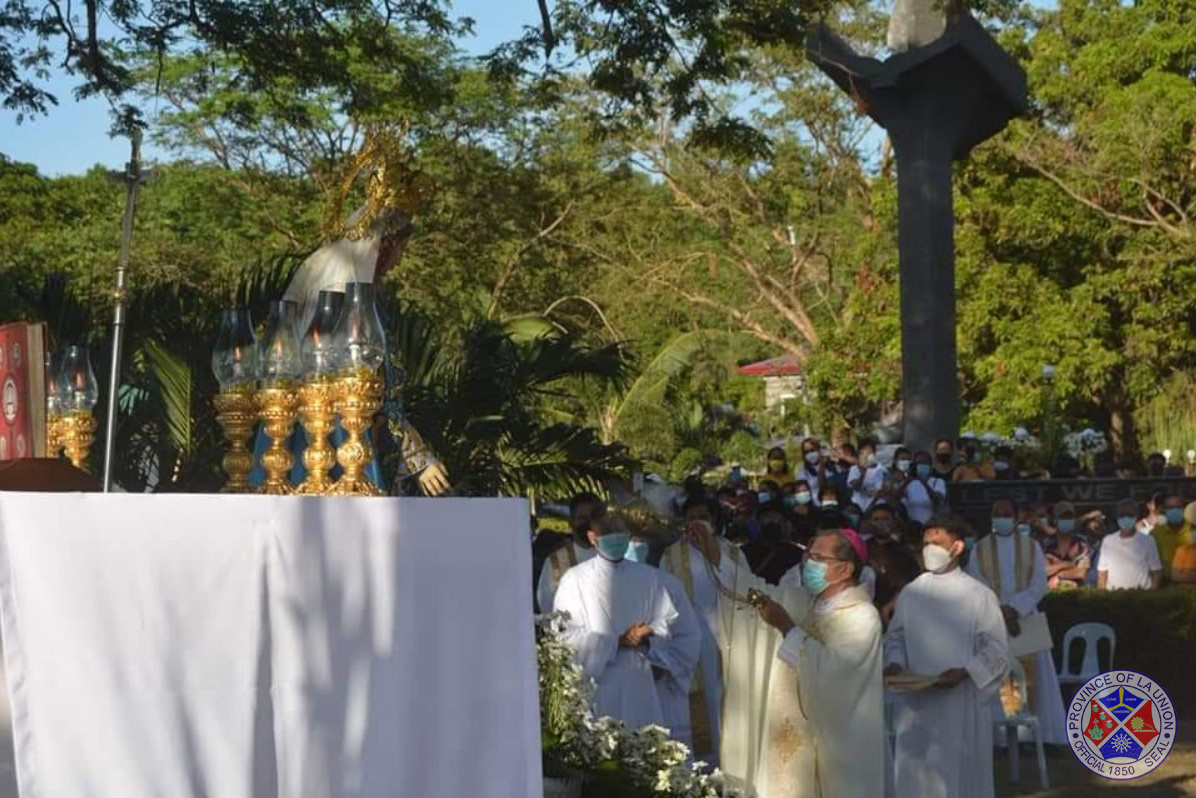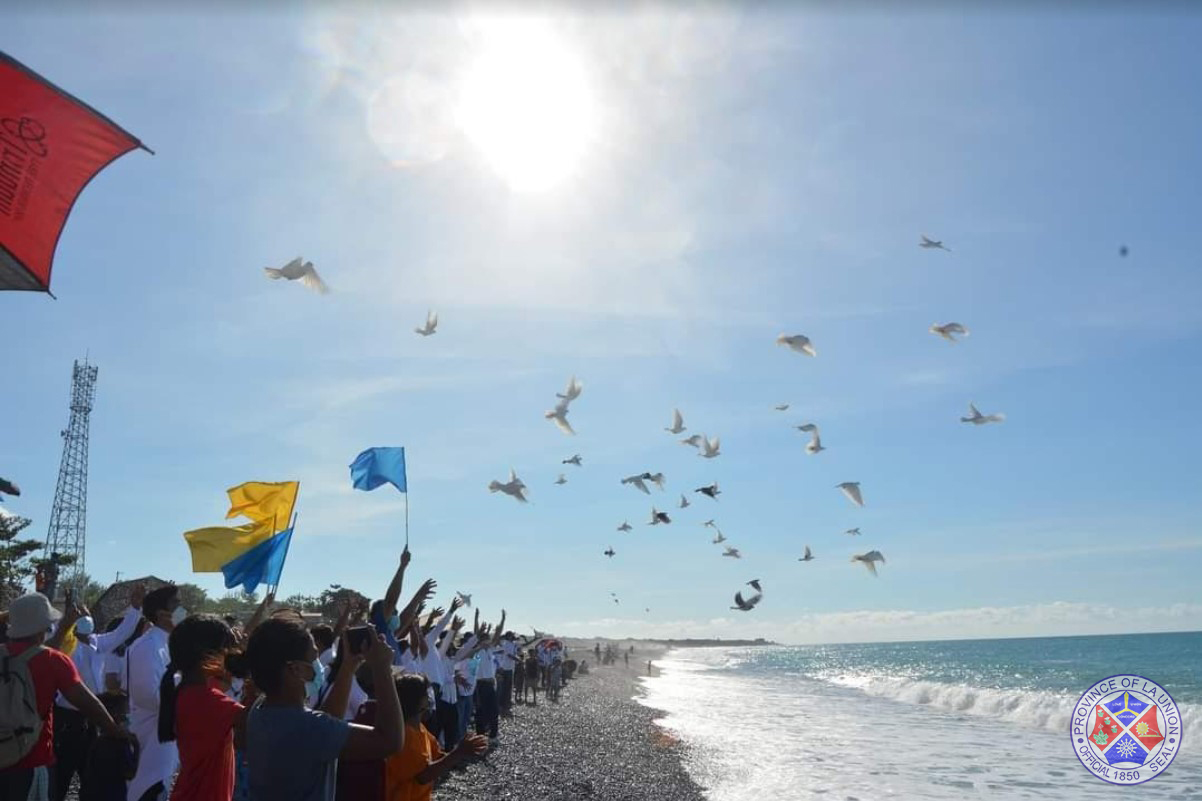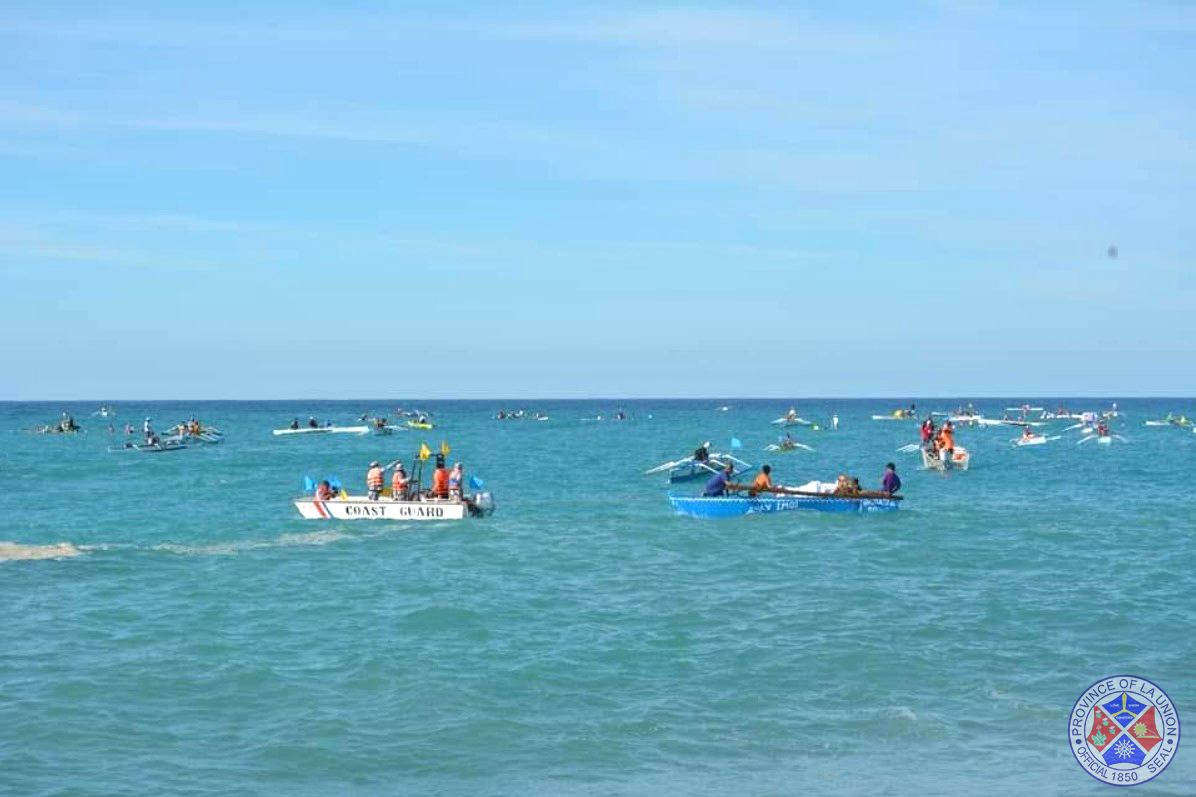 Recent Posts
Following the acceptance of the Province of La Union of the first batch of Moderna Vaccine comprised of 100 vials …