Provincial Assessor Advices Gov't Agencies for Tax Dec Correction
By: Allan Archimedes Bangug, GPC-OPAss | Photo By: GPC-OPAss | Date: July 25, 2019
---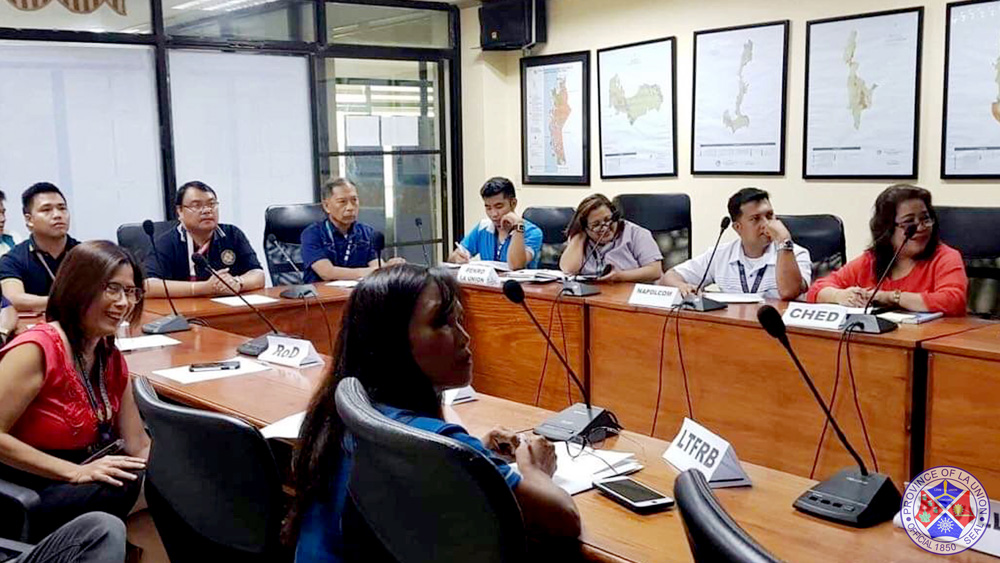 The Provincial Government of La Union (PGLU) - Provincial Assessor's Office (OPAss) led by Engr. Arnulfo Cacho discussed the errors of lot area, location and shape of lots being occupied by some national agencies in a conference meeting with Department of Environment and Natural Resources (DENR) at the DENR Regional Office, 3rd floor, Conference Room on July 25, 2019.
Also in attendance in the meeting were various representatives from other government agencies including Bureau of Fisheries and Aquatic Resources, Commission on Higher Education, Land Transportation Franchising and Regulatory Board. Said offices need to correct the cadastral lot number and tax declaration of their lots by an approved plan in preparation for the application for special patent.
Said meeting was conducted for the benefit of all national agencies occupying the Sevilla Government Center and the Provincial Government of La Union to be fully documented in connection with the expected boom of Agri-Tourism development of the province.
Recent Posts
National Security Adviser and Director General Hon. Hermogenes C. Esperon, Jr. of the National Security Council calls to order the …