Gov. Rafy leads Ecumenical Service, Thanksgiving Mass; Kaprobinsiaan Unite
By: John Elysar C. Martin, PIO | Photos By: Provincial Information Office | Date: March 5, 2023
---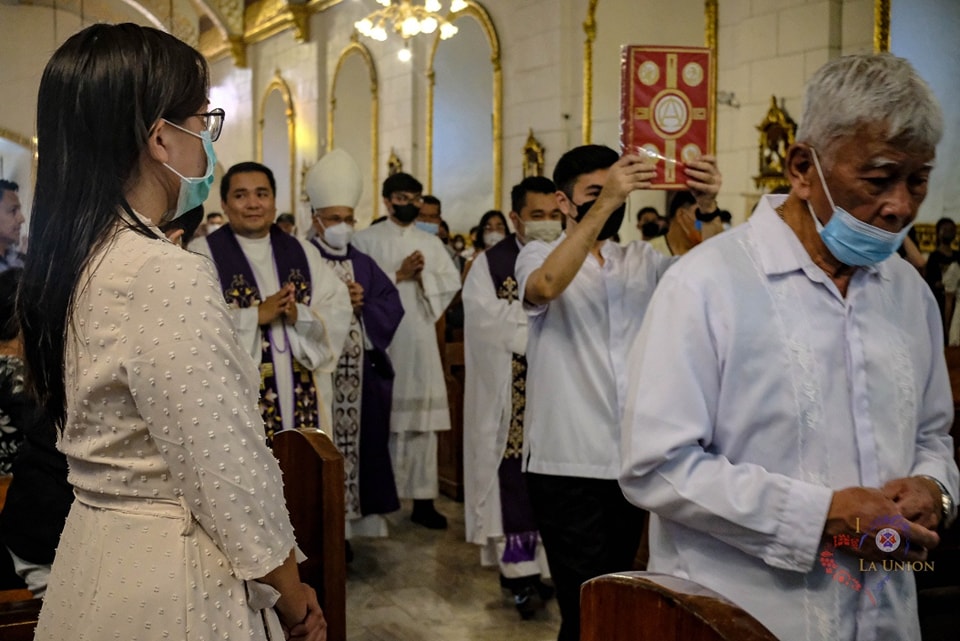 Offering praises and gratitude for all the blessings and grace bestowed upon the province, the Provincial Government of La Union led by Gov. Raphaelle Veronica Ortega-David spearheaded a Thanksgiving Mass at Saint William The Hermit Cathedral and an Ecumenical Service at the La Union Muslim Community Center, City of San Fernando, La Union on March 5, 2023 in celebration of the 173rd La Union Founding Anniversary.
Gov. Rafy together with Bacnotan Mayor Divina Fontanilla and Balaoan Mayor Aleli Concepcion, Municipal Officials, Department Heads and parishioners participated in the afternoon mass which was presided by Bishop Most Rev. Daniel O. Presto. The La Union Muslim Community also gathered to offer a prayer in the morning.
The religious activity seeks to bring Churches in the province into solidarity as well as unite Kaprobinsiaan in praying for bountiful blessings and a more progressive and peaceful province for the coming years ahead.
Related Photos:
Recent Posts
Following the acceptance of the Province of La Union of the first batch of Moderna Vaccine comprised of 100 vials …