Gen Zs, Solid Partners in Building a Stronger La Union
By: Office of the Provincial Strategy | Photo By: Office of the Provincial Strategy | Date: April 28, 2021
---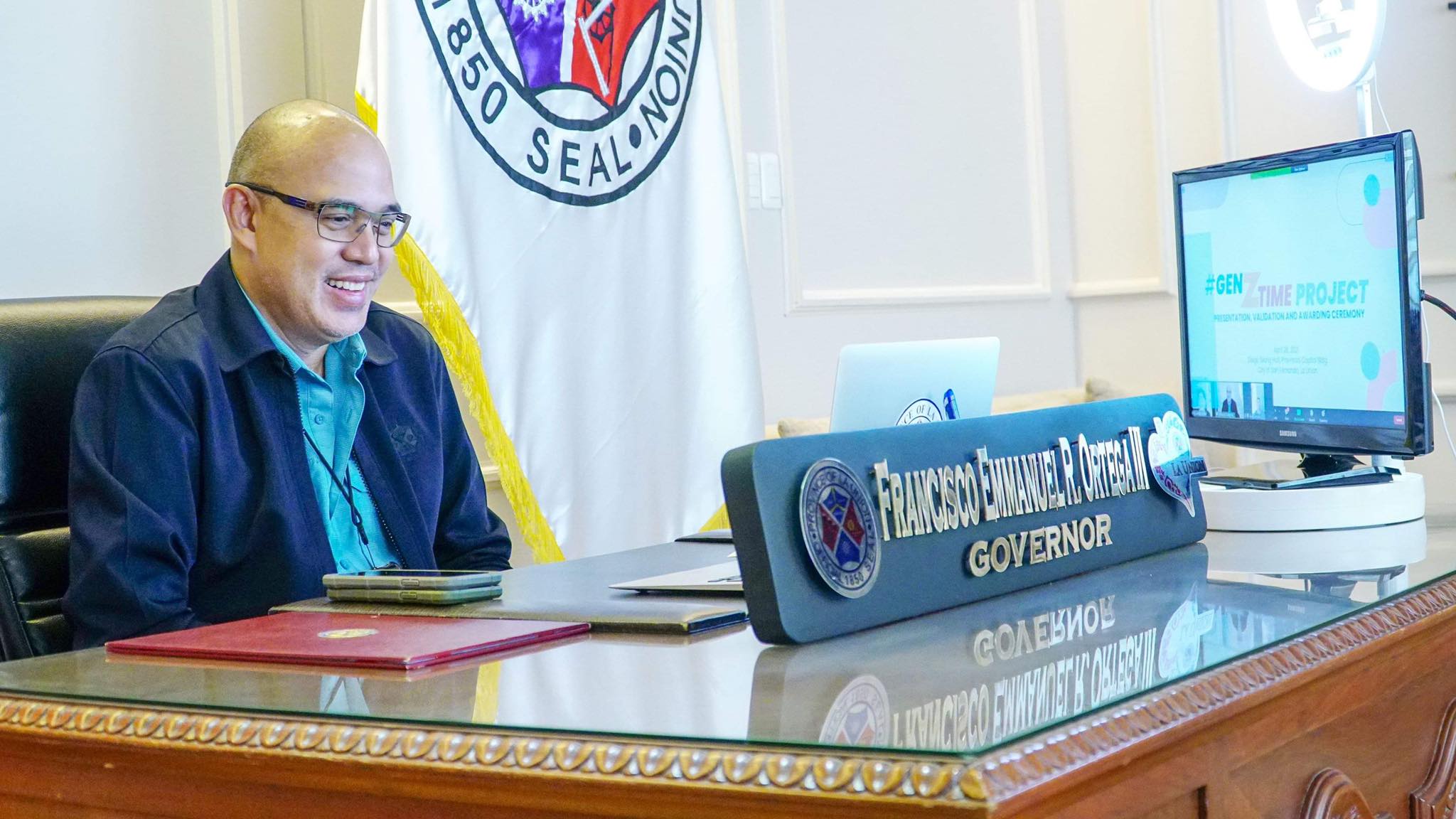 "𝙏𝙝𝙖𝙣𝙠𝙛𝙪𝙡 𝙛𝙤𝙧 𝙩𝙝𝙞𝙨 𝙤𝙥𝙥𝙤𝙧𝙩𝙪𝙣𝙞𝙩𝙮 𝙩𝙤 𝙨𝙝𝙖𝙧𝙚 𝙤𝙪𝙧 𝙞𝙙𝙚𝙖𝙨 𝙖𝙣𝙙 𝙝𝙚𝙡𝙥 𝙗𝙪𝙞𝙡𝙙 𝙖 𝙎𝙩𝙧𝙤𝙣𝙜𝙚𝙧 𝙇𝙖 𝙐𝙣𝙞𝙤𝙣." — Angeliquo Aberin, Gen Z Project Champion
The Provincial Government of La Union (PGLU) conducted the culminating activity for the Gen Z Time: Empowering the Zoomers for a Stronger La Union through the Presentation, Validation and Awarding Ceremony held via video conference on April 28, 2021.
Eight Gen Z participants from different municipalities of La Union presented their ingenious proposals that are focused on sustainable solutions which address the pressing issues in the Province. Among the recognized proposals were: (1) Tsinelas ni Juan by Angeliquo M. Aberin, Champion; (2) The Green Click Project by Shrine Estrada, 1st Runner Up; and (3) Luna's Pebble Gem Livelihood Enhancement Program by Jomar B. Gorospe, 2nd Runner Up.
Governor Francisco Emmanuel "Pacoy" R. Ortega III stated, "Your actions, no matter how small, can cause a ripple effect that will make an impact to the world." Gov. Pacoy also encouraged the Gen Zs to always keep a champion mindset and continue inspiring others, especially the youth, to actively participate in nation building and in making La Union a Province worth living in.
Moving forward, the project proposals shall be reviewed and enhanced for implementation, and be managed by the project proponents and partner offices.
Our Province is a #StrongerLaUnion with our Zoomers, and with each and every Kaprobinsiaan.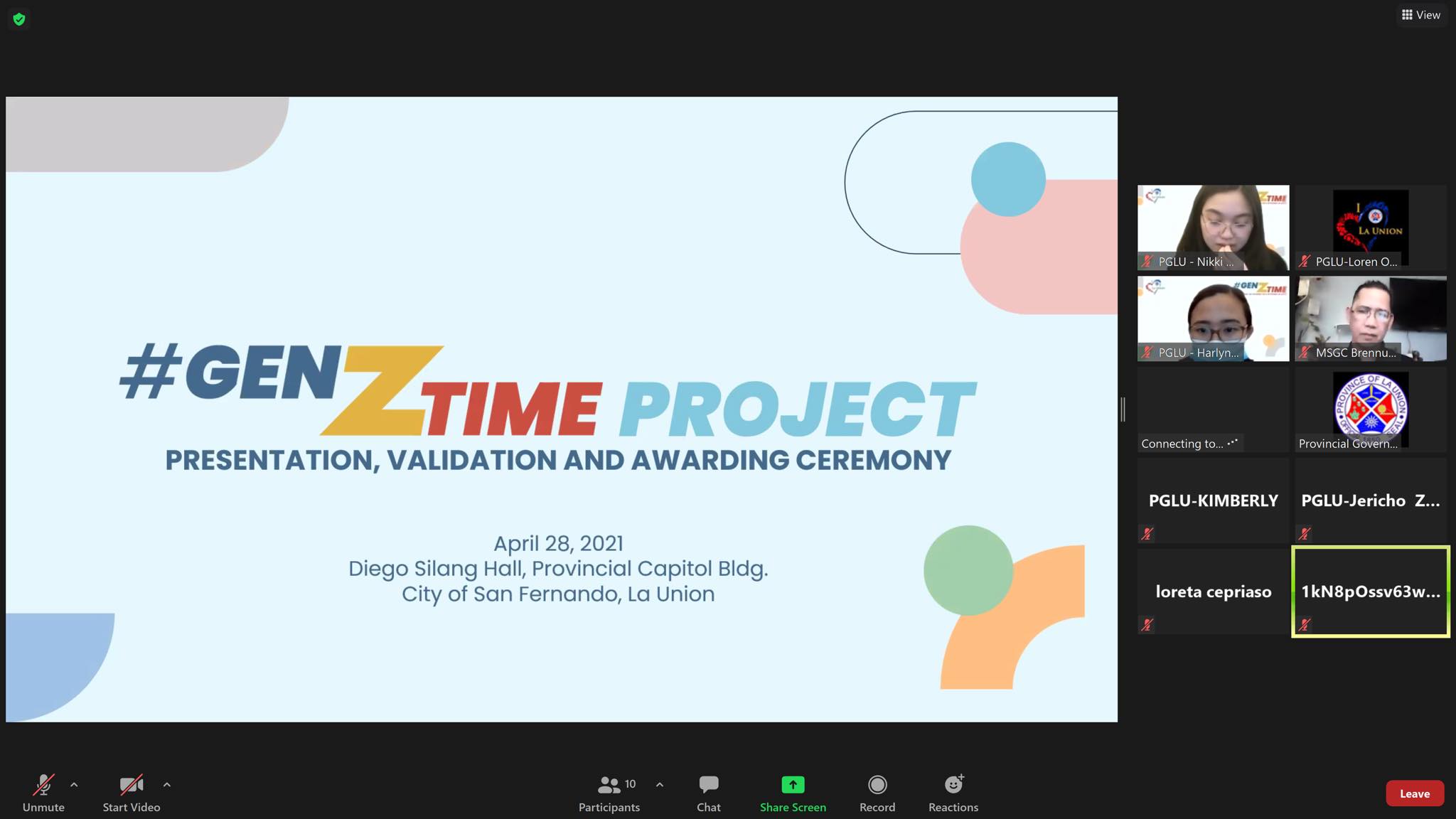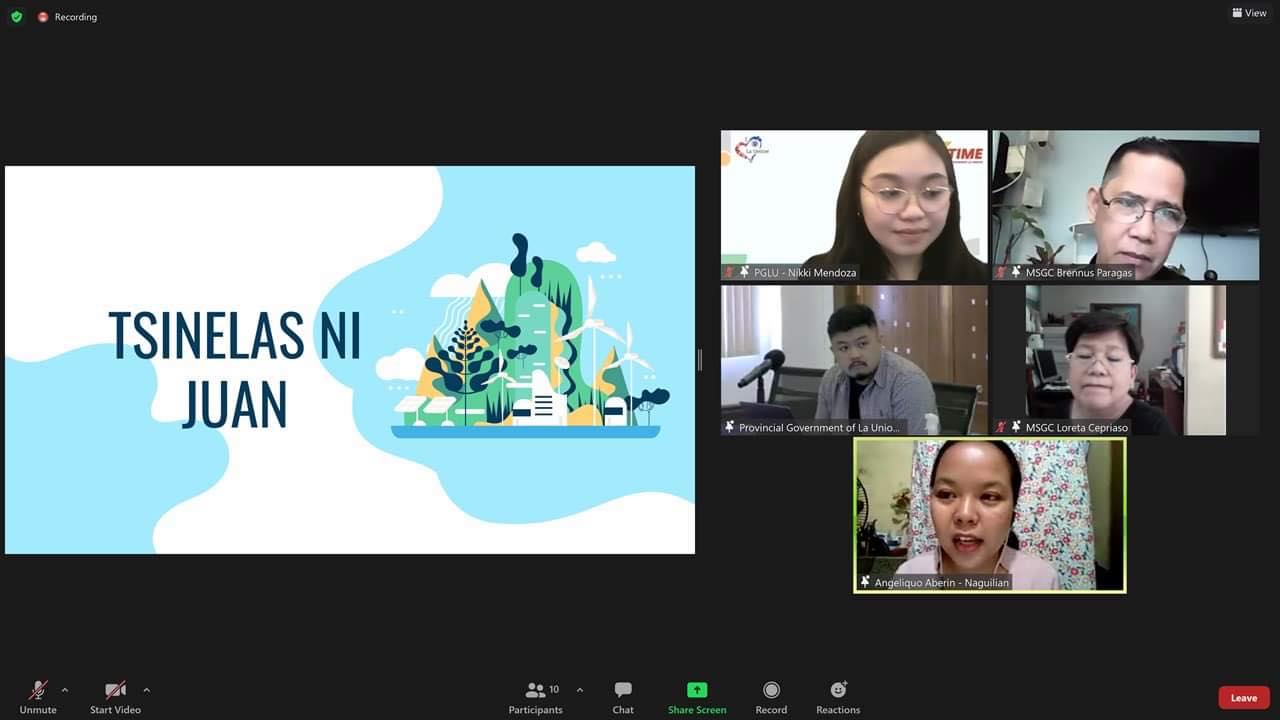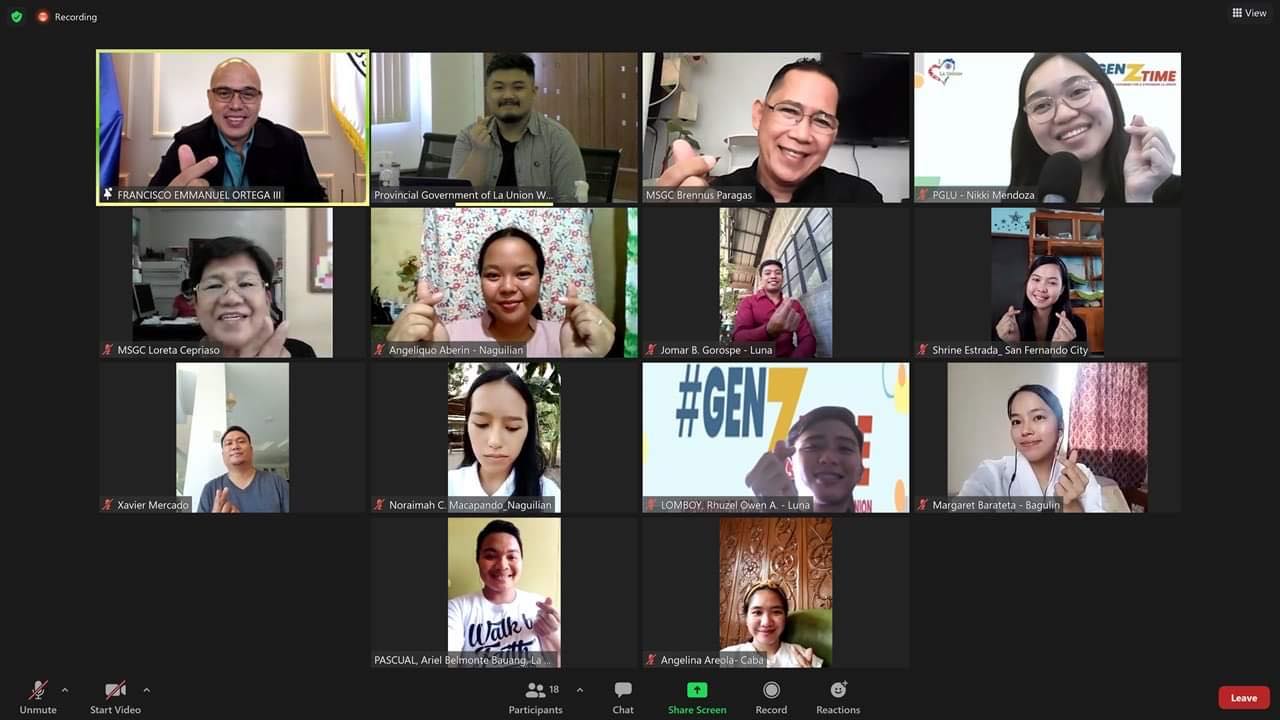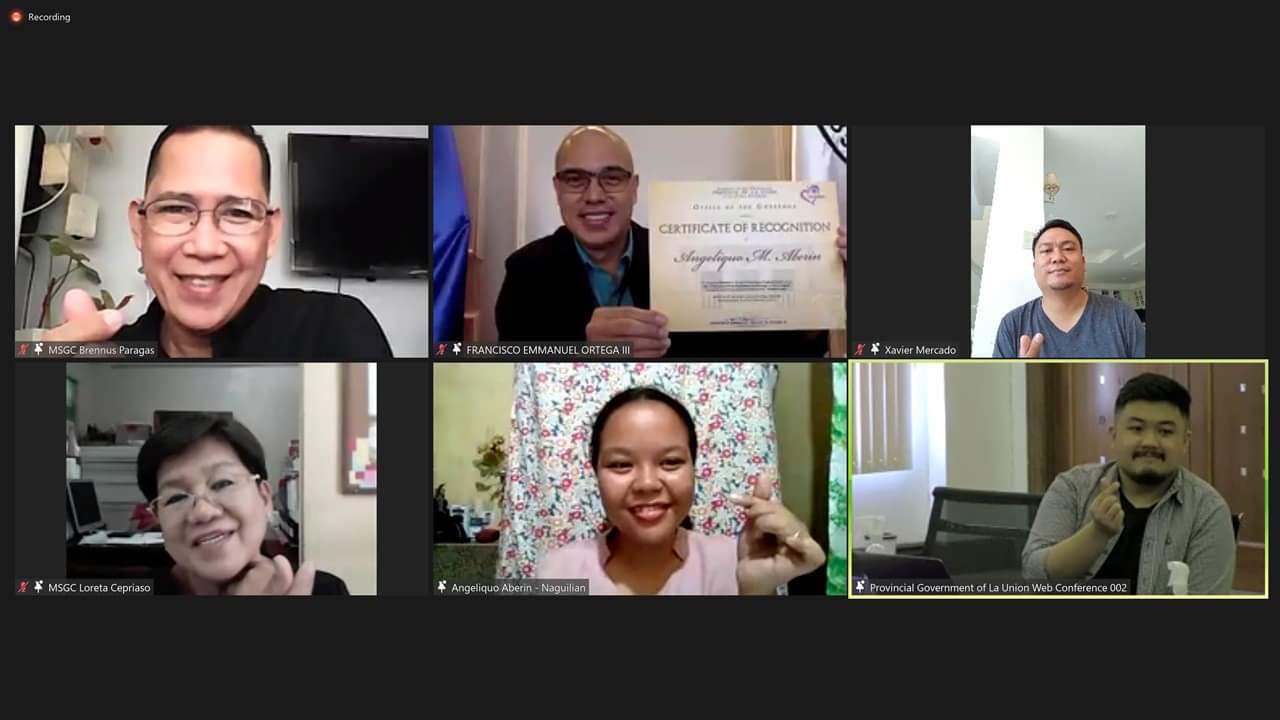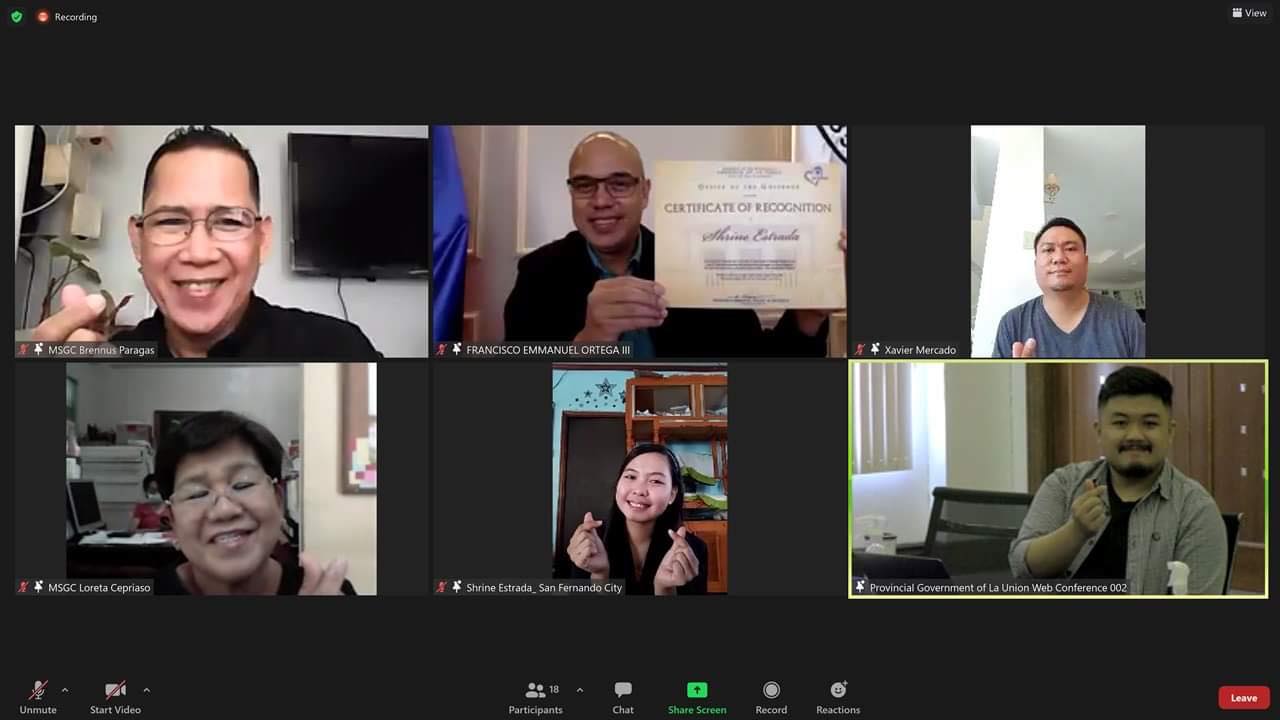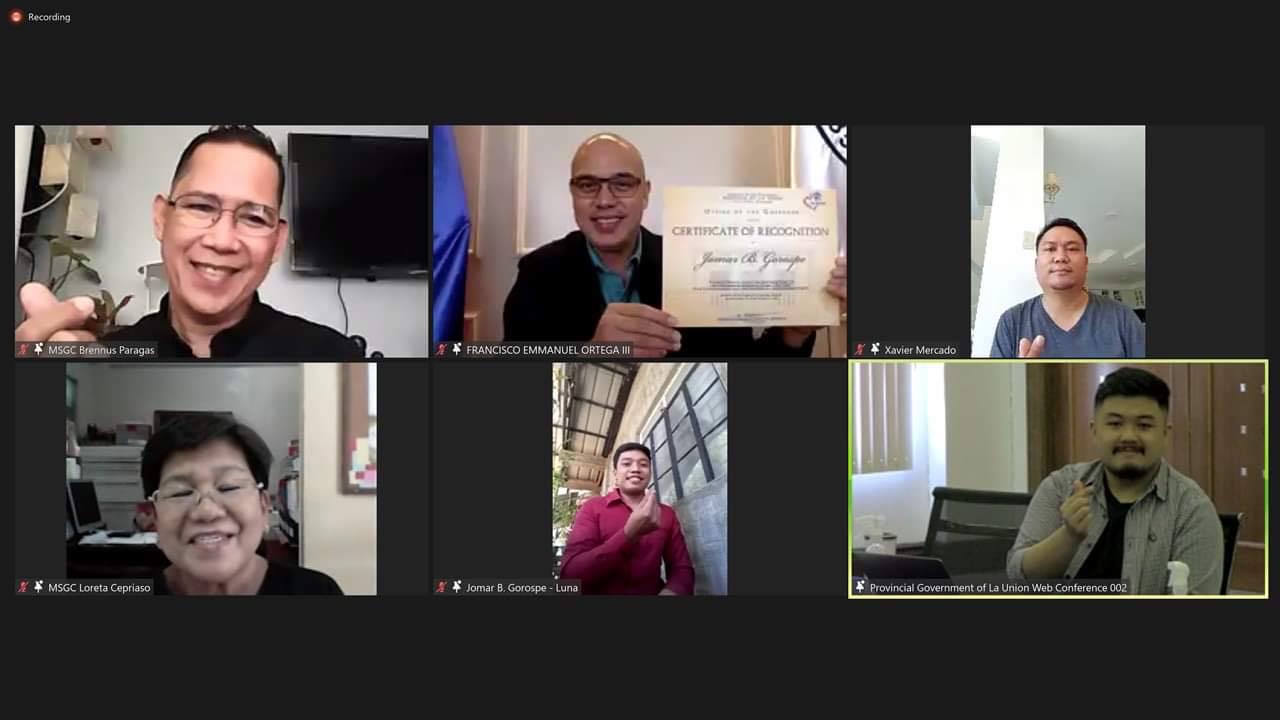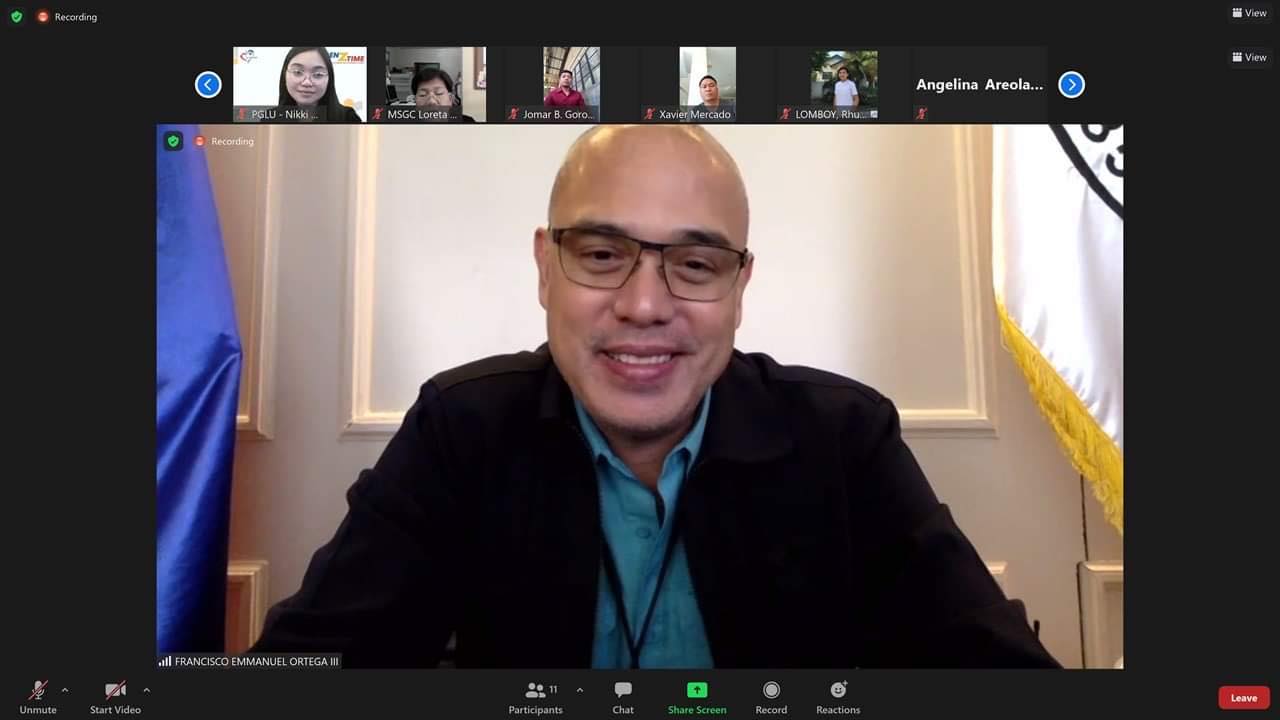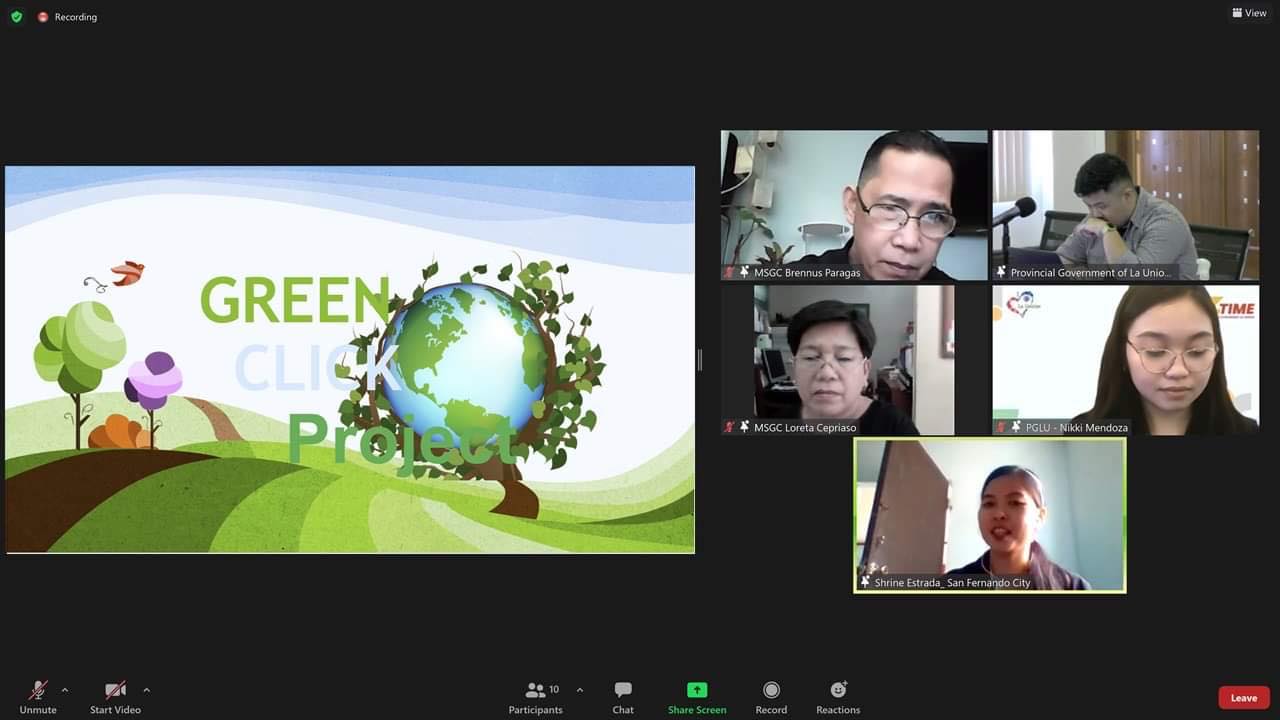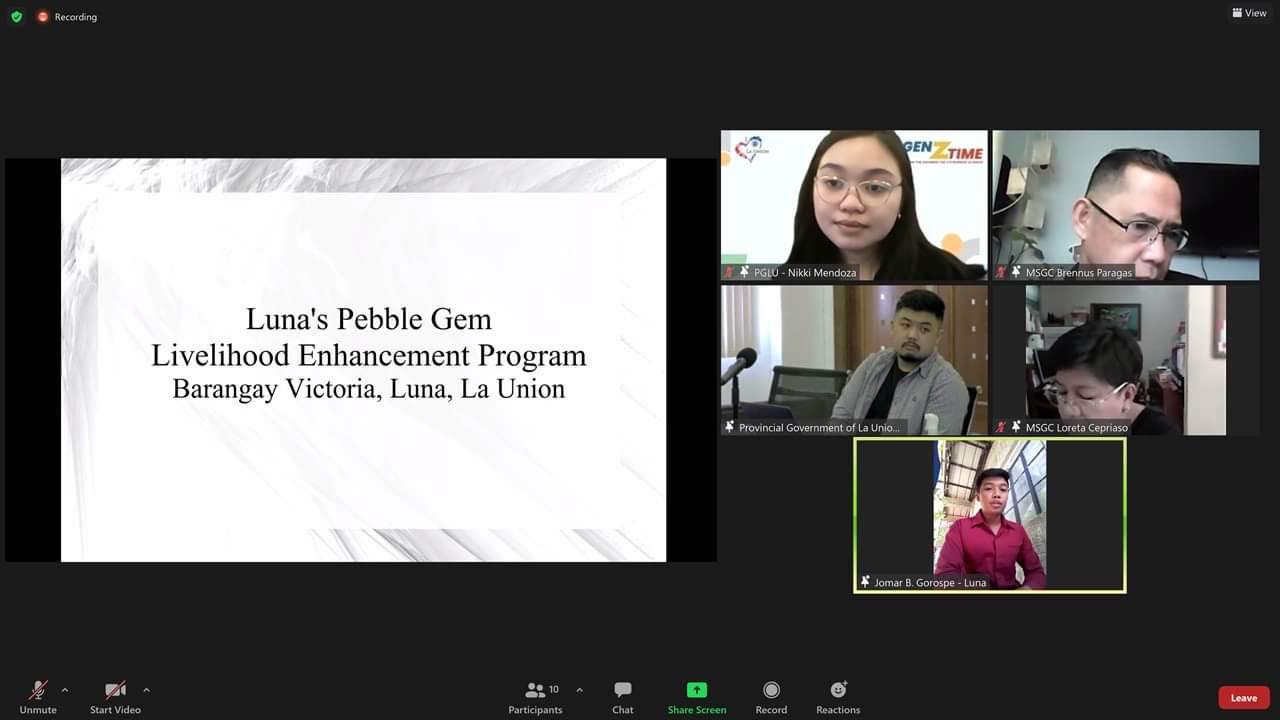 Recent Posts
With the continuing #BakunaMuna Program of La Union, the vaccination team of the Municipality of San Juan with the assistance …