HON. GERALDINE R. ORTEGA
EX OFFICIO MEMBER
PLATAPORMA
PLATFORM OF GOVERNANCE
Empowerment of Farmers and Fisherfolks
Push for legislations that will support the Agri-Tourism Vision to position La Union as the Heart of Agri-Tourism in Northern Luzon by 2025.

Support the advancement and modernization of agriculture and fisheries.
Women Empowerment and Social Development
Uphold programs, project and activities that promote the empowerment of women, especially the distressed and marginalized.

Ensure the protection and preservation of the rights and welfare of women and children, by localizing relative national legislative policies and measure.

Harness civil organizations and non-government organizations that support the women sector
Moral Restoration and Spiritual Consciousness
Support programs that promote the moral recovery and values restoration of the community, through appropriate interventions such as rehabilitation
activities, and religious/devotional engagements.

Provide legislative support to the Provincial Government's agenda to develop a citizenry that is God-Loving, People-Oriented, Accountable, and Committed.

Engage the youth and children in activities that strengthen their faith and devotion, such as bible reading and rosary distribution.
Good Governance in the Grassroot
Advance legislative polices that support the power of barangays through fiscal development and budget management.

Develop interventions to instil effective leadership in the communities, guided by the principle, "better communities emanate from better leaders."

Strengthen community-based programs that foster economic sustainability, peace and order, and social empowerment in the barangays.

bmdenny0228@gmail.com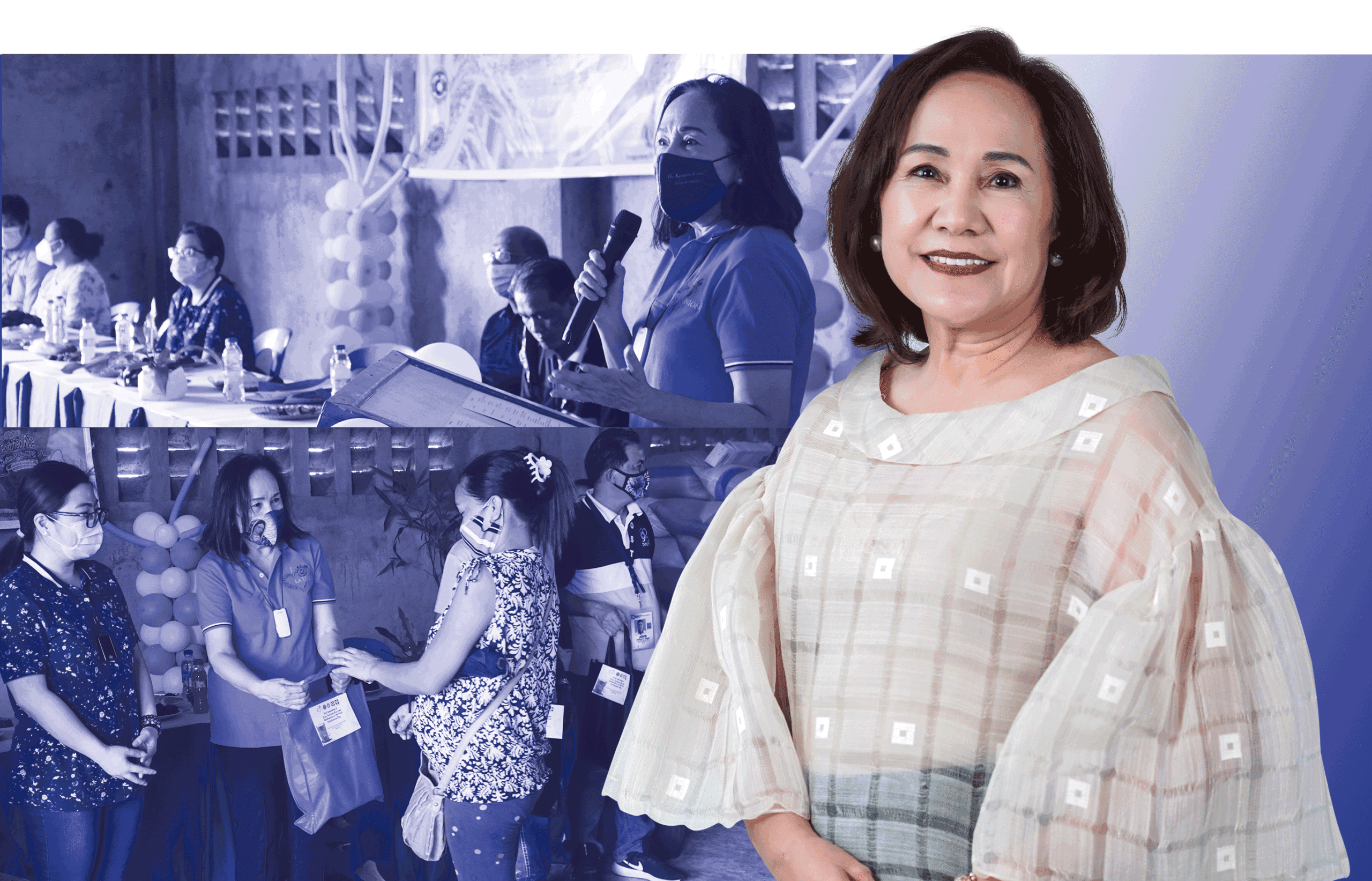 COMMITTEE:
– Committee on Agriculture and Aquatic Resources
– Committee on Barangay Affairs