HON.ALYSSA KRISTINE B. SIBUMA
EX OFFICIO MEMBER
PLATAPORMA
PLATFORM OF GOVERNANCE
Social Inclusion
Ensure and encourage active participation of differently-abled youth, LGBTQIA+ youth, and IP youth in SK-initiated
activities through seats in the local youth development council.
Grassroots Sports Development
Develop and strengthen grassroot sports and athletes through crafting a provincial sports development code
and institutionalizing Elyulympics as the provincial youth sports cup.
Youth participation in Governance
Support and promote youth participation in cross-border exchanges.
Youth participation in cross-border exchange
Achieve 100% representation of youth in the barangay level through pushing for the continuation of
special elections in barangays with incomplete SK council members.
@SKFedLU   

skpres_office@yahoo.com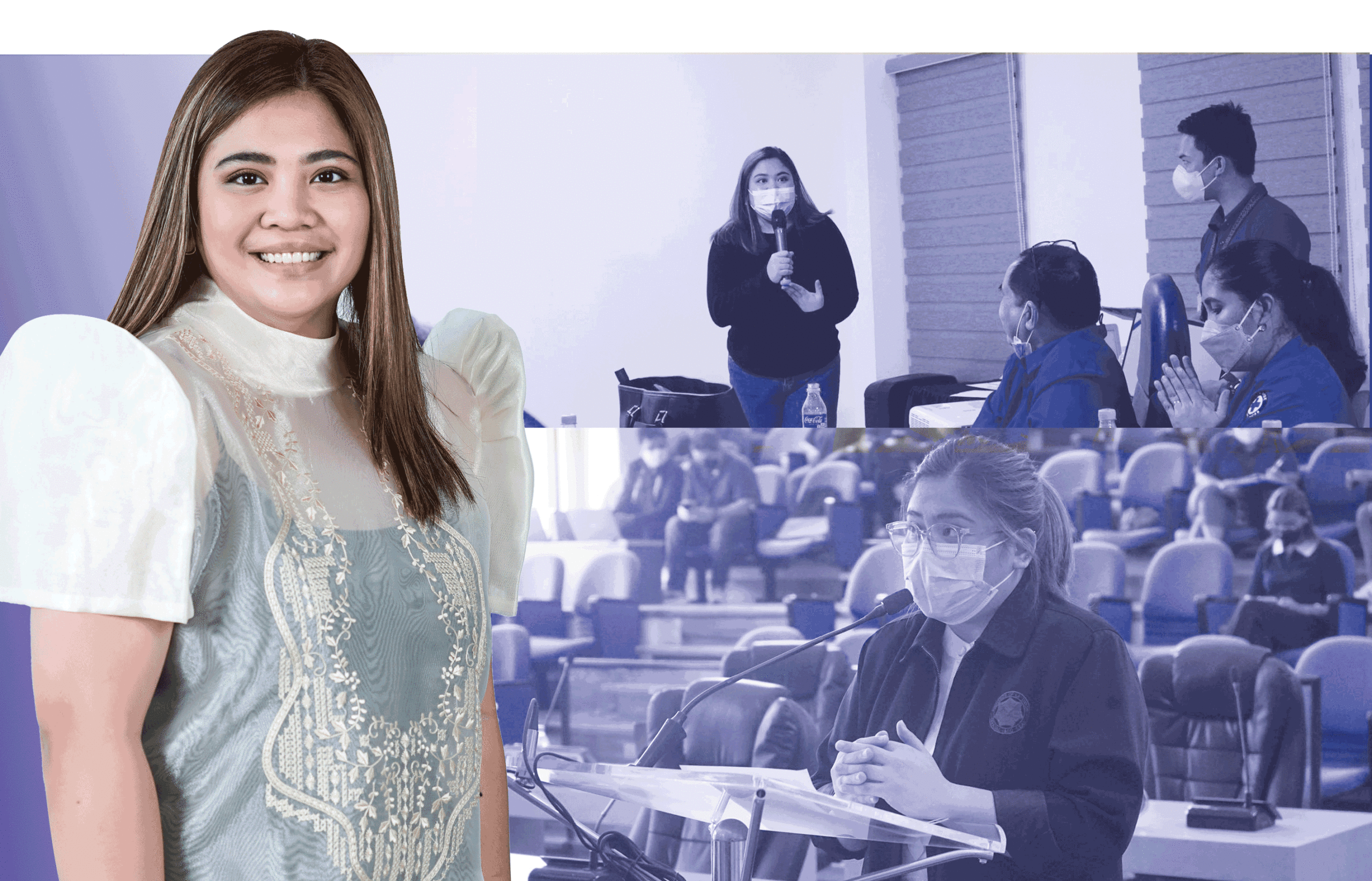 COMMITTEE:
– Committee on Energy
– Committee on Youth and Sports Development