Hon. Jennifer C. Mosuela
Board Member, 1st District of La Union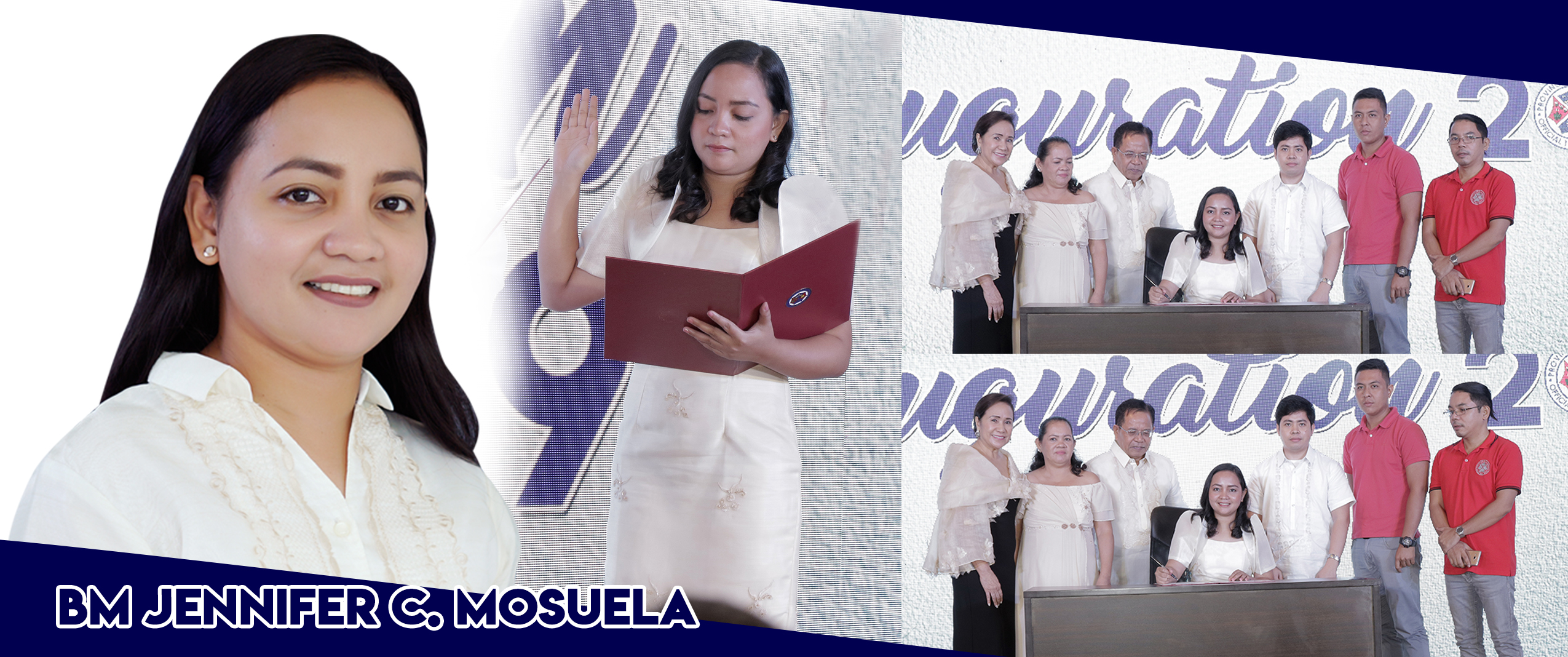 ADVOCACIES
1. Youth empowerment;
2. Women empowerment;
3. Strengthening agriculture, fishing and livestock;
4. Intensifying organization and development of cooperatives throughout the province.
Political Platforms:
1. Youth empowerment through education;
2. Encouraging Women to be engaged more in decision-making ;
3. Support marginalized groups aiming to provide them with equal opportunities and support;
4. Bolstering the province's Agri-Tourism industry by boosting production of agricultural products and promoting tourism spots.
Future Legislative Plans:
1. Enactment of legislative measures-
1.1. Supporting ROTC in collegiate level not for Junior and Senior High School.
1. 2. For mandatory representations of farmers and fisherfolks in local legislative bodies.
1.3 Intensifying organization of cooperatives throughout the province while ensuring strengthening of existing cooperatives.
1.4 Strongly supporting the enactment of legislative measure mandating the creation of women sector representative in every local legislative body.
Committee:
Committee on Labor and Employment
Committee on Laws, Rules and Privileges