Hon. Gerard G. Ostrea
Board Member, 1st District of La Union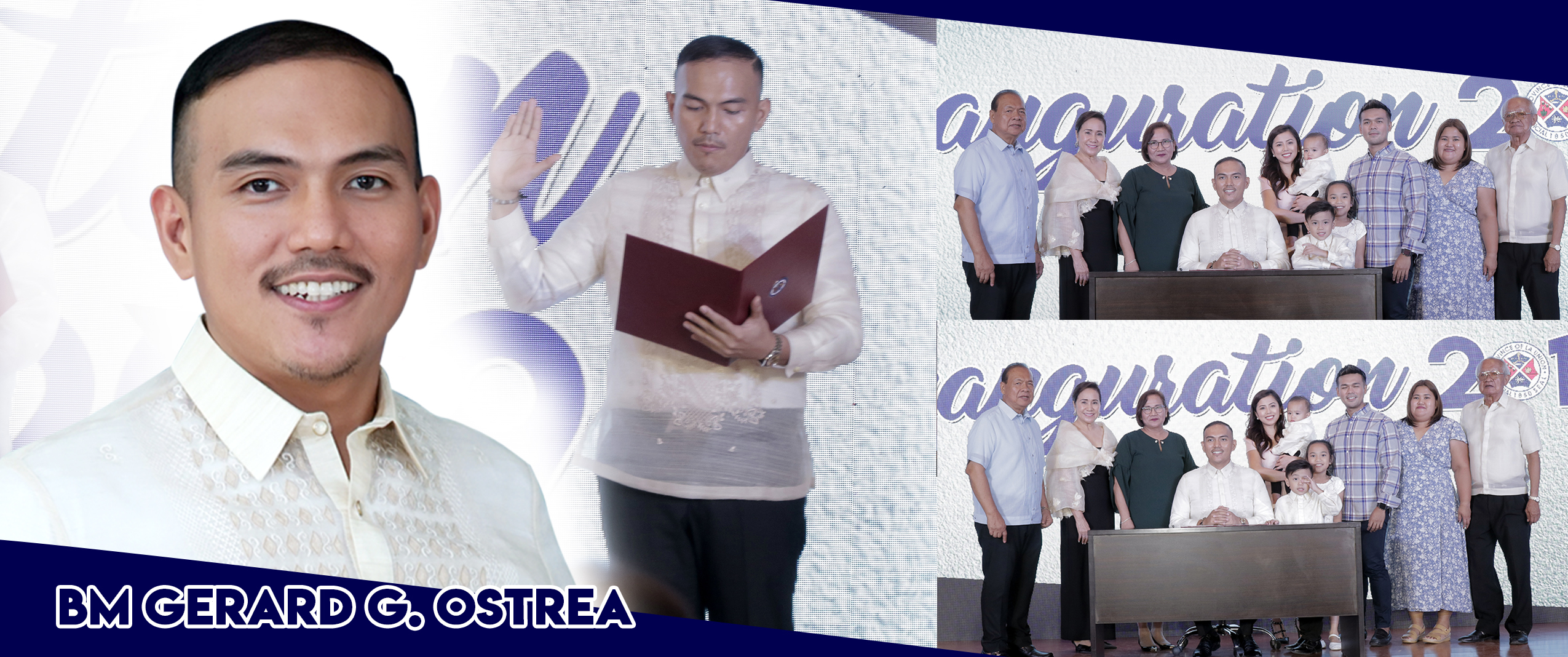 ADVOCACIES
1. Clean and Green Environment
2. Education of the Community on Public Issues
3. Gender Equality
4. Human Rights Awareness
5. Youth Development and Empowerment
Political Platforms:
1. Expansion of the internet connectivity to all communities for people to share and make the most of opportunities online.
2. Provide assistance to Youth Development and empowerment in their trainings/seminars, activities among others.
3. Promotion of local tourism
- Protect Local tour guides, local commercial establishments and tourism consumers
- Give aid or assistance to our constituents for self-employment by providing livelihood skills and entrepreneurial trainings etc.
4. Raise involvement/awareness of citizens to different governmental activities
5. Provide support to deserving students in their pursuit of higher education
6. GO green projects for the environment
Legislative Plans:
1. Support to the Salary Standardization Act of 2019
2. Support to the Emergency Medical Service System Act of 2019
3. Support to the Mandatory ROTC for Senior High School students
4. Strengthen Cooperatives and urge all existing cooperatives to undergo accreditation with the province of La Union
5. Local Institutionalization of the Gawad Saka
6. Propose policies for the promotion of sustainable development
7. Propose policies for Anti-Criminality
committee:
Committee on Information and Communications Technology
Committee on Cooperatives