AGLAUN, OTHER LU ARTISTS FEATURED IN "MY CITY, MY SM, MY ART" BOOK
By: Joy Ann L. Gurtiza, GPC-LUPTO | Date: June 7, 2021
---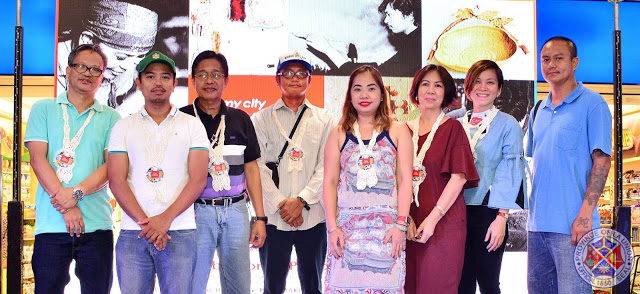 The La Union Artists: (L-R) Rodel Rillera, Cesar "Ciano" Dumo (AGLaUn member), Ric Ico, Alger Guevarra, Dr. Christine Go and Teresita Basco (AGLaUn member), Valen Valero and Nino Media (AGLaUn member)
In this file photo, Members of the Artists Guild of La Union (AgLaUn) struck a pose during the 2017 "My City, My SM, My Art" exhibit held at Rosales, Pangasinan. The campaign brings art and people together in a roadshow featuring the works of masters, modernists and millennials around their malls. Advocating art for all, "My City, My SM, My Art" works with communities by conducting workshops for a new generation of artists. The Provincial Government of La Union remains steadfast in its commitment to support all the activities of AGLaUn and other culture and arts groups to further develop and promote culture, arts and tourism in the province.
- Joy Ann L. Gurtiza, GPC-LUPTO
The works of the Artists Guild of La Union (AGLaUn) and notable visual artists from the province were featured in the SM's art book compilation entitled "My City, My SM, My Art." Launched during this year's National Arts Month, the book is a compilation of the three-year art campaign with dynamic activities held in malls around the country.
The sample works of AGLaUn and La Union artists join the featured paintings and visual art creations of excelling and emerging artists in the country. Their artworks which highlighted the sacred arts tradition of La Union are only a few of the main attractions during the 2017 exhibit held at Rosales, Pangasinan. Exhibits held around the country have shown how contemporary artists bring to life new creations in the new century. Some of the most prominent personalities in La Union visual art scene who were featured include Rodel Rillera, Alger Guevarra, Cesar "Ciano" Dumo, Valen Valero and Ric Ico.
AGLaUn: Artists in La Union
The Artists Guild of La Union was founded by Dr. Nathaniel "Nat" Rimando and co-founding members Rodel Rillera, Reynaldo "Rene" Niro, Ian Gomez and Ric Ico. The group had its first exhibit in 1995, and at present, led by President JP Parmisano. They conduct a series of exhibits with workshops, sketching, and poetry. These were organized to inspire emerging artists in La Union to pursue their crafts.
Rodel Rillera: Art and Nature
Rodel Rillera is a civic leader, nature lover, and compassionate artist all rolled into one. He is a man who navigates through his love for the arts, appreciation for nature and commitment to social responsibility with perfect ease. As the former President of AGLaUn, he has initiated efforts to bring the beauty of arts to the communities in La Union. Rillera's remarkable talent in abstract painting gained him numerous awards and recognitions including the 2018 Government Service Insurance System National Art Competition. He also has staged several exhibitions both in the country and abroad, and is currently participating in the "Maynila: Noon at Ngayon" exhibit in Escolta, Manila. Rillera now serves as a staff under the La Union Provincial Tourism Office.
Alger Guevarra: Language of "tsinelas" Art
Alger Guevarra is a visual artist from San Juan, La Union. In 2015, he came up with the idea of reusing some of the trash, creating a new painting medium of tsinelas (slippers) art. He uses this method of painting to showcase the ingenuity of Filipino artists all around the world. Mr. Guevarra is a self-taught painter who began a career as a visual artist in 2008 and facilitated art workshops for children through the Bantay Bata program. He has received honorable mentions and awards at the Recycle Competition by Ripley's Believe It or Not in 2015 and in the Robinsons Land National Art Competition in 2018.
Cesar "Ciano" Dumo: The Nest of Social Realism
Cesar Dumo is a local artist from Bauang, La Union who promotes environment preservation through an art gallery and café. Ciano's artworks feature the environment and revolve around the environmental abuse rampant today. He uses his talent to tell people that Mother Nature has long been misused and that we should take steps to heal and help it recover.
Valen Valero: The Art Code
Valen Valero is an artist who makes paintings with writings, numbers, letters and codes, and scriptures using vintage electric meters. This is not surprising as her family manages the La Union Electric Company, which serves the towns of San Juan and Bauang, La Union. The young artist thus grew up with an encompassing awareness of the presence and value of electricity. Valero's works today are more abstract, up-close and contain writings, numbers, letters, codes and bold colors of paint that look like a map destination. In 2014, she introduced her metal sculptures, which transformed discarded meters, scrap metals and bolts into functional art.
Ric Ico: Neo-Cubism with a Touch of Realism
Ric Ico is an architect by profession and an artist at heart. Based in Bauang, La Union, he explores different art techniques from pointillism, abstraction, and cubism. Working with neo-cubism with a touch of realism is his forte. As a cubist, Ico emphasizes the two dimensionalities of a canvas. Some of his works include The Fishes, The Three Sisters, and The Door.
"My City, My SM, My Art" is a joint project of SM, the Metropolitan Museum of Manila, Shell, Philippine Star, with support from the National Commission for Culture and the Arts, Center Stage Productions and Finale Art File. The Provincial Government of La Union (PGLU) headed by Gov. Francisco Emmanuel "Pacoy" R. Ortega III remains steadfast in its commitment to support all the activities of AGLaUn, and other culture and arts groups to further develop and promote culture, arts and tourism in the province.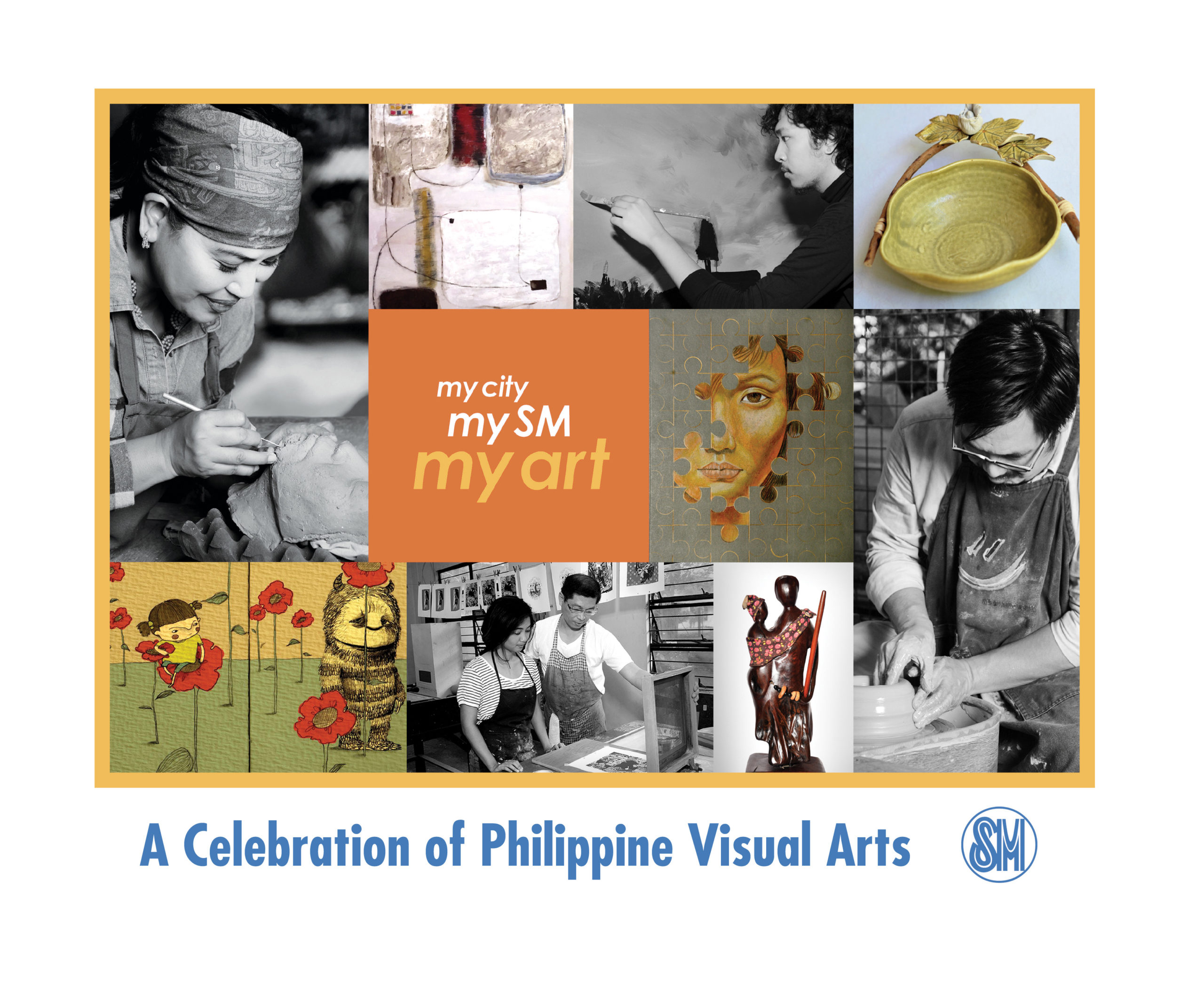 Recent Posts
Following the acceptance of the Province of La Union of the first batch of Moderna Vaccine comprised of 100 vials …