#𝘁𝗮𝘁𝗮𝗸𝗟𝗨𝗰𝗮𝗹 𝗣𝗿𝗼𝗱𝘂𝗰𝘁𝘀 𝗧𝗮𝗸𝗲 𝗦𝘁𝗮𝗴𝗲 𝗶𝗻 𝗔𝗴𝗿𝗶-𝗕𝗮𝘇𝗮𝗮𝗿; 𝗠𝗼𝗿𝗲 𝗠𝗮𝗿𝗸𝗲𝘁 𝗢𝗽𝗽𝗼𝗿𝘁𝘂𝗻𝗶𝘁𝗶𝗲𝘀 𝗘𝘆𝗲𝘀 𝘁𝗼 𝗘𝘃𝗼𝗹𝘃𝗲
By: John Elysar C. Martin, PIO | Photos By: Sonny Buenaventura and Wendell B. Tangalin, PIO | Date: September 23, 2022
---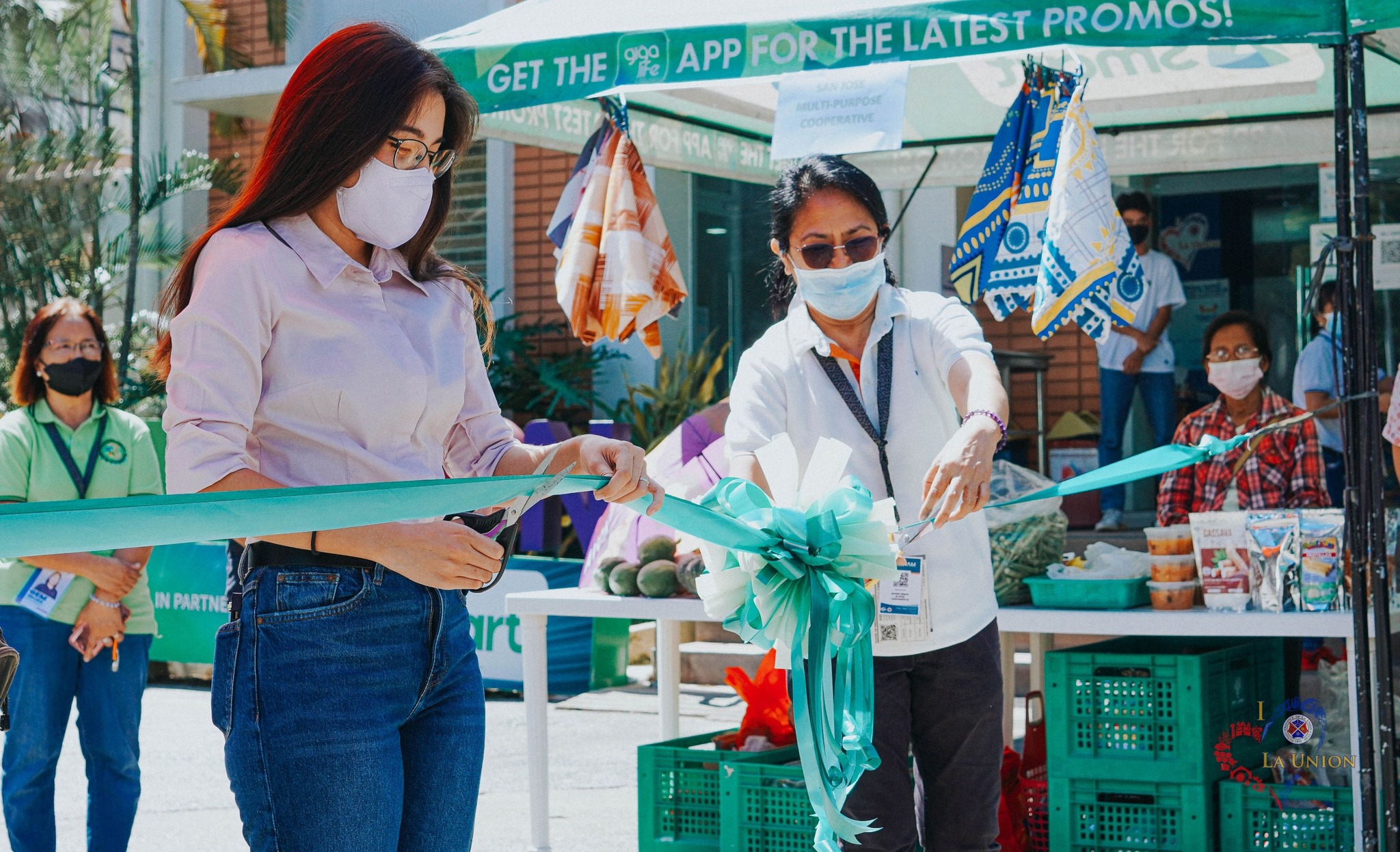 Empowering Agripreneurs and Micro Small Medium Enterprises (MSME) through expanding the market of their products, the Provincial Government of La Union hosted the Market Matching and Agri-Bazaar which kicked-off on September 23, 2022 at the La Union Pasalubong Center, Mabanag Hall, City of San Fernando, La Union generating a total sales of P41, 145.00 pesos.
The two-day activity, through the joint efforts of the Office of the Provincial Agriculturist (OPAg) and Local Economic Enterprise and Investment Promotions Unit (LEEIPU) in collaboration with the Department of Agriculture-Regional Field Office 1, showcased a wide variety of agricultural products of the local farmers in the Province which was participated in by 14 Farmers and Fisherfolk cooperatives and associations. Among the agri-fishery products sold were locally-produced vinegar; fresh vegetables and seafoods; cassava chips; mungbean; rabbit meat; seaweed chips and noodles; carabaos' milk/yoghurt and many more.
The said event provides an avenue to promote #tatakLUcal products and build strong networks for a wider market while developing economic opportunities that will help Agripreneurs increase their profit.
The Provincial Government of La Union recognizes the important role and contribution of farmers and fisherfolks in their effort in boosting the economy of the Province while promoting #LaUnionPROBINSYAnihan at the same time through providing opportunities and support to them that spur growth and development in the agricultural sector which is essential in attaining the vision of La Union to become the Heart of Agri-Tourism in Northern Luzon by 2025.
Related Photos:
Recent Posts
Following the acceptance of the Province of La Union of the first batch of Moderna Vaccine comprised of 100 vials …