𝗣𝗚𝗟𝗨 𝘁𝘂𝗿𝗻𝘀 𝗼𝘃𝗲𝗿 𝘃𝗲𝗵𝗶𝗰𝗹𝗲 𝘁𝗼 𝗖𝗶𝘁𝘆 𝗼𝗳 𝗦𝗮𝗻 𝗙𝗲𝗿𝗻𝗮𝗻𝗱𝗼, 𝗲𝗻𝗷𝗼𝗶𝗻𝘀 𝘁𝗵𝗲𝗺 𝗶𝗻 #𝗟𝗮𝗨𝗻𝗶𝗼𝗻𝗣𝗥𝗢𝗕𝗜𝗡𝗦𝗬𝗔𝗻𝗶𝗵𝗮𝗻
By: Diana E. Jutba, GPC - PG-ENRO | Photos By: Sonny Buenaventura, PIO | Date: August 2, 2022
---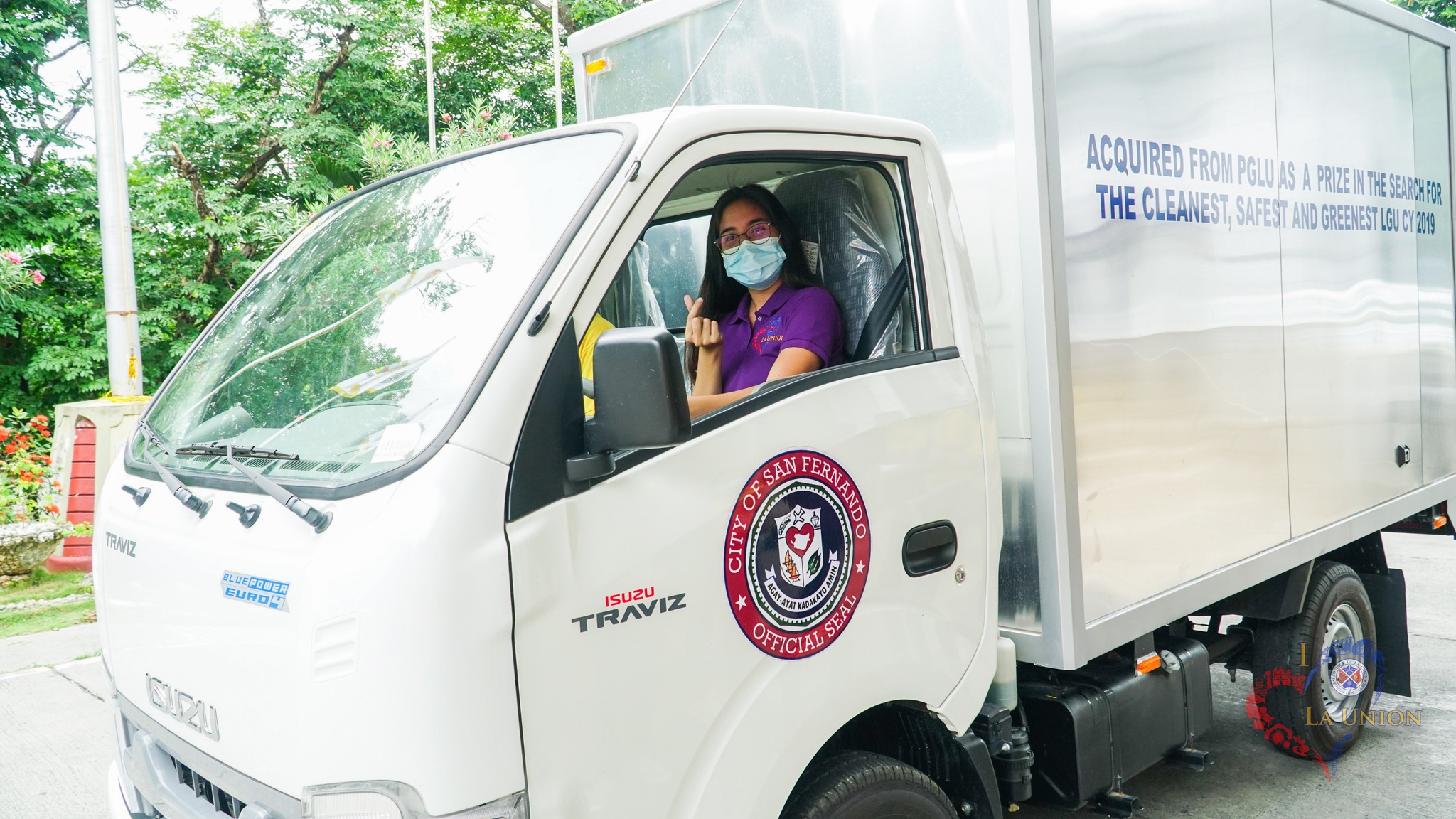 The Provincial Government of La Union (PGLU) and City Government of San Fernando have affirmed their dynamic partnership in maintaining a clean, safe and green environment for the kaprobinsiaan living in the heart of the province after Governor Raphaelle Veronica "Rafy" Ortega-David personally turned over to the City Environment and Natural Resources Office (CENRO) one unit of hazardous waste hauling vehicle on August 2, 2022.
The City Government acquired the said vehicle as their reward during the Search for the Cleanest, Safest and Greenest Local Government Unit (CSG LGU) in 2019. The Search for CSG LGU in the Province of La Union aims not just to institutionalize a system of providing recognition to the cleanest LGUs in the province, but also to mobilize all sectors of the society in transforming and helping their respective communities into clean, safe, and green environments.
Gov. Rafy congratulated the City Government and CENRO for the new vehicle which will be useful in collecting hazardous wastes in the City of San Fernando. She also enjoined them to support #LaUnionPROBINSYAnihan as the province continues to progress along with its people.
The PGLU continues to forge stronger ties with the City Government of San Fernando and all its component LGUs in sustaining cleanliness and orderliness in the province while working together in solidarity in building a Stronger La Union, a province worth living in.
Related Photos:
Recent Posts
Following the acceptance of the Province of La Union of the first batch of Moderna Vaccine comprised of 100 vials …