𝗣𝗚𝗟𝗨 𝗛𝗔𝗜𝗟𝗦 𝗧𝗘𝗡 𝗢𝗨𝗧𝗦𝗧𝗔𝗡𝗗𝗜𝗡𝗚 𝗣𝗢𝗟𝗜𝗖𝗘 𝗢𝗙𝗙𝗜𝗖𝗘𝗥𝗦 𝗢𝗙 𝗧𝗛𝗘 𝗬𝗘𝗔𝗥
By: Jiroh Joy D. Marbella, GPC-SP | Photos By: Leonel Eric Lim, SP | Date: September 22, 2022
---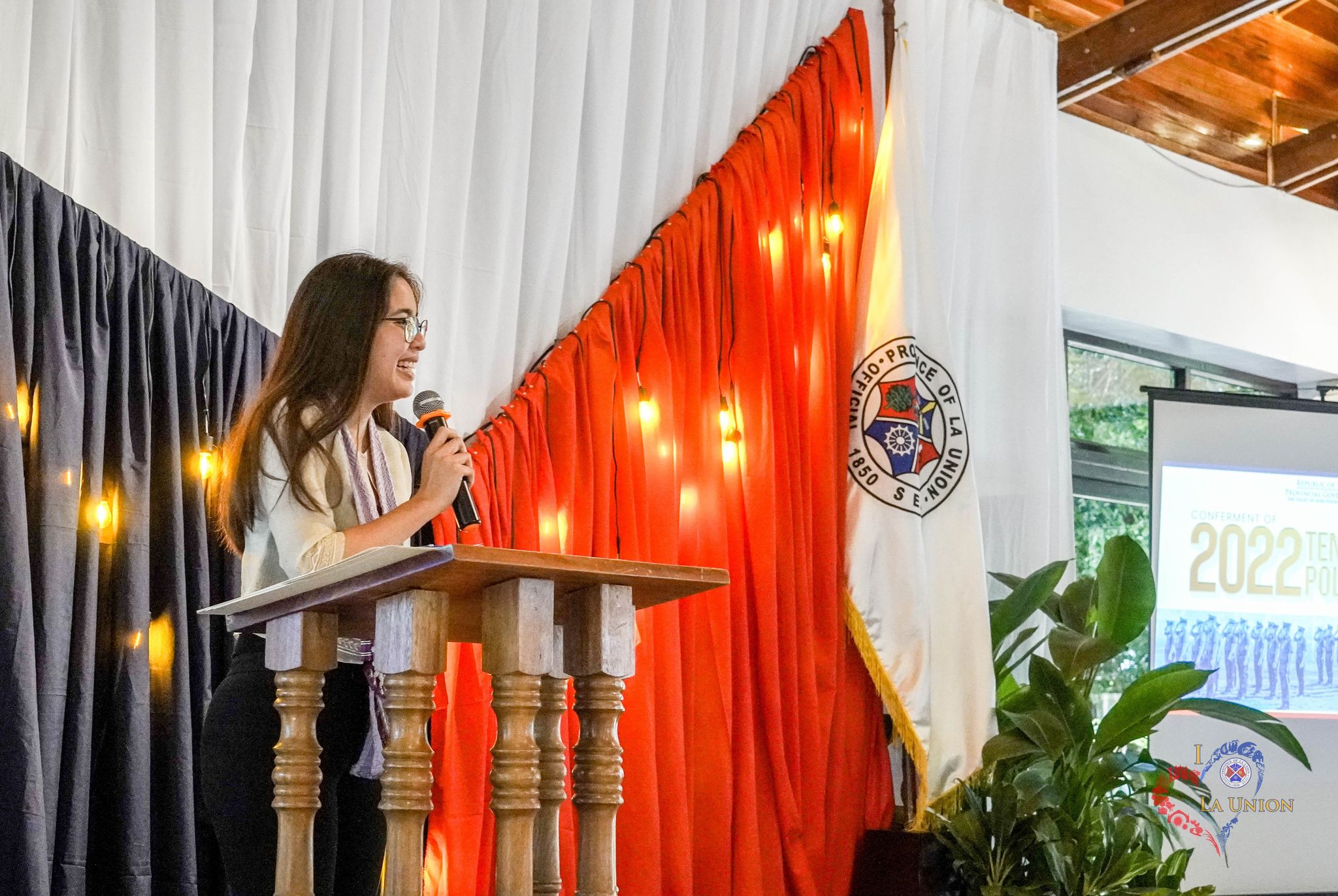 The Provincial Government of La Union hailed the Ten Outstanding Police Officers of the Province of La Union (TOPLU) during the awarding ceremony on September 22, 2022 at Vista La Vita, Brgy. San Vicente, City of San Fernando, La Union.
The 2022 Ten Outstanding Police Officers of La Union include PLTCOL ALEJANDRO C. PAGAR JR., for the Administrative Management Category; PLTCOL Rafael D. Lero, under the Operational Management Category; PLTCOL Joffrey M. Todeño, under the Special Operations Category; PMAJ Marlon S. Padamada, under the Intelligence Category; PLT Precy M. Tangalin, under the Human Resource Development Category; PLT Jhanice C. Dalaodao, under the Investigation Category; PCPT Emma Ruth S. Estrada under the Police Community Relations Category; PMSG Marilyn C. Obidoza also under the Investigation Category; PSSG Cherry Anne D. Olaviano, under Police Relations category; and PSSG Karen A. Borbe, for the Women and Children Protection category.
The aforementioned award, created through Provincial Ordinance No. 025-2012 and amended by Provincial Ordinance No. 119-2017, recognizes the dedication, selfless service and commitment of the police officers for maintaining peace and order which exemplify the #Probinsyanihan spirit in the Province of La Union. It was also created to serve as an inspiration for the men and women in the police force to continue to excel in their profession with honesty and integrity.
This year's award was approved and confirmed through Sangguniang Panlalawigan Resolution No. 1208-2022 authored by Hon. Gerard G. Ostrea, Chairperson of the SP Committee on Peace and Order and Public Safety. This is also the first awarding ceremony after 2 years since the search was suspended in 2020 and 2021 due to the outbreak of the Covid-19 pandemic.
Each awardee was given a plaque, token, a copy of the resolution and P10,000 cash incentive.
Related Photos:
Recent Posts
Following the acceptance of the Province of La Union of the first batch of Moderna Vaccine comprised of 100 vials …