𝗣𝗚𝗟𝗨 𝗘𝗺𝗽𝗼𝘄𝗲𝗿𝘀 𝗖𝗵𝗶𝗹𝗱𝗿𝗲𝗻 𝗼𝗳 𝗟𝗮 𝗨𝗻𝗶𝗼𝗻 𝗮𝘀 𝗣𝗿𝗼𝘁𝗲𝗰𝘁𝗼𝗿𝘀 𝗼𝗳 𝗘𝗻𝘃𝗶𝗿𝗼𝗻𝗺𝗲𝗻𝘁
By: Aubrey G. Medrano, GPC, PG-ENRO | Photos By: PG-ENRO | Date: January 16, 2023
---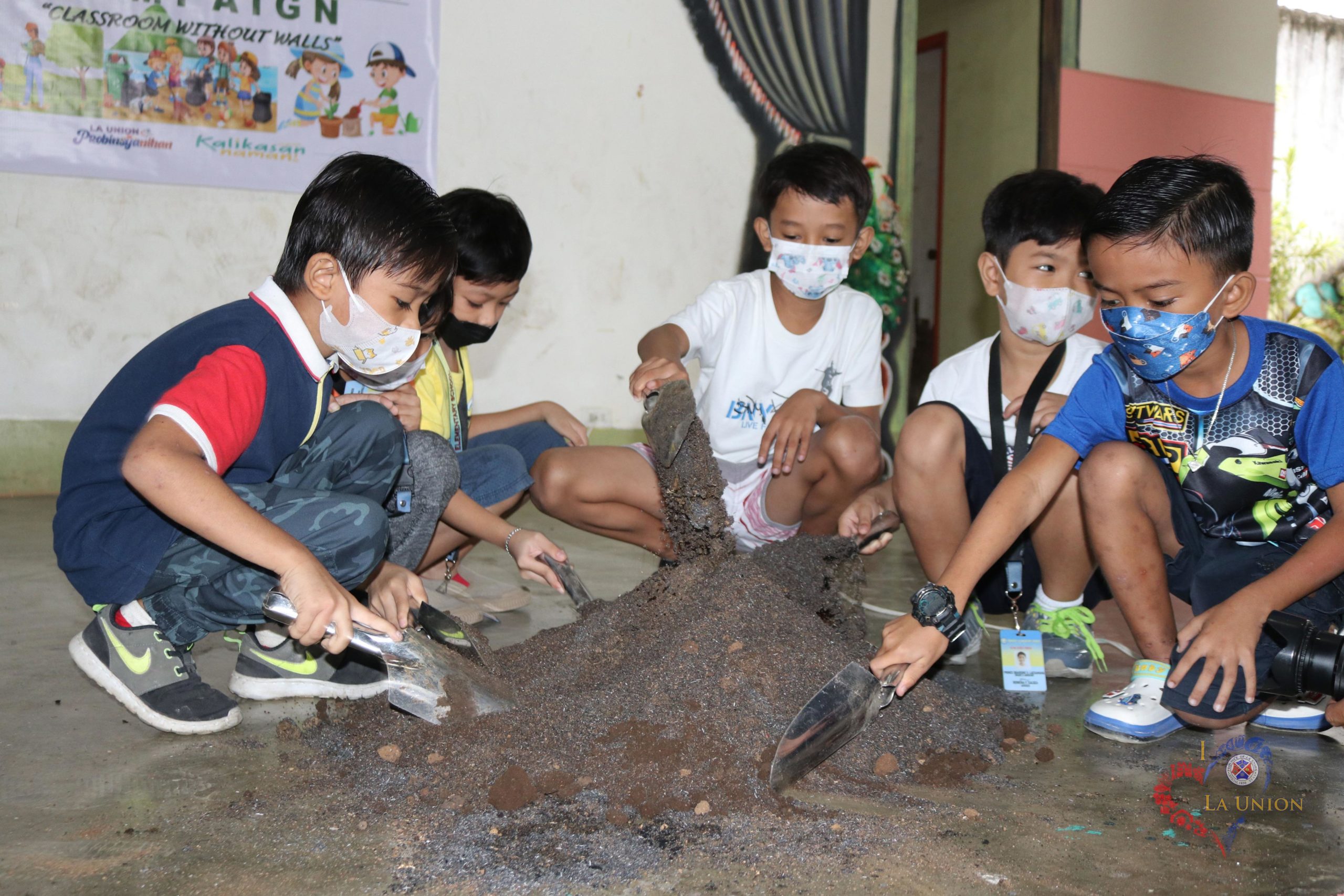 One can never be too young to be an Eco-Warrior and Environmental Protector. That is what the learners from Canaoay Elementary School in San Fernando City, La Union had proven as they become the first school in the province to take part in the Green Education Project initiated by the Provincial Government of La Union (PGLU).
Aimed to educate young learners on the importance of nature and environment, the PGLU through the Provincial Government-Environment and Natural Resources Office (PG-ENRO), in partnership with the Sangguniang Panlalawigan and Office of the Provincial Agriculturist, launched a Green Education Project dubbed as "Classroom without Walls" which encourages schools in La Union to include enjoyable environment-related co-curricular activities to their learners in order for them to create a culture and a strong foundation of environmentalism among themselves.
Through hands-on and real nature experiences, learners tend to be more connected to the environment as they learn about coastal and forest biodiversity, and climate change. Further, modules and activities included in the Classroom without Walls were design to support agri and ecotourism development program particularly the ridge to reef ecosystems.
It also provides a venue for young leaders to express their thoughts and concerns about the environment through gardening, coastal clean-up, marine and forest lectures and outdoor activities like eco-tour and trekking that will definitely encourage them to take responsibility on protecting the natural environment and to develop environmental awareness even at their young age.
Gov. Raphaelle Veronica "Rafy" Ortega-David fully supports the said Green Education Project as it allows young kaprobinsiaan be part of her call for #LaUnionPROBINSYAnihan and #KalikasanNaman campaign of the PGLU. The PGLU likewise looks forward for more schools in La Union to partake in Classroom without Walls and help achieve a more sustainable environment as the province walks closer in becoming the heart of Agri-Tourism in Northern Luzon by 2025.
Related Photos:

Recent Posts
Following the acceptance of the Province of La Union of the first batch of Moderna Vaccine comprised of 100 vials …