𝗣𝗚𝗟𝗨 𝗘𝗺𝗽𝗼𝘄𝗲𝗿𝘀 𝗔𝗴𝗿𝗶-𝗙𝗶𝘀𝗵𝗲𝗿𝘆 𝗦𝘁𝗮𝗸𝗲𝗵𝗼𝗹𝗱𝗲𝗿𝘀; 𝗟𝗮 𝗨𝗻𝗶𝗼𝗻 𝗔𝗴𝗿𝗶𝗰𝘂𝗹𝘁𝘂𝗿𝗲 𝗮𝗻𝗱 𝗙𝗶𝘀𝗵𝗲𝗿𝘆 𝗠𝗼𝗱𝗲𝗿𝗻𝗶𝘇𝗮𝘁𝗶𝗼𝗻 𝗣𝗹𝗮𝗻 𝗶𝗻 𝘁𝗵𝗲 𝘄𝗼𝗿𝗸𝘀
By: Vanessa C. Badua, GPC-OPAg | Photos By: Sonny Buenaventura, PIO | Date: January 10, 2023
---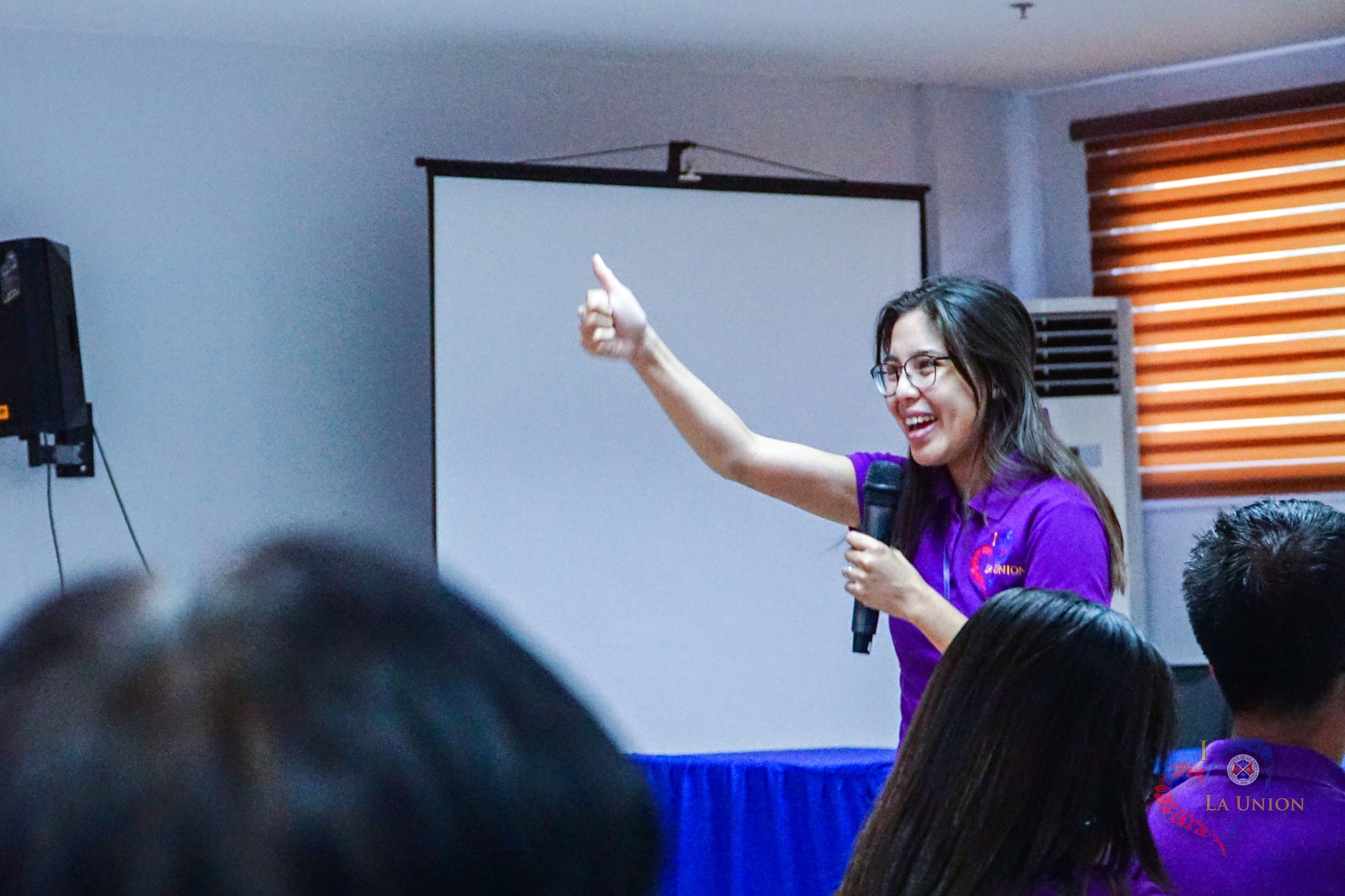 One of the ongoing activities of the Provincial Government of La Union- Office of the Provincial Agriculturist is the preparation of the La Union Agriculture and Fishery Modernization Plan (LUAFMP) 2023-2028. In line with this, the Office of the Provincial Agriculturist conducted the Consultation Workshop and Direction-setting with Stakeholders in the Agriculture and Fishery Sector in the province on January 10, 2023, at PDRRMO Building, Sevilla, City of San Fernando, La Union.
Provincial Governor Raphaelle Veronica "Rafy" Ortega-David attended the said event along with more than 68 stakeholders from the agri-fishery sectors in the province. Gov. Rafy emphasized the continuation of strengthening the agriculture and fishery sectors in pursuance of the province's vision, for La Union to be the Heart of Agri-Tourism in Northern Luzon by 2025.
The activity served as an instrument to capacitate the stakeholders in order to uplift the sector of agriculture. The workshop intended to identify the challenges and constraints in the commodity in which they are engaged; identify opportunities along the value chain; identify possible interventions needed; and formulate proposed agriculture and fisheries programs and projects based on the identified interventions.
During the workshop, participants actively cooperated as they all exerted their effort in learning through the opportunity given by the Provincial Government of La Union (PGLU). They were grouped into five to ensure that all sectors were covered: group one focused on Rice, the second group covered Corn, the third group concentrated on the fishery sector, the fourth group on High-Value Crops, and the last group on the livestock sector. The inputs gathered will be used to improve the said plan and ensure the generation of relevant and reliable statistics for development planning.
These actions and initiatives are in line with the aim of PGLU which is to empower the agri-fishery sectors and all farmers and fisherfolks in the province. With this, PGLU continues to encourage all Kaprobinsiaan to unite and heed the call for #LaUnionPROBINSYAnihan as La Union embodies its mission of being the catalyst for sustainable and inclusive development that improves the quality of life of the people.
Related Photos:

Recent Posts
Following the acceptance of the Province of La Union of the first batch of Moderna Vaccine comprised of 100 vials …