𝗣𝗚𝗟𝗨 𝗘𝗡𝗔𝗕𝗟𝗘𝗦 𝗖𝗦𝗢 𝗔𝗦 𝗣𝗔𝗥𝗧𝗡𝗘𝗥𝗦 𝗜𝗡 𝗔𝗖𝗛𝗜𝗘𝗩𝗜𝗡𝗚 𝗘𝗙𝗙𝗜𝗖𝗜𝗘𝗡𝗧 𝗚𝗢𝗩𝗘𝗥𝗡𝗔𝗡𝗖𝗘; 𝗚𝗢𝗩 𝗥𝗔𝗙𝗬 𝗩𝗢𝗪𝗦 𝗙𝗜𝗡𝗔𝗡𝗖𝗜𝗔𝗟 𝗠𝗔𝗧𝗖𝗛𝗜𝗡𝗚 𝗧𝗢 𝗔𝗖𝗖𝗥𝗘𝗗𝗜𝗧𝗘𝗗 𝗖𝗦𝗢𝘀
By: Shairalene B. Guerrero, PIO | Photos By: Sonny Buenaventura, PIO | Date: August 5, 2022
---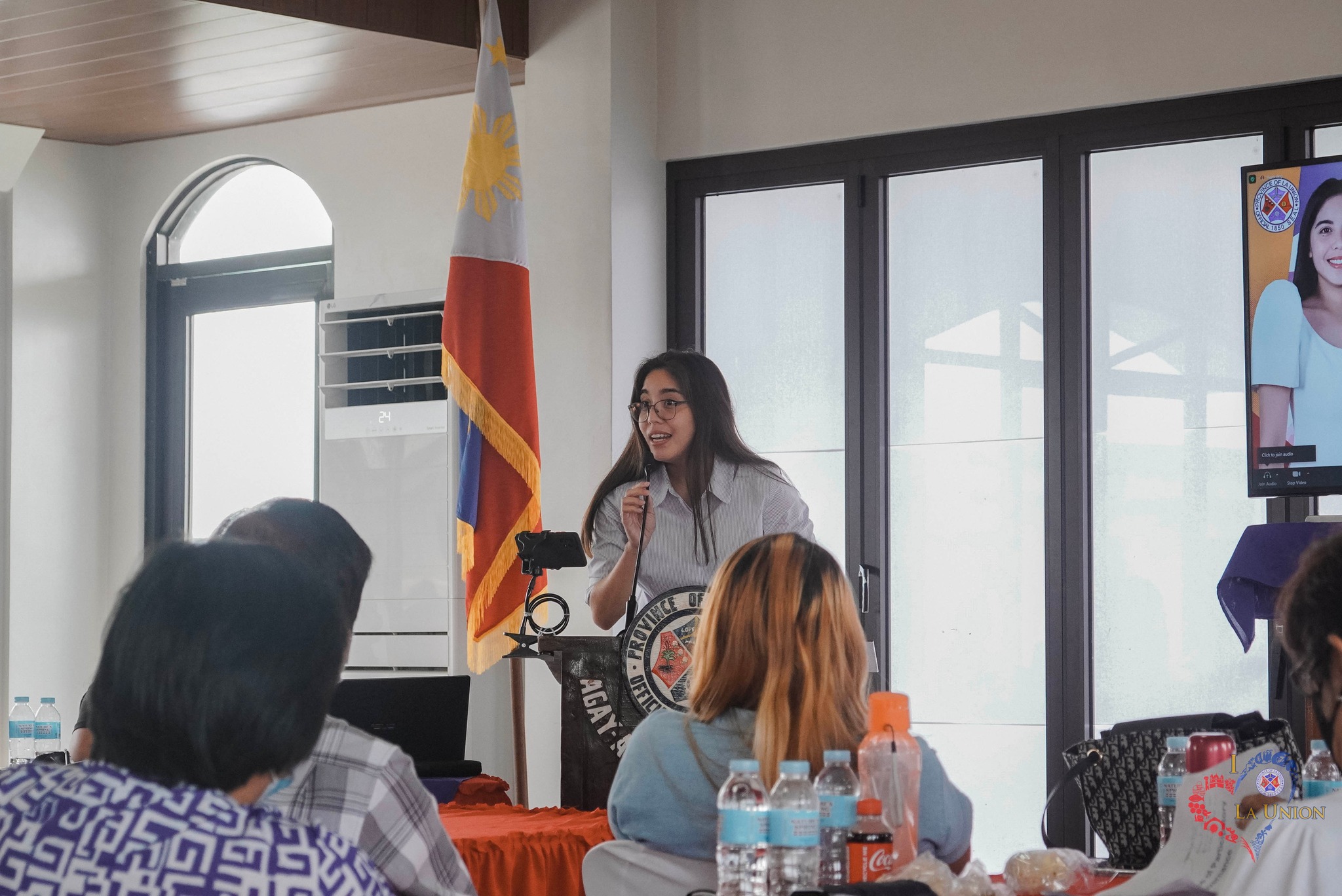 In pursuit of #LaUnionPROBINSYAnihan and further support more
citizen- engagement in local planning and development, the Provincial Government of La Union (PGLU), headed by Gov. Rafy Ortega-David, continues to enable Civic Society Organizations (CSOs) as catalysts for social and economic progress through a CSO conference held on August 5, 2022, at the Sangguniang Panlalawigan Sea View Hall, City of San Fernando, La Union.
The conference provides an avenue for the CSOs to know their significant role in the pursuit of development and good governance. In addition, PGLU provides guidelines on the accreditation of CSOs and formulation of a local CSO network.
Meanwhile, Gov. Rafy Ortega-David vowed financial matching to accredited CSOs for them to be able to recover from the emerging crisis.
The PGLU continues to extend #LaUnionPROBINSYAnihan with the CSOs, including Non-Government Organizations and other stakeholders, as they are one of the key partners in helping the local government units to improve their delivery of essential public service to the Kaprobinsiaan. More so, strengthening partnerships shall provide a revitalizing thrust to the government's efforts to contribute to the realization of people-centered governance towards a #StrongerLaUnion, a province worth living in.
Related Photos:
Recent Posts
Following the acceptance of the Province of La Union of the first batch of Moderna Vaccine comprised of 100 vials …