𝗣𝗚𝗟𝗨'𝘀 𝗣𝗖𝗦𝗔 𝗖𝗲𝗹𝗲𝗯𝗿𝗮𝘁𝗶𝗼𝗻 𝗖𝗼𝗻𝘁𝗶𝗻𝘂𝗲𝘀; 𝗘𝗺𝗽𝗹𝗼𝘆𝗲𝗲𝘀 𝗲𝗻𝗷𝗼𝘆 𝗙𝗿𝗲𝗲 𝗦𝗲𝗿𝘃𝗶𝗰𝗲𝘀, 𝗖𝗼𝗻𝗳𝗶𝗱𝗲𝗻𝗰𝗲 𝘁𝗼 𝗯𝗲 𝗽𝗮𝗿𝘁 𝗼𝗳 𝗟𝗮 𝗨𝗻𝗶𝗼𝗻 𝗣𝗥𝗢𝗕𝗜𝗡𝗦𝗬𝗔𝗻𝗶𝗵𝗮𝗻 𝗿𝗶𝘀𝗲𝘀
By: Geraldine B. Salazar-Lucero, PIO | Photos By: Edmar Bacani, PIO | Date: September 23, 2022
---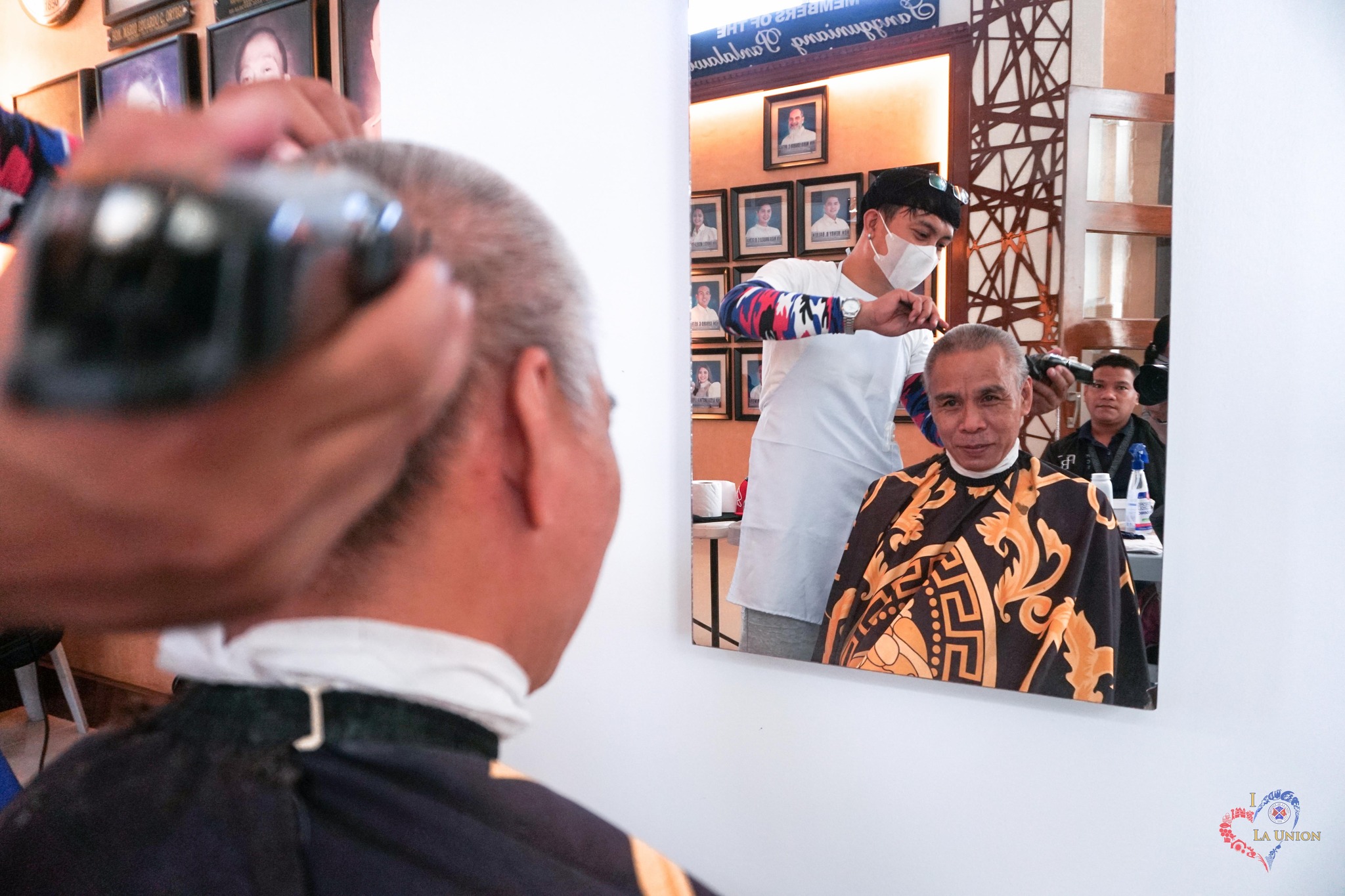 As a manifestation of the Provincial Government of La Union's (PGLU) love and appreciation for the employees' collective efforts and to validate their contributions in La Union's fast recovery from the effects of the pandemic, a one-day free relaxation and wellness activity for PGLU employees and officials was conducted on September 23, 2022 at the Provincial Capitol Grounds City of San Fernando, La Union.
Dubbed as PGLU Bayanihan, the activity is in line with Linggo ng Malasakit which is part of the PGLU's month-long Philippine Civil Service Anniversary celebration.
The employees were able to enjoy medical, dental and legal consultation and services. Some availed of relaxation services and participated in yoga and meditation exercises. Furparent employees also brought their furbabies for pampering, grooming and vaccination. Seeds and seedlings were also distributed to all who availed of the services.
Most female employees also availed pap smear and breast cancer screening. These services for female PGLU employees were especially organized as part of Gov. Raphaelle Veronica "Rafy" Ortega-David's agenda for women empowerment, health and wellness.
Grateful for the one-day free services and relaxation, the PGLU employees did not just feel loved and appreciated but were also boosted with confidence as they carry out their tasks and responsibilities in public service.
As part of Gov. Rafy's P.U.S.O. Agenda, the PGLU continues to champion People-centered and Driven Governance which seeks to elevate its Organizational Performance, hence opportunities and activities such as PGLU Bayanihan are vital in engaging employees to be part of La Union PROBINSYAnihan as the province continues to move towards being the Heart of Agri-Tourism in Northern Luzon by 2025.
Related Photos:
Recent Posts
Following the acceptance of the Province of La Union of the first batch of Moderna Vaccine comprised of 100 vials …