𝗟𝗼𝗰𝗮𝗹 𝗧𝗮𝗹𝗲𝗻𝘁𝘀, 𝗣𝗲𝗿𝗳𝗼𝗿𝗺𝗮𝗻𝗰𝗲𝘀 𝗦𝗵𝗶𝗻𝗲 𝗶𝗻 𝗘𝗟𝗬𝗨 𝗥𝗼𝗰𝗸𝘇
By: John Elysar C. Martin, PIO | Photos By: Provincial Information Office | Date: March 4, 2023
---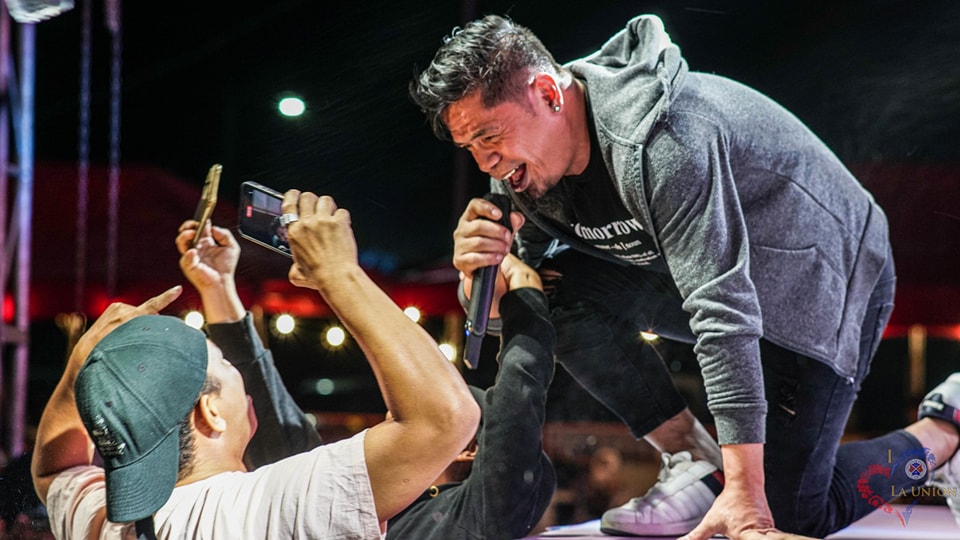 Local talents in La Union took the center stage as seven local bands competed in the ELYU Rockz Battle of the Bands at Poro Point, Baywalk, City of San Fernando, La Union on March 4, 2023.
Local bands such as Sonic Band, Sagrado Band, Scanners Band, Modern Exodus, Sugar Factory Band, Pit Mallow Band and Jammers Band participated in the competition as they heated up the stage while showing off their electrifying performances and powerful vocals.
Filling the night with loud cheers, dance and enjoyable music, Kaprobinsiaan spectators warmly welcomed band performers Anya Aya, Purple Hail, The Nexxus Band, and Repakol as they rocked the stage and hyped the audience while performing their classic hits.
During the awarding ceremony, the Sugar Factory Band garnered 3rd place while the Sagrado Band captivated the 2nd place. Jammers Band from Bacnotan, La Union was adjudged as the Grand Champion for this year's Battle of the Bands competition.
Jammers Band bagged the Best in Bassist and Drummer Award while Sagrado Band captured the Best Lead Vocalist and Local Band Award and the Crowd Favorite is Scanners Band.
Coinciding with the 173rd La Union Founding Anniversary, ELYU Rockz Battle of the Band aims to bring finest local bands on spotlight to recognize and support local music.
Related Photos:
Recent Posts
Following the acceptance of the Province of La Union of the first batch of Moderna Vaccine comprised of 100 vials …