𝗟𝗨 𝗶𝘀 𝗠𝗼𝗿𝗲 𝘁𝗵𝗮𝗻 𝗮 𝗦𝘂𝗿𝗳𝗶𝗻𝗴 𝗛𝗮𝘃𝗲𝗻: 𝗜𝗻𝗳𝗹𝘂𝗲𝗻𝗰𝗲𝗿𝘀, 𝗧𝗼𝘂𝗿 𝗢𝗽𝗲𝗿𝗮𝘁𝗼𝗿𝘀 𝗘𝘅𝗽𝗹𝗼𝗿𝗲 𝗟𝗨'𝘀 𝗙𝗿𝗲𝘀𝗵 𝗧𝗼𝘂𝗿𝗶𝘀𝘁 𝗗𝗲𝘀𝘁𝗶𝗻𝗮𝘁𝗶𝗼𝗻𝘀, 𝗔𝗰𝘁𝗶𝘃𝗶𝘁𝗶𝗲𝘀 𝗶𝗻 𝗙𝗔𝗠 𝗧𝗼𝘂𝗿
By: Angelica Maranan-Maglanoc, GPC-LUPTO | Photos By: Mico Salamanca, LUPTO | Date: September 22 to 24, 2022
---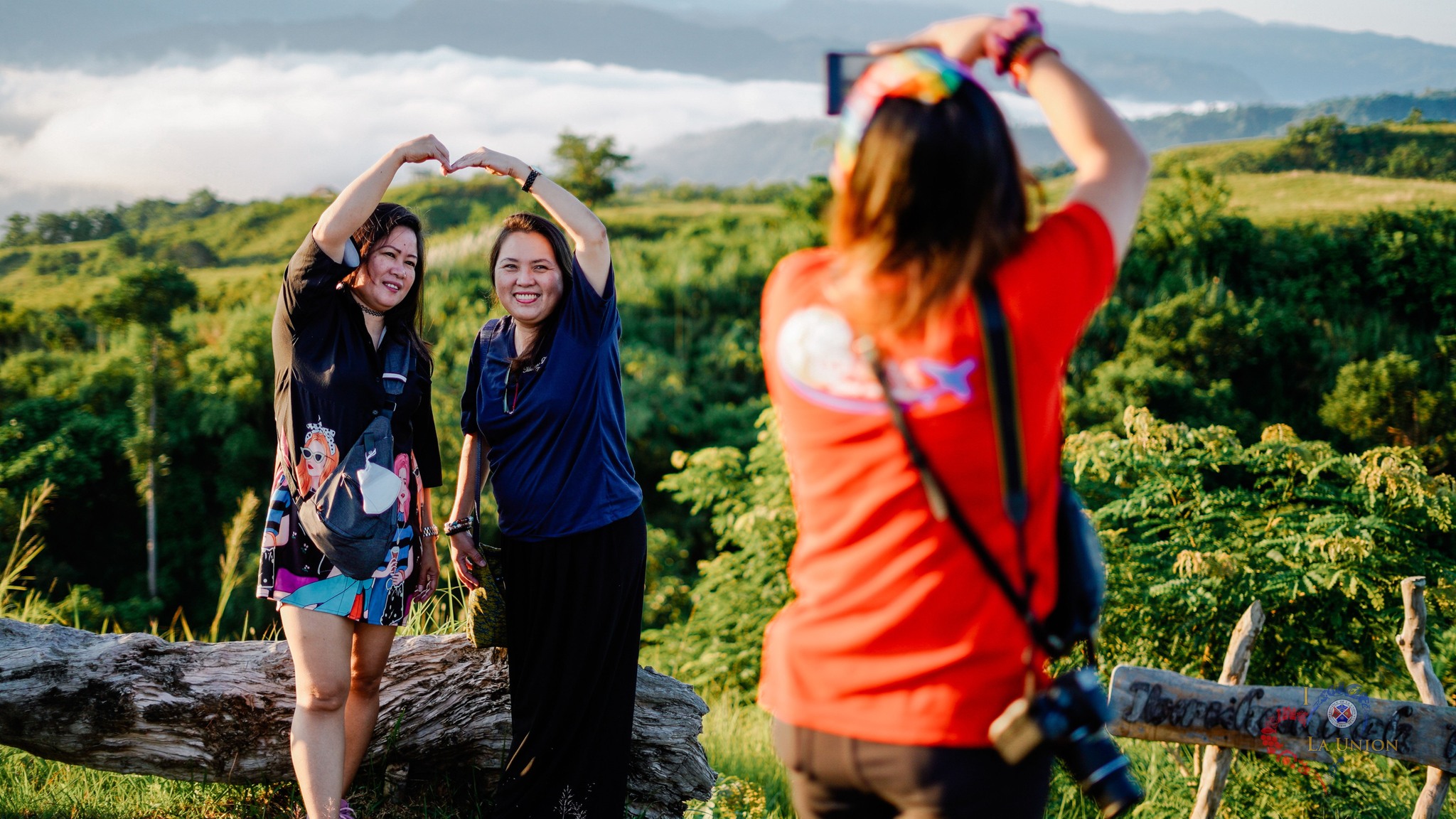 As the tourism industry continues to thrive, the Provincial Government of La Union through the La Union Provincial Tourism Office intensifies tourism promotions and marketing. One of the promotional activities of the province is the LOVE La Union "FAM Tour" or also known as the FAMILIARIZATION TOUR. This activity is intended to familiarize the attendees with the tourist destinations in La Union.
With this, Media, Travel Personalities, and Tour Operators from the National Capital Region and CALABARZON were invited to tour around La Union for an Appreciation and Familiarization Tour last September 22 to 24, 2022. DOT-accredited local tour guides together with the La Union Provincial Office made the guests experience the rebranded tour packages of the province.
Specifically, the tour was formally opened through a welcome dinner at Patio Balai Norte, San Juan, La Union which was attended by Mr. Arthur Cortez, Provincial Tourism Officer alongside tourism stakeholders and partners. Thereafter, the guests visited tourist attractions and establishments from north to south of La Union, Chan's Restaurant, Agoo Eco Park, Uvas Cafe, Grape Farm, Ciano Umok, San Juan, La Union, Top Allan, Sudipen, De Castro Loomweaving, Our Lady of Namacpacan Church, Baluarte Watchtower, Lola Mendings, Bato de Luna, Immuki Island, Red Clay Pottery, Mebuyan's Vessel, Surfcamp, Urbiztondo, Riverfarm Restaurant, Tangadan Falls and Hiraya Sunset Hill Restaurant & Cottages among others.
Guests were given a quick but worthwhile time in #eLyU to better understand, appreciate and be aware of its lifestyle, people, gastronomy, scenery and culture. Hence, it aims to make the participants LOVE La Union not only as a surfing haven, but a province worth living-in.
Indeed, when media personalities, influencers, content creators, and tour operators immerse with a destination first-hand, they can create more impactful information for their audience and clients. This is an intangible investment that is of benefit to the tourism industry as La Union moves towards the attainment of its vision to be the Heart of Agri-Tourism in Northern Luzon by 2025.
Related Photos:
Recent Posts
Following the acceptance of the Province of La Union of the first batch of Moderna Vaccine comprised of 100 vials …