𝗜𝗻𝗰𝗹𝘂𝘀𝗶𝘃𝗲, 𝗘𝗳𝗳𝗲𝗰𝘁𝗶𝘃𝗲 𝗮𝗻𝗱 𝗘𝗳𝗳𝗶𝗰𝗶𝗲𝗻𝘁 𝗖𝗼𝗺𝗽𝗿𝗲𝗵𝗲𝗻𝘀𝗶𝘃𝗲 𝗟𝗮𝗻𝗱 𝗨𝘀𝗲 𝗮𝗻𝗱 𝗛𝗼𝘂𝘀𝗶𝗻𝗴 𝗗𝗲𝘃𝗲𝗹𝗼𝗽𝗺𝗲𝗻𝘁 𝗣𝗿𝗶𝗼𝗿𝗶𝘁𝗶𝘇𝗲𝗱 𝘁𝗵𝗿𝗼𝘂𝗴𝗵 #𝗟𝗮𝗨𝗻𝗶𝗼𝗻𝗣𝗥𝗢𝗕𝗜𝗡𝗦𝗬𝗔𝗻𝗶𝗵𝗮𝗻
By: Office of the Provincial Planning and Development Coordinator | Photos By: OPPDC | Date: August 02, 2022
---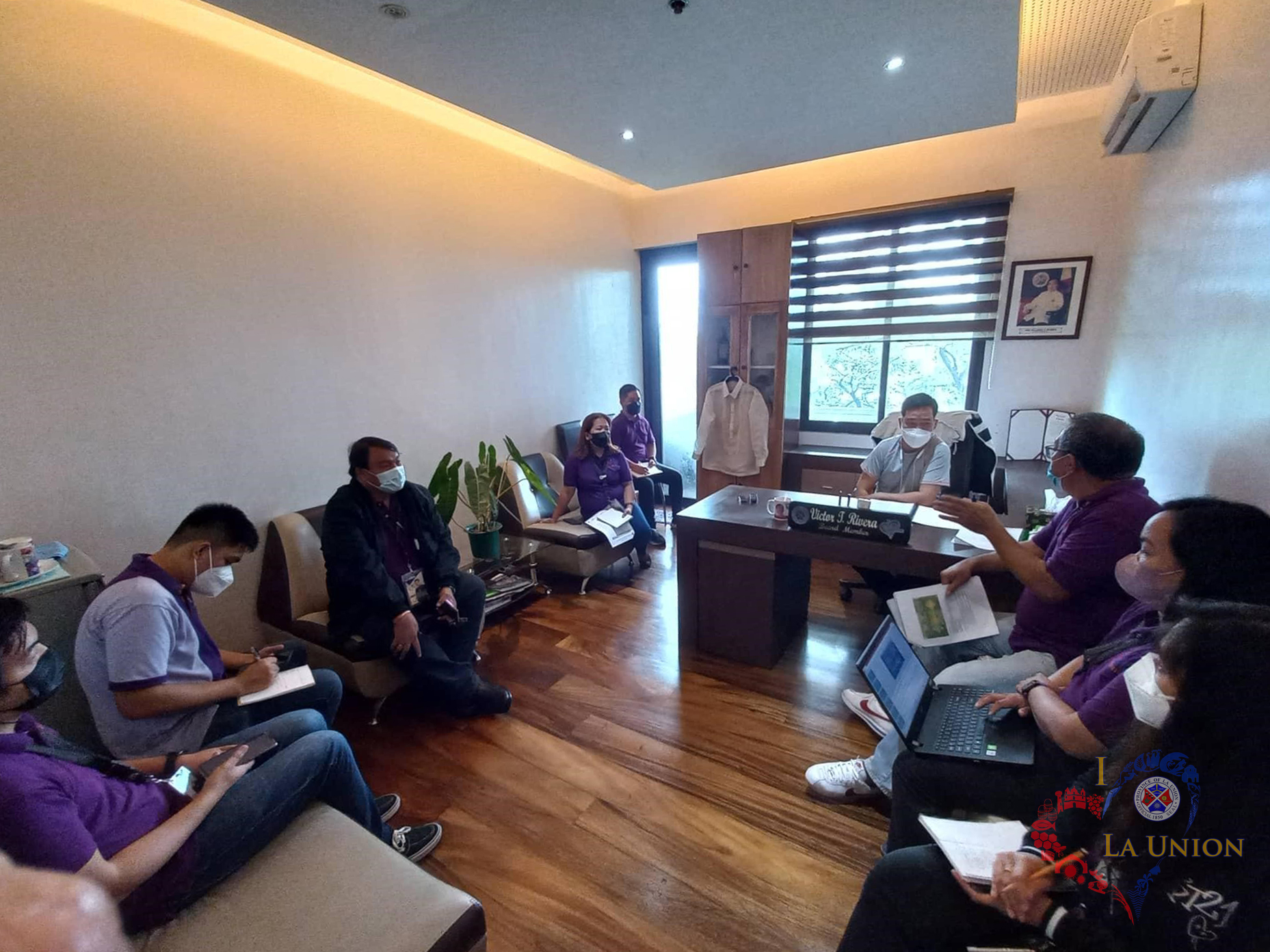 Geared towards a stronger, inclusive, effective and efficient Housing, Land Use and Relocations, the Office of the Provincial Planning and Development Coordinator (OPPDC) and Board Member Victor I. Rivera, Chairperson of the Committee on Housing, Land Use and Relocation (HLUR) of the Sangguniang Panlalawigan (SP), convened on August 02, 2022 to discuss the housing, land use and possible legislations and other related programs and services of the Province. During the said meeting, Assistant Provincial Planning and Development Coordinator Darius Leo A. Cargamento and Plans and Programs Unit Head EnP. Roshelle A. Mamaril discussed the various legal bases, existing ordinances and other issuances on the processing, review, and approval of Land Reclassification, Comprehensive Land Use Plans, and Zoning Ordinances. Also discussed are the legal mandate and functions of the Provincial Land Use Committee (PLUC) as the technical arm of the said committee.
Moreover, some of the HLUR related plans and programs of the province were tackled such as the proposed Orientation for the Local Government Units (LGUs) Planning and Development Coordinators and Sangguniang Bayan Committee Chair on Housing, Land Use and Relocation together with the different national government agencies concerned on the processes, functions, and new rulings to address the present challenges and difficulties in ensuring an inclusive, effective and comprehensive land use protection and management.
Further, recommendations were also discussed during the said meeting to ensure a better and harmonious partnership with the LGUs in attaining the vision of the province. The Provincial Government of La Union through PLUC will continue to forge ties for the sustainable protection, preservation, management and rational use of land resources as well as with the housing developments for the benefit of our constituents for a stronger #LaUnionProbinsyanihan.
Also present during the meeting were Engr. Arnulfo Cacho, Provincial Assessor, Ms. Marinette Aquino, and Mr. Steven Angelo of the OPPDC and Mr. Jiroh Joy Marabella, Ms. Karren Gil Balinag, Mr. Daryll Vincent Rivera and Ms. Daphne Eden Obaña of the SP.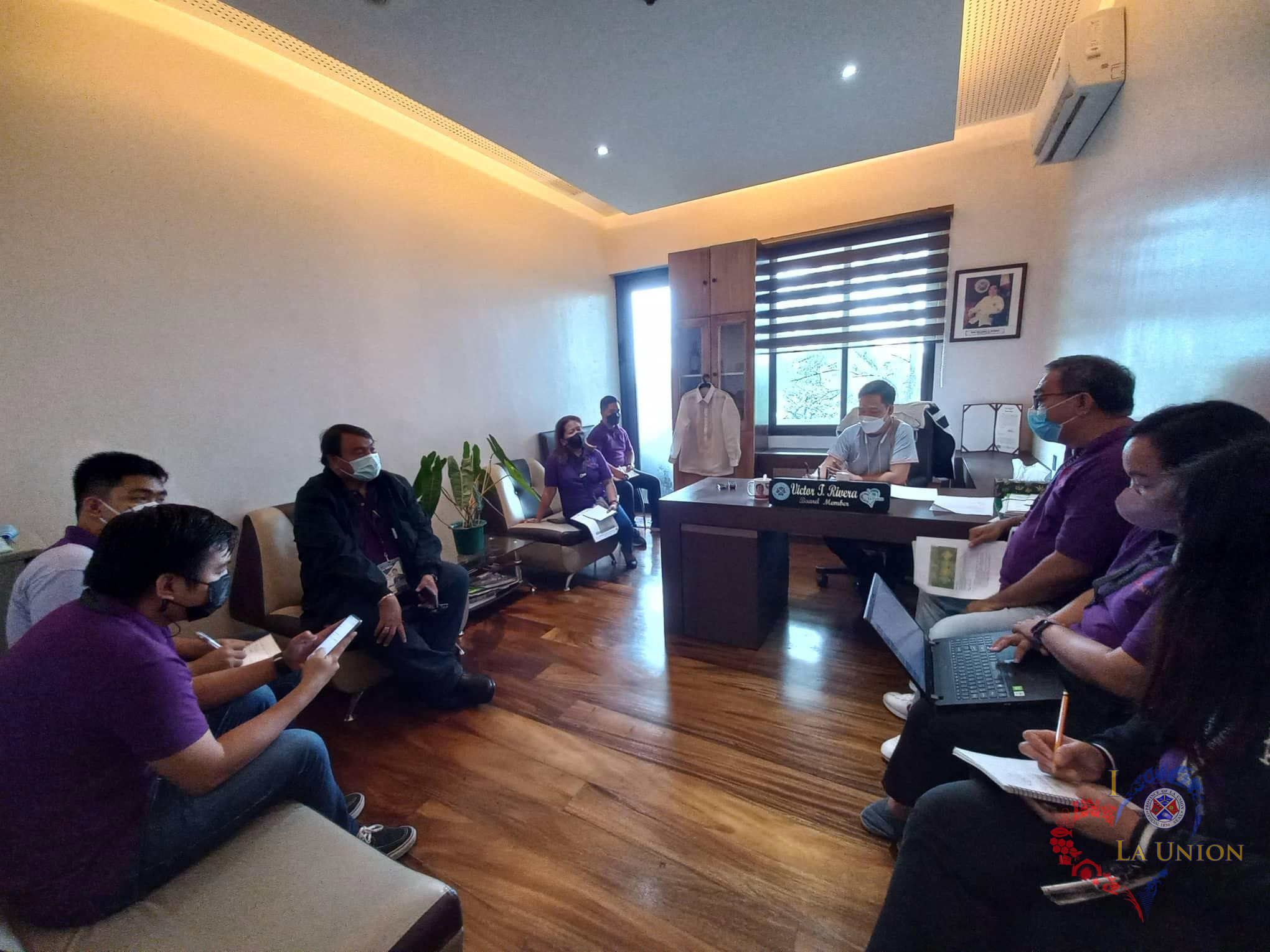 Recent Posts
Following the acceptance of the Province of La Union of the first batch of Moderna Vaccine comprised of 100 vials …