𝗚𝗼𝘃. 𝗥𝗮𝗳𝘆 𝗲𝗻𝘁𝗲𝗿𝘀 𝗠𝗢𝗔 𝗳𝗼𝗿 𝗘𝘅𝗽𝗮𝗻𝘀𝗶𝗼𝗻 𝗼𝗳 𝗟𝗨'𝘀 𝗔𝗴𝗿𝗶 𝗮𝗻𝗱 𝗙𝗶𝘀𝗵𝗲𝗿𝘆 𝗦𝗲𝗰𝘁𝗼𝗿
By: Vanessa C. Badua, GPC-OPAg | Photos By: Sonny Buenaventura, PIO | Date: January 9, 2023
---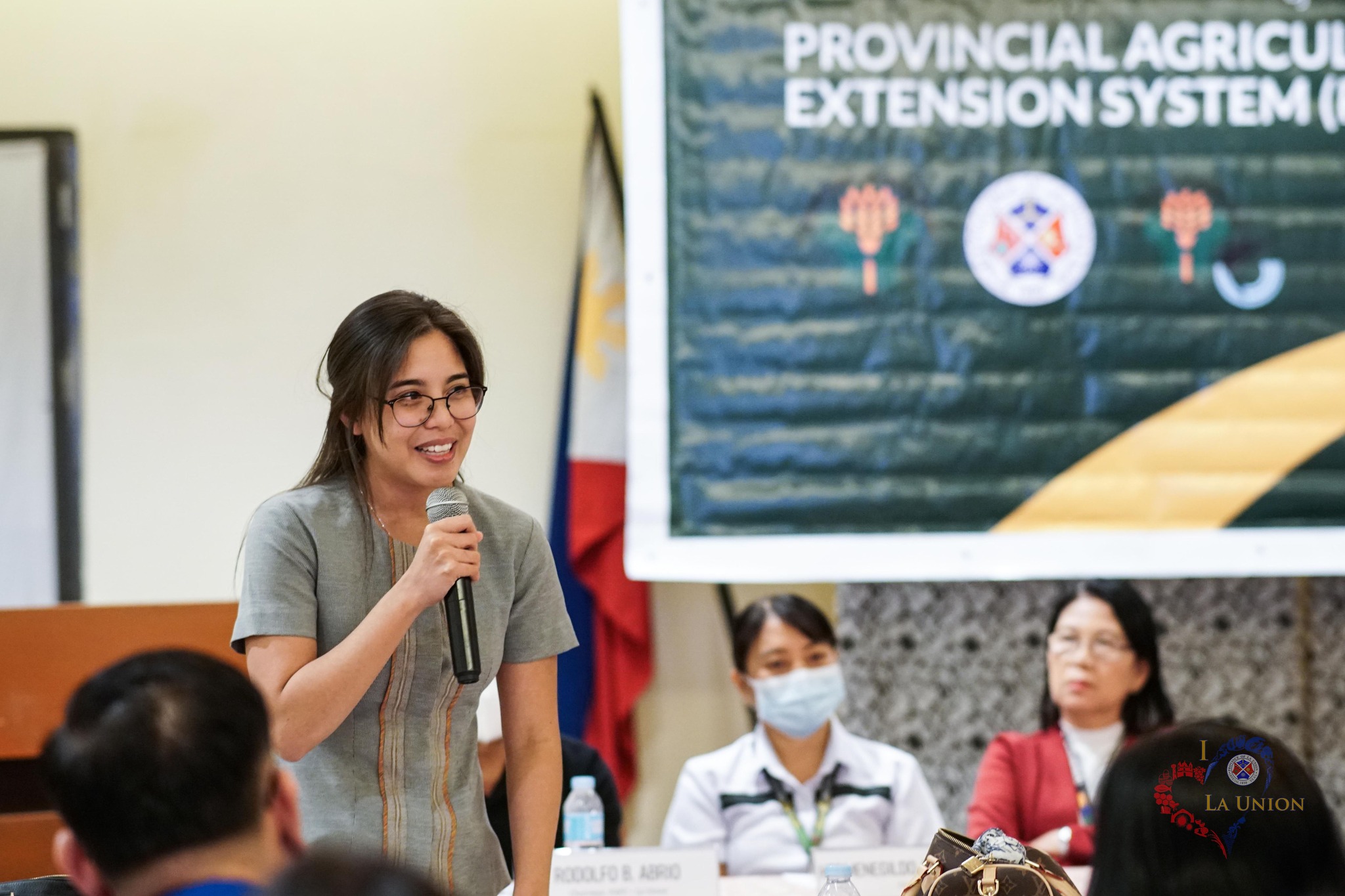 The implementation of the Provincial Agriculture and Fisheries Extension System (PAFES) in the province of La Union has officially kicked off with the signing of a Memorandum of Agreement (MOA) between the Provincial Government of La Union (PGLU) and the Department of Agriculture (DA) on January 9, 2023, at the Hotel Ariana, Paringao, Bauang, La Union.
The MOA signing between Governor Raphaelle Veronica "Rafy" Ortega-David and DA Director Annie Q. Bares, DVM signaled the start of agricultural interventions at the grassroots level while strengthening the collaboration between the DA and the local government units, the academe, and the private sector.
During the MOA signing, Gov. Rafy emphasizes that province of La Union will serve as an extension hub to further strengthen the agricultural plans and fishery programs for all our Kaprobinsiaan.
"We are given the opportunity to expand not only the agricultural sector itself but also to elevate the way of living of our Kaprobinsiaan, especially our dear farmers and fisherfolks. This is a huge step in achieving our vision and a monumental leap forward as we enter in the new year, 2023," Gov. Rafy said in her message during the MOA signing.
With the establishment of PAFES and the dynamic partnership of PGLU with different National Government Agencies and other partner institutions, the agriculture and fishery stakeholders in La Union are assured of better services as they become key players in the realization of PGLU's vision to be the Heart of Agri-Tourism in Northern Luzon by 2025.
Related Photos:

Recent Posts
Following the acceptance of the Province of La Union of the first batch of Moderna Vaccine comprised of 100 vials …