𝗚𝗼𝘃. 𝗥𝗮𝗳𝘆 𝗲𝗺𝗽𝗵𝗮𝘀𝗶𝘇𝗲𝗱 𝗣.𝗨.𝗦.𝗢. 𝗔𝗴𝗲𝗻𝗱𝗮 𝗮𝘀 𝗣𝗚𝗟𝗨 𝗴𝗲𝗮𝗿𝘀 𝘁𝗼𝘄𝗮𝗿𝗱𝘀 𝗜𝗻𝗰𝗹𝘂𝘀𝗶𝘃𝗲 𝗘𝘅𝗲𝗰𝘂𝘁𝗶𝘃𝗲-𝗟𝗲𝗴𝗶𝘀𝗹𝗮𝘁𝗶𝘃𝗲 𝗔𝗴𝗲𝗻𝗱𝗮
By: Office of the Provincial Planning and Development Coordinator | Photos By: Loren Obillo, OPPDC–OPS and Sonny Buenaventura, PIO | Date: September 20-21, 2022
---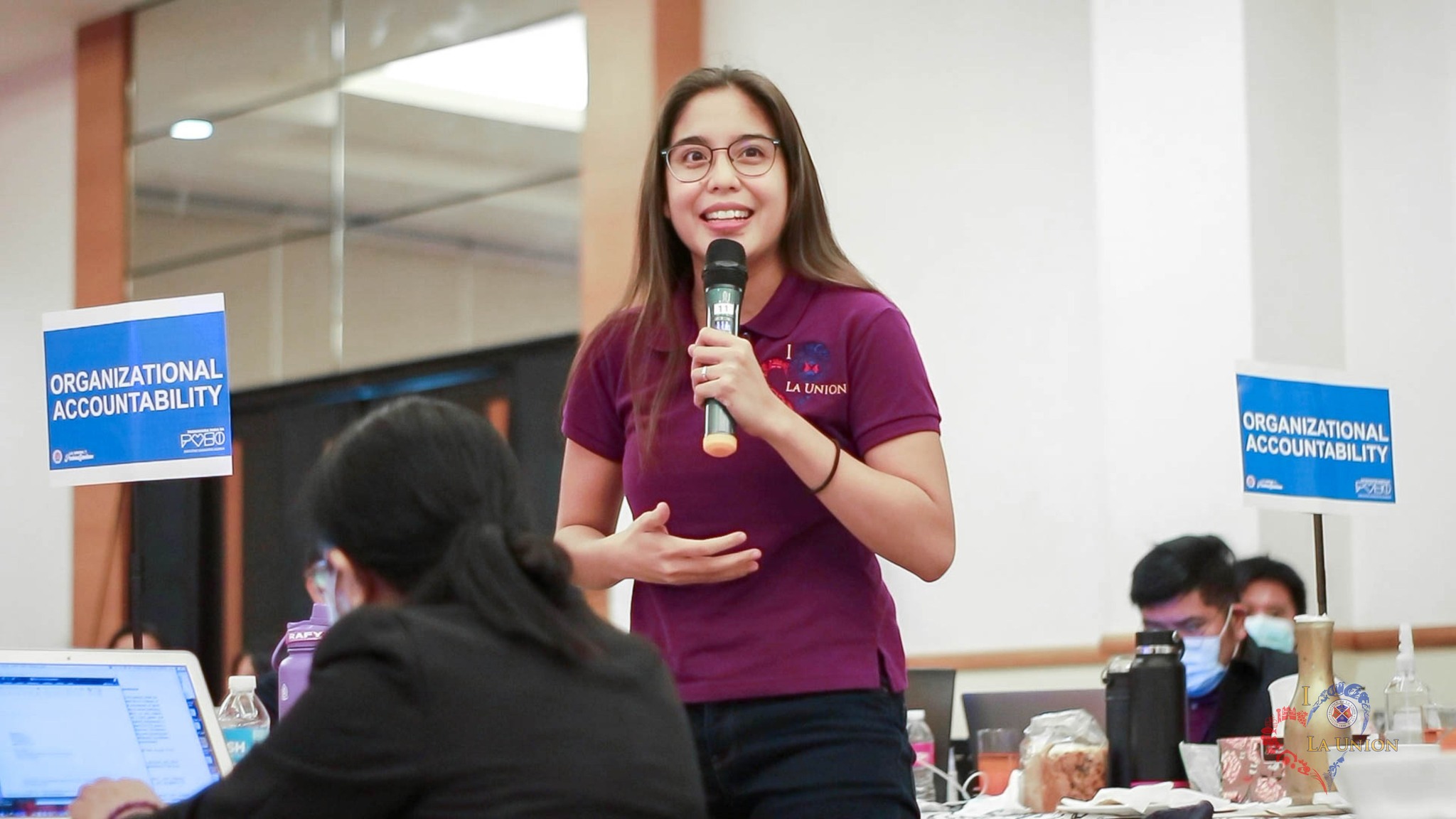 The Provincial Government of La Union (PGLU) is continuously working on the formulation of the Executive-Legislative Agenda (ELA) for CY 2023-2025 aligned to the new administration's call for La Union PROBINSYAnihan through the conduct of Part III: ELA Sectoral Focus Group Discussion on September 20-21, 2022 at Hotel Ariana, Paringao, Bauang, La Union.
Taking off from the Visioning Workshop cum Strategy Refresh that served as the inspiration of stakeholders and driving force in the delivery of inclusive, transformative, effective and efficient public service, the Sectoral Focus Group Discussion is a crucial part of the ELA process wherein the executive and legislative departments, together with the Civil Society Organizations and other external stakeholders of the Province were gathered to flesh out issues and concerns through preliminary consultations that validated the initial list of priority issues and sustainable solutions and capacity requirements to ensure the sustainability of development efforts towards becoming the Heart of Agri-Tourism in Northern Luzon by 2025 and consistently aligning with the Governor's call for La Union PROBINSYAnihan.
During the said activity, Governor Raphaelle Veronica "Rafy" Ortega-David expressed her gratitude to all the participants as she emphasized carrying out the P.U.S.O. Agenda throughout her term. "People-centered and driven governance, ito ang gobyernong nararapat sa bawat kaprobinsiaan, kaya ganun din po ang aking kagustuhang marinig ang mga saloobin at mga suhestiyon ng bawat isa sa inyo upang maisakatuparan po natin ang mga pangarap natin para sa La Union.", the Governor stressed.
This Part III of the CY 2023-2025 ELA Process also intends to determine the current realities; revisit the Provinces vision, mission and strategies and Sectors' vision and framework; identify and prioritize programs, projects and capacity needs; and identify legislative support measures using the Financial Stability, Economic Dynamism and Competitive, Resilient Communities, and Organizational Accountability and Governance Sector or FERO Development Planning Framework aligned with the ELA theme " Pagkakaisa para sa PUSO" in improving the quality of life of our kaprobinsiaan and make La Union a province worth living in.
Related Photos:
Recent Posts
Following the acceptance of the Province of La Union of the first batch of Moderna Vaccine comprised of 100 vials …