𝗚𝗼𝘃. 𝗥𝗮𝗳𝘆, 𝗣𝗚𝗟𝗨 𝗔𝘀𝘀𝘂𝗿𝗲 𝗘𝗱𝘂𝗰𝗮𝘁𝗶𝗼𝗻𝗮𝗹 𝗦𝘂𝗽𝗽𝗼𝗿𝘁 𝘁𝗼 𝟱𝟯𝟵 𝗦𝘁𝘂𝗱𝗲𝗻𝘁-𝗞𝗮𝗽𝗿𝗼𝗯𝗶𝗻𝘀𝗶𝗮𝗮𝗻
By: Mariella G. Guray, GPC-OPG | Photos By: GPC-OPG | Date: January 12, 2023
---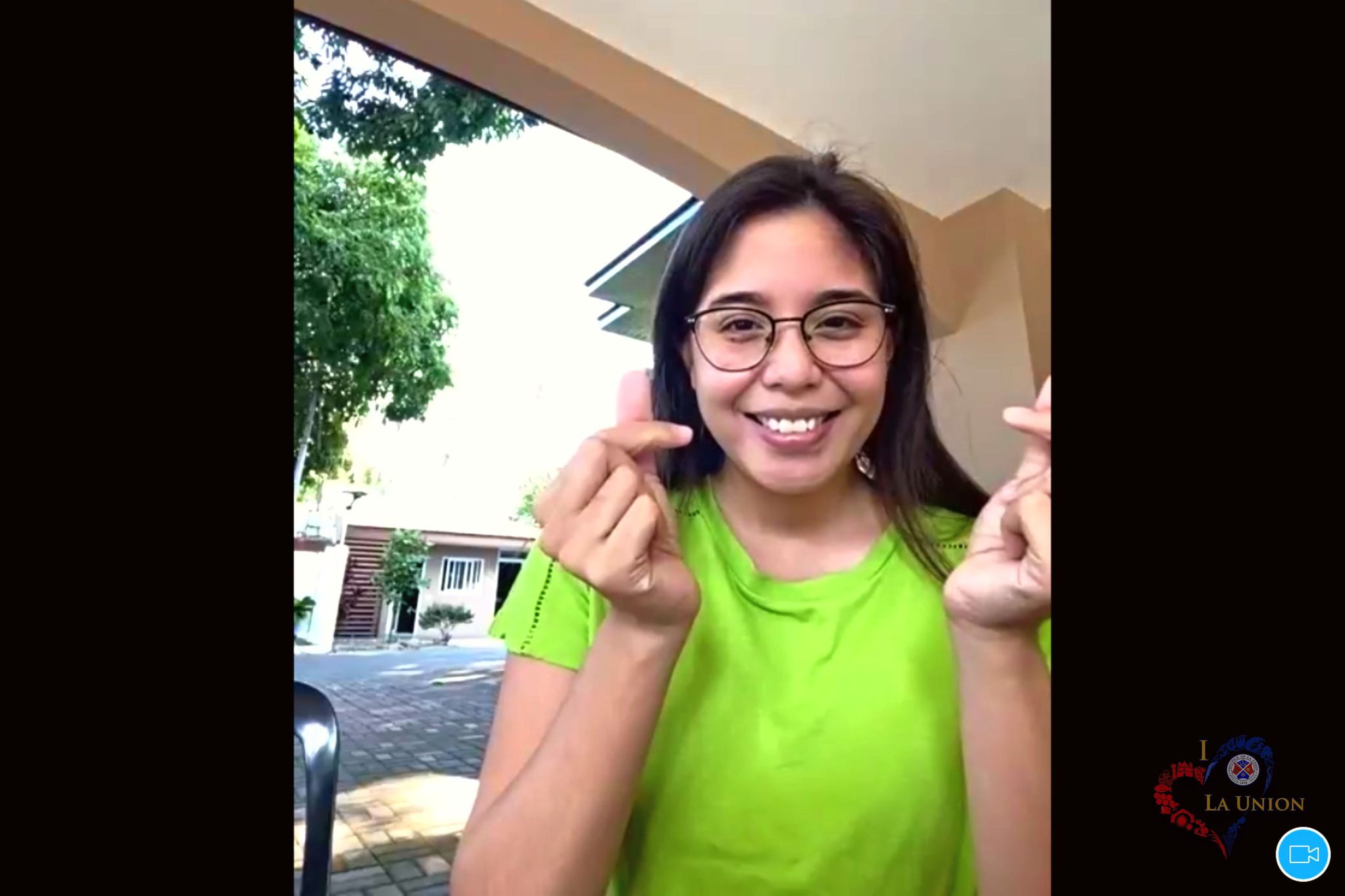 The future looks promising to 539 college students from the province of La Union as they join the list of the Provincial Government of La Union's (PGLU) new and first batch of scholars under the administration of Gov. Raphaelle Veronica "Rafy" Ortega-David.
Continuing to nurture and motivate underprivileged but deserving students from the province through the provision of educational assistance under La Union Educational Assistance and Scholarship Program (LUEASP), the PGLU conducted on January 12, 2023 an interactive virtual orientation among newly accepted LUEASP scholars where scholarship guidelines and government scholar responsibilities were discussed.
The 539 scholars from the different municipalities of La Union were virtually congratulated by the PGLU together with Board Members Henry Balbin, Chary Nisce, Victor Rivera, Cynthia Angelica Bacurnay, Alyssa Kristine Sibuma, and Joy Ortega. As scholarship sponsors, they imparted words of encouragement and reminded the scholars to be grateful for being chosen as one of the grantees despite the myriad applicants, thus, pointing out to take advantage of such opportunity for education.
The scholars were also elated when Gov. Rafy graced the virtual orientation and delivered a short message to inspire the scholars to do well in their studies.
"'Huwag kayong magpapalamon sa pressure ng pagiging scholar…Huwag lang kayong mag concentrate sa grades ninyo, rather, focus on your bigger goals and paint a picture of your future self that you and your parents will be proud of," Gov. Rafy said.
"Ngayon palang chinachallenge ko na kayo to make yourselves worthy at ipamalas na ang kinabukasan ng La Union ay nakasalalay sa inyong mga iskolars," she added as she challenged kaprobinsiaan scholars to prove their worth as the future of the province.
The PGLU continues to enjoin goal-driven Elyu Iskolars in #LaUnionPROBINSYAnihan as well as full support in their schooling to ensure that they gain a strong foundation of support, love, and guidance as they go through their educational endeavors which will eventually aid in discovering breakthroughs resulting in broader innovations for the province as it becomes the Heart of Agri-Tourism in Northern Luzon by 2025.
Related Photos:

Recent Posts
Following the acceptance of the Province of La Union of the first batch of Moderna Vaccine comprised of 100 vials …