𝗕𝗗𝗛 𝗖𝗼𝗻𝘁𝗶𝗻𝘂𝗲𝘀 𝘁𝗼 𝗣𝗿𝗼𝗺𝗼𝘁𝗲 𝗚𝗼𝗼𝗱 𝗛𝗲𝗮𝗹𝘁𝗵; 𝗖𝗲𝗹𝗲𝗯𝗿𝗮𝘁𝗲𝘀 𝗛𝘆𝗽𝗲𝗿𝘁𝗲𝗻𝘀𝗶𝗼𝗻 𝗔𝘄𝗮𝗿𝗲𝗻𝗲𝘀𝘀 𝗠𝗼𝗻𝘁𝗵
By: Venus F. Avecilla, GPC – BDH | Photos By: GPC-BDH | Date: May 19, 2022
---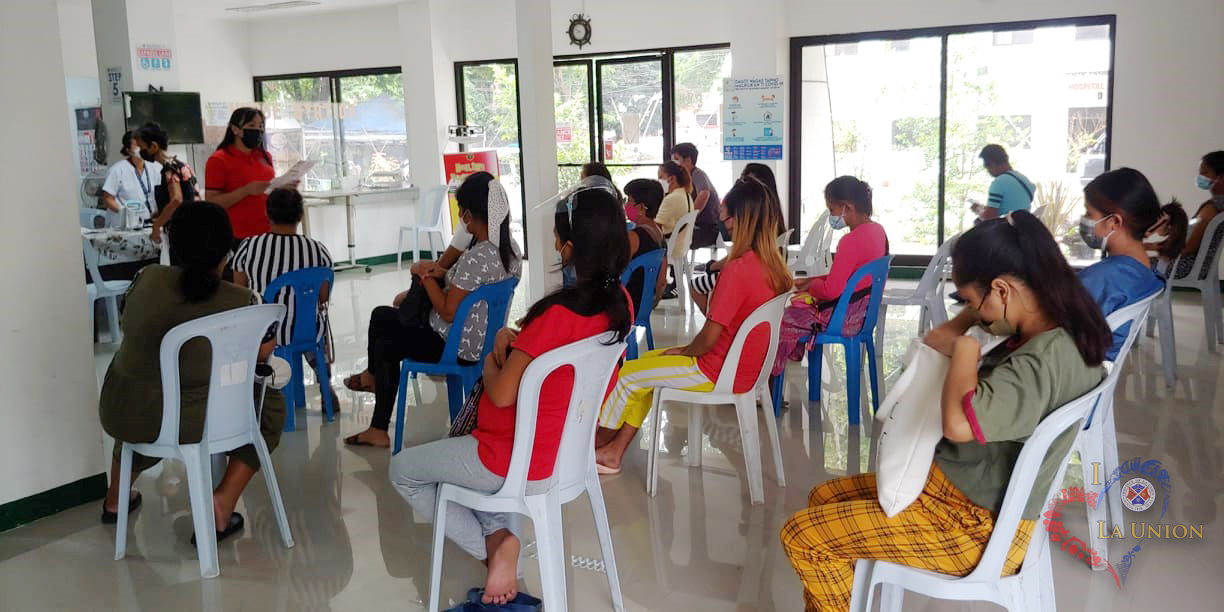 Bacnotan District Hospital (BDH), under the leadership of Chief of Hospital Dr. Zenserly D. Pagaduan, remains committed in promoting health as everyone's most valuable asset as manifested by the various lectures being conducted to patients and watchers in the hospital.
In celebration of the Hypertension Awareness Month, Miss Maureen J. Buccat, Nurse I of BDH, educated patients and their watchers about the risk of hypertension. She enumerated the causes and risk factors affecting the disease such as , increasing age (above 40 years old), smoking , obesity, chronic stress, heavy alcohol consumption, high cholesterol level, family history, and physical inactive.
With the tagline, "Kalusugan ay Alagaan, Puso ay Ingatan," she encouraged everyone to lower down consumption of sweet and fatty foods, and choose green leafy vegetables instead. She added that good exercise and healthy lifestyle are some ways to have a healthy heart.
Hypertension is considered as the number one contributing risk factor for global death which causes strokes, heart attacks and other cardiovascular diseases. Oftentimes, hypertension shows no symptoms but some people may develop headache, dizziness, eye damage with progressive vision loss, leg pain, kidney failure, and aneurysm.
In closing, Miss Buccat encouraged everyone to have a regular check up with a health care provider and reminded everyone to always take prescribed medicines on time, reduce stress, and enjoy life more.
Recent Posts
Following the acceptance of the Province of La Union of the first batch of Moderna Vaccine comprised of 100 vials …