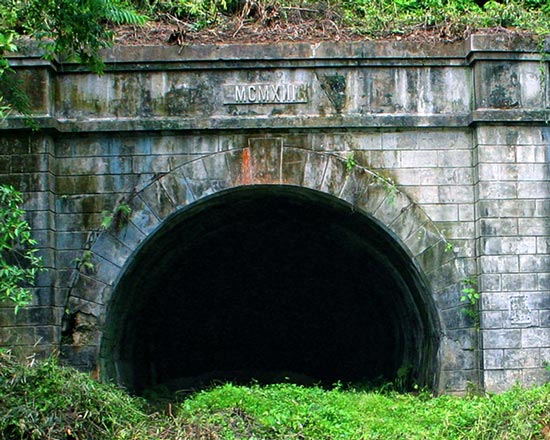 Centennial Tunnel
Site Classification: Historical
Level of Development: Major Destination
Location: Poblacion, Aringay
Access Road: Yaranon Street
Distance to Municipal Hall: 1.2 km
Description: Situated in Poblacion, Aringay, La Union, this 500-meter tunnel was made in 1913 during the American regime. Intended for the trains of the Philippine National Railways (PNR) bound for Baguio City, it was later abandoned by the Commonwealth Government because of the then impending Second World War. According to locals, the tunnel already exists during the Spanish era, it was only in the American occupation that it was developed and fortified, thus making it officially more than a century year old. During the Japanese occupation, the tunnel was used as headquarters of the Japanese Imperial Army because of its durability against US bombings, rising speculations that hidden treasures were buried in the area. Similar structures could also be found in Tuba, Benguet which were supposed to be part of the ambitious railway system. All in all, the abandoned PNR track has a total length of approximately 40.4 kilometers from Aringay town proper to Baguio City. Aringay's Centennial Tunnel is 7.6 meters wide and with a depth of 4.5 meters.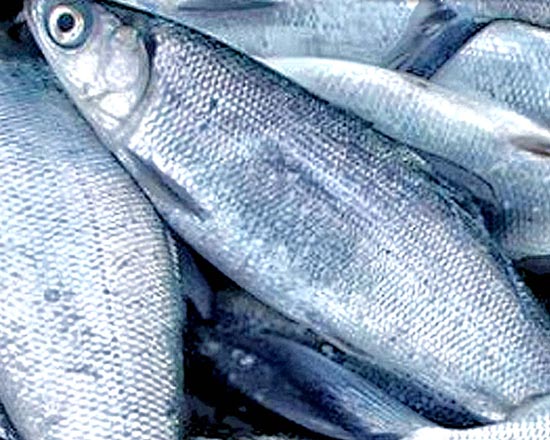 Milkfish (Bangus)
Aringay Milkfish or bangus is cultured in pen areas in Dulao, Aringay with over 400 fish pen operators engaged in the bangus industry. It is comparable to the Dagupan or Bonuan bangus as to its quality and palatability.
The flavorful flesh of Dulao bangus could be attributed to the "clean water" and "just right salinity" of the lagoon which is fed by Aringay River and exits into the Lingayen Gulf.
The area is 4.7kms away from the Municipal Hall and is accessible via the barangay road.
It is one the chosen pilot project site for small milkfish producers and operators dubbed as 'Dissemination and Adoption of Small scale Milkfish Aquaculture Technologies in the Philippines." The said project was conceptualized by the National Integrated Fisheries and Technology Development center of the Bureau of Fisheries and Aquatic Resources (BFAR-NIFTDC), the Aquaculture Department of the Southeast Asian Fisheries Development Center SEAFDEC-AQD), the University of the Philippines in the Visayas, and The World Fish Center in 2013.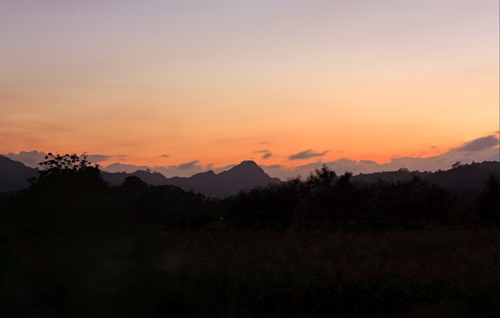 Bubon Pusi
Site Classification: Natural
Level of Development: Underdeveloped
Location: Barangay San Eugenio
Access Road: Barangay Road
Distance to Municipal Hall: 3.6 km
Description: A dormant volcano situated within Aringay which now serves as camping grounds to adventure seekers. According to folks in the area, during the American Regime, it was surrounded by large chains.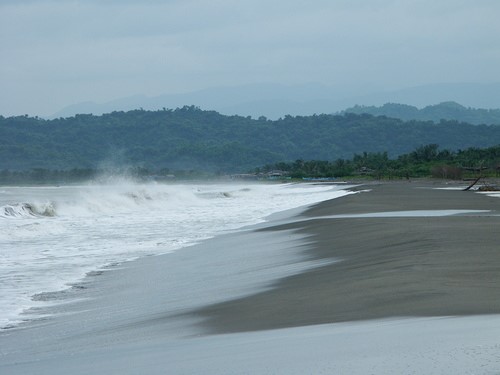 Samara Beach
Site Classification: Natural
Level of Development: Underdeveloped
Location: Barangay Samara
Access Road: Don C Nimuan Road
Distance to Municipal Hall: 3 km
Description: This is the hub of beach-lovers in the municipality of Aringay. Cottages within the area are available for picnics and gatherings. For convenient vacations, there are also resorts within the area where tourists can stay. This is also a perfect area to watch the sunset.