Hon. Ruperto A. Rillera, Jr.
Board Member, 2nd District of La Union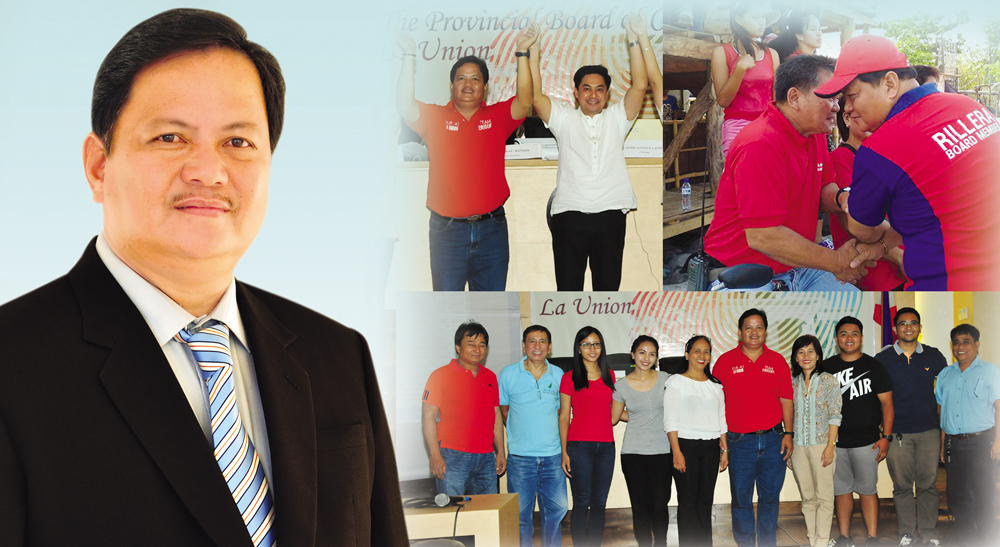 Advocacies
I. Governance
Effective and efficient delivery of services primarily health and education specifically to the most in need population of the province.
Enhanced coordination and cooperation with municipalities and barangays especially in the implementation of policies through ordinances as well as programs and projects.
II. Economy
Poverty alleviation through employment and livelihood programs; and
Improvement of investment climate in the province.
III. Health:
Public safety and preparedness for disasters and/or effects of climate change and disease outbreaks;
Improvement of hospital facilities and their capabilities;
Empowerment of PGLU health workers ; and
Expanded nutrition programs and wellness programs.
IV. Education:

More scholarship grants to poor but deserving students; and
Infrastructure assistance to schools.
Support to Alternative Learning System and Child Development Program.