HON. RUPERTO A. RILLERA, JR.
BOKAL ITI SEGUNDO DISTRITO
BOARD MEMBER, SECOND DISTRICT OF LA UNION
PLATAPORMA
PLATFORM OF GOVERNANCE
Governance
Effective delivery of services primarily health and education; and

Enhanced coordination and cooperation with municipalities and barangays.
Economy
Poverty alleviation through employment and livelihood programs; and

Improvement of investment climate in the province.
Health
Public safety and preparedness for disasters and disease outbreak;

Improvement of hospital facilities and capabilities;

Empowerment of PGLU health workers ; and

Expanded nutrition programs.
Education
More scholarship grants to poor but deserving students; and

Infrastructure assistance to schools.
@engrjunrillera  

spm_jun@yahoo.com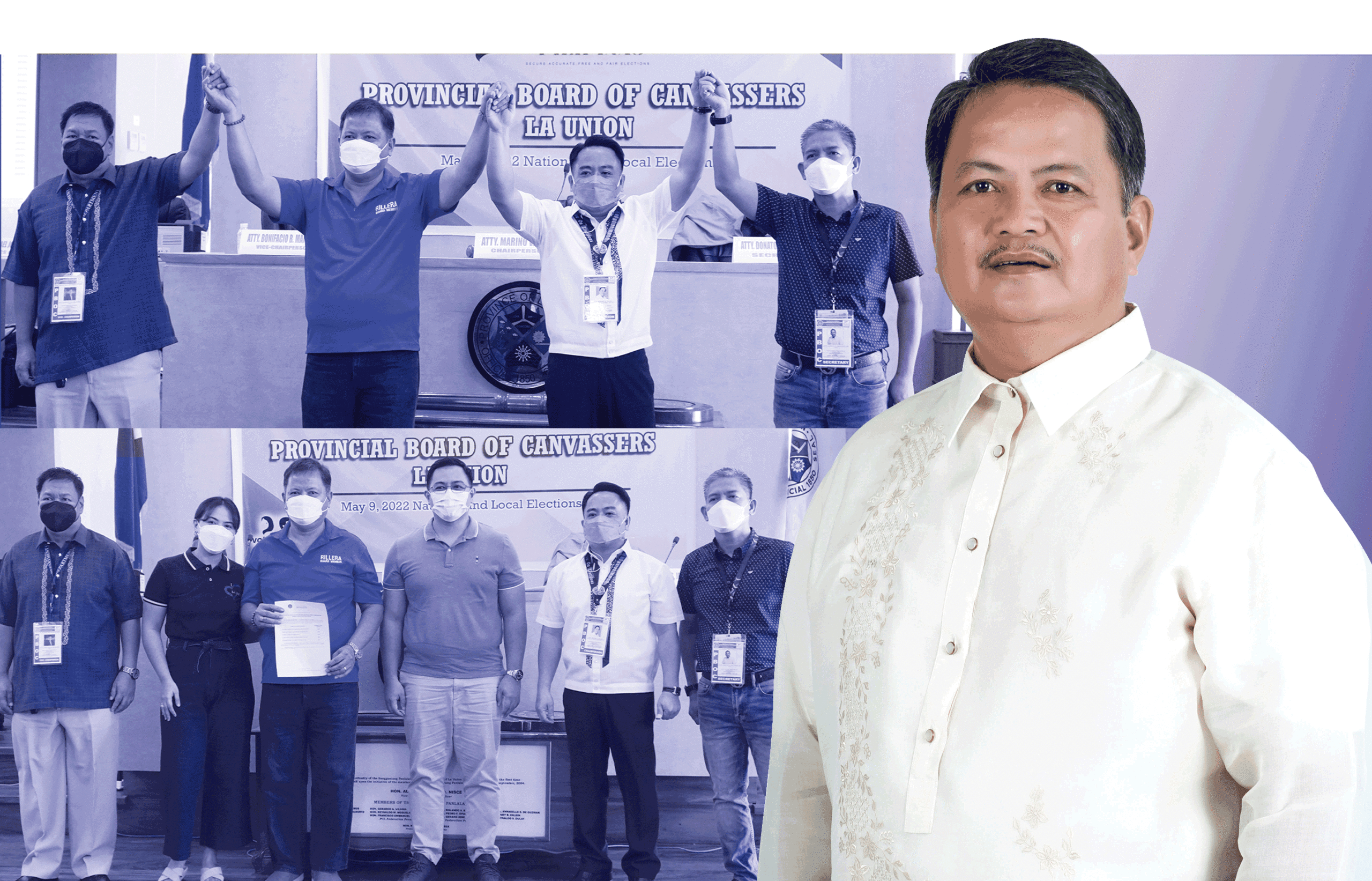 COMMITTEE:
– Committee on Ethics and Good Government
– Committee on Health