Hon. Nancy Corazon M. Bacurnay
Board Member, 2nd District of La Union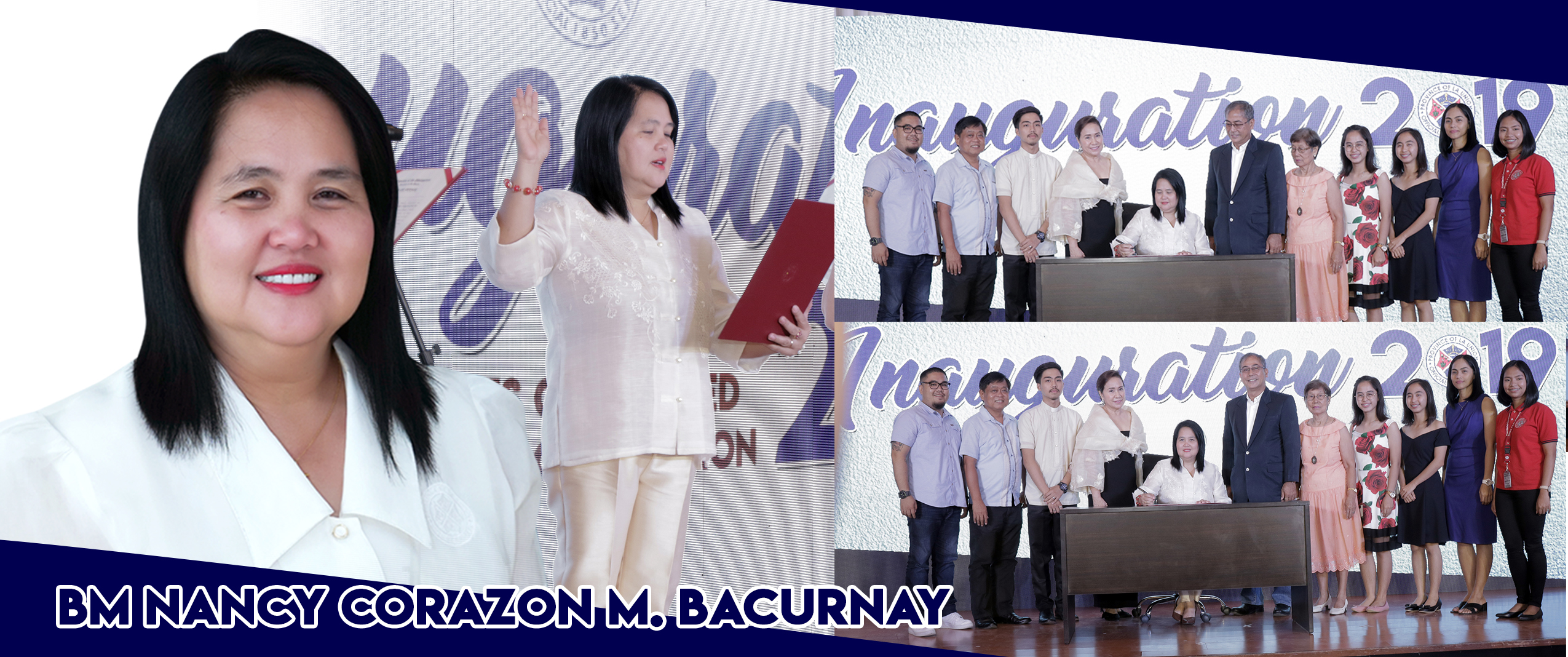 Advocacies
EDUCATION AND CULTURE
1. Ensure that every learner is able to read, write, functionally literate and can confidently express themselves through the mother tongue through an appropriate legislation.
2. Promote teacher's welfare by empowering and providing them with opportunities for personal and professional growth.
3. Equip the learners in the tourism areas with basic skills such as photography and tour guiding to serve as their livelihood during school break.
4. Strengthen cultural communities through community-based tourism.
5. Enhance revenue collection measures for SEF and ensure and monitor the same that it is used to advance programs for basic education.
6. Ensure education opportunities to out-of-school youth and children with special needs.
JUSTICE AND HUMAN RIGHTS
1. Promote awareness and citizen empowerment regarding human rights through the conduct of La Union Youth Congress on Human Rights.
2. Ensure equal employment opportunities for women and vulnerable groups and they be given priority on various livelihood and tourism-related business activities.
3. Provide assistance to conflict-affected people and human rights victims through the enactment of an appropriate legislation establishing a help desk.
4. Facilitate the review and revision of the Provincial Gender and Development Code.
5. Capacitate and empower women through the Gender and Development Code and active participation in the Women in Nation (WIN) Building activities.
6. Monitor the implementation of the High Visibility Vest Ordinance to ensure road and people safety.
7. Strengthen the Women's Desk in every police station in the province.
8. Ensure police visibility in tourism areas.
committee:
Committee on Justice and Human Rights
Committee on Education and Culture
Committee on Justice and Human Rights