#𝗟𝗮𝗨𝗻𝗶𝗼𝗻𝗣𝗥𝗢𝗕𝗜𝗡𝗦𝗬𝗔𝗻𝗶𝗵𝗮𝗻 𝗘𝗳𝗳𝗼𝗿𝘁𝘀 𝗦𝘁𝗲𝗽 𝗨𝗽 𝗮𝘀 𝗦𝗠𝗖 𝗗𝗼𝗻𝗮𝘁𝗲𝘀 𝗥𝗲𝗹𝗶𝗲𝗳 𝗔𝘀𝘀𝗶𝘀𝘁𝗮𝗻𝗰𝗲 𝘁𝗼 𝗣𝗚𝗟𝗨
By: John Elysar C. Martin, PIO | Photos By: Jahp D. Pulido, PIO | Date: September 28, 2022
---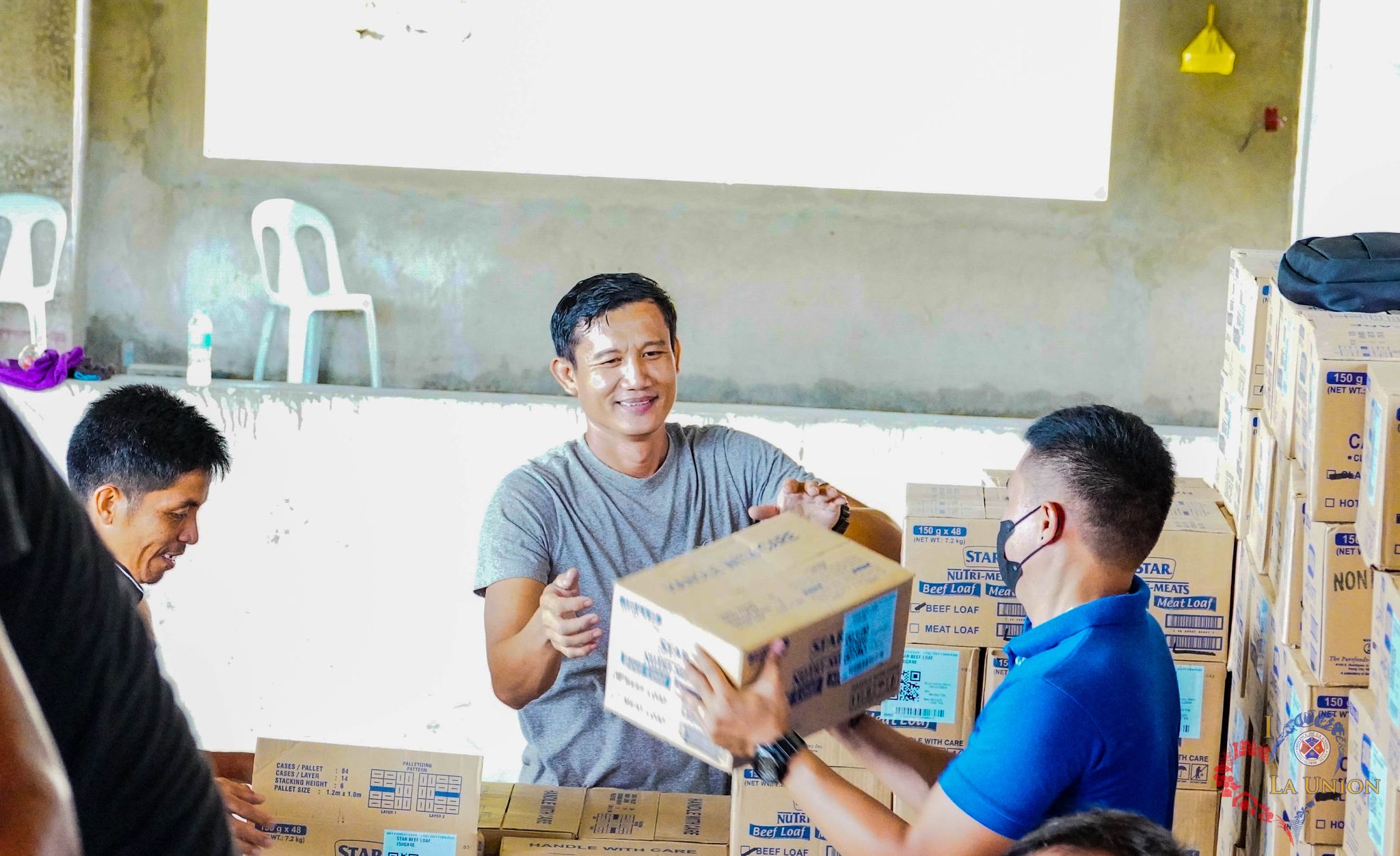 To provide support to the relief response in the province, the Provincial Government of La Union received 500 boxes of canned goods donated by San Miguel Corporation during the turn-over ceremony on September 28, 2022 held at Sevilla Government Center, City of San Fernando, La Union.
The relief assistance handed-over to the Provincial General Services Office is composed of 150 boxes of beef loaf, 200 boxes of meatloaf and 150 boxes of corned beef which will be distributed to the families and individuals affected by Typhoon Karding in the Province upon identification.
Through #LaUnionPROBINSYAnihan, PGLU continues to strengthen collaboration with stakeholders such as the San Miguel Corporation to sustain solidarity in ensuring the welfare of every Kaprobinsiaan and effective delivery of relief response in the Province.
Related Photos:
Recent Posts
Following the acceptance of the Province of La Union of the first batch of Moderna Vaccine comprised of 100 vials …