𝗟𝗨 𝗬𝗼𝘂𝗻𝗴 𝗔𝘁𝗵𝗹𝗲𝘁𝗲𝘀 𝗪𝗼𝗻 𝟭𝟯 𝗠𝗲𝗱𝗮𝗹𝘀 𝗶𝗻 𝗕𝗮𝘁𝗮𝗻𝗴 𝗣𝗶𝗻𝗼𝘆 𝟮𝟬𝟮𝟮
By: John Elysar C. Martin | Photos By: PIO | Date: January 17, 2023
---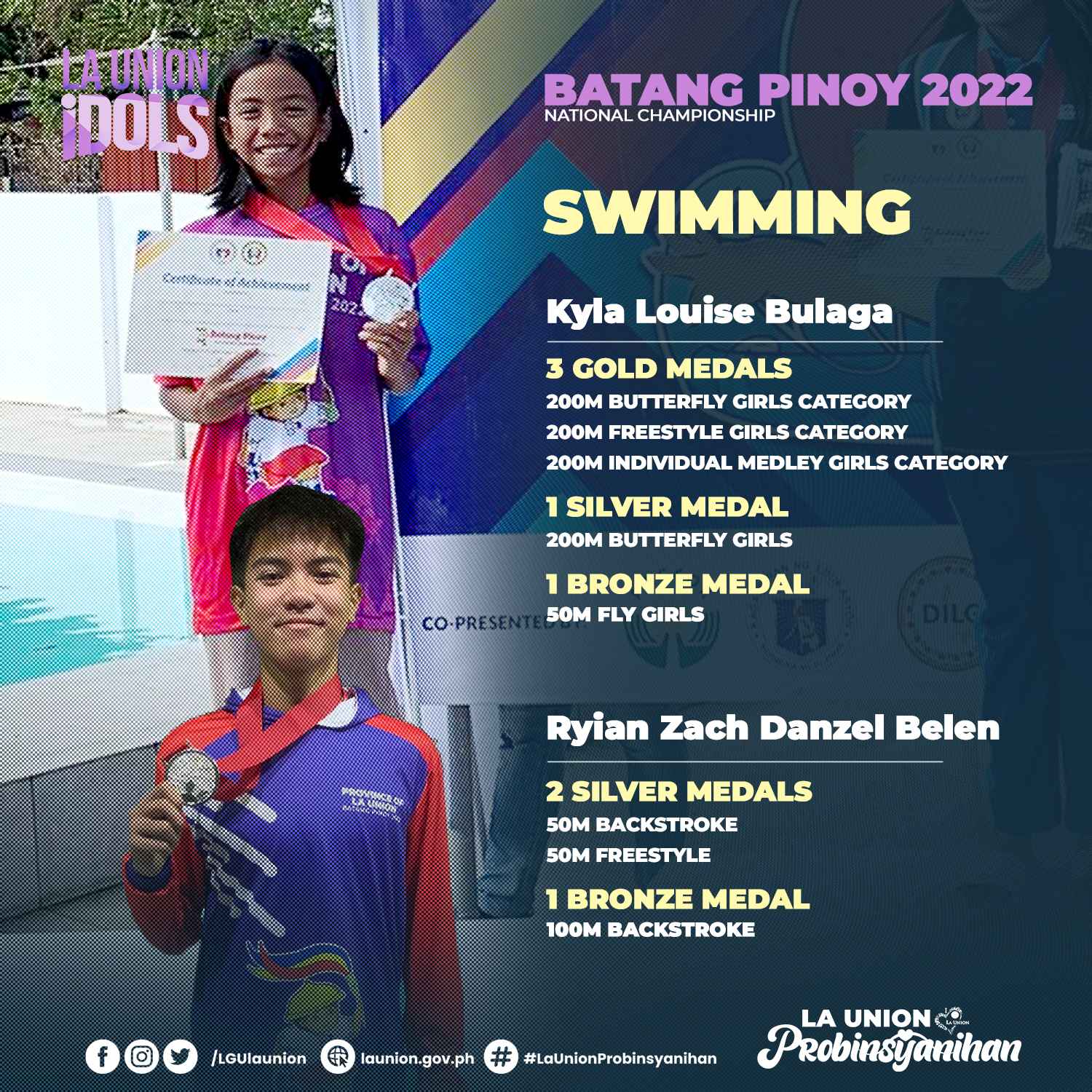 Upholding sportsmanship and perseverance, athletes from the Province of La Union brought home 13 medals after winning numerous awards during the Batang Pinoy Sports National Competition on December last year held in the Province of Ilocos Sur.
Batang Pinoy is an annual national youth sport program participated in by young Filipino athletes around the country to showcase their prowess in various sporting event.
The Provincial Government of La Union, led by Gov. Raphaelle Veronica Ortega-David, extends its support to the athletes by providing their complete set of uniforms, food, transportation, training equipment and competition allowance.
PGLU proudly extends its warmest commendation to the young athletes for their achievement that brought pride and honor to the province. Gov. Rafy also continues to step up the support to the local athletes and make sports inclusive for the youth through strengthening different sports program that will develop their full potentials.
Related Photos:
Recent Posts
Following the acceptance of the Province of La Union of the first batch of Moderna Vaccine comprised of 100 vials …