𝗟𝗨 𝗧𝗮𝘅 𝗣𝗮𝘆𝗲𝗿𝘀: 𝗪𝗲 𝗮𝗿𝗲 𝗔𝗽𝗽𝗿𝗲𝗰𝗶𝗮𝘁𝗲𝗱; 𝗣𝗚𝗟𝗨 𝗘𝗮𝗿𝗻𝘀 𝗧𝗮𝘅 𝗣𝗮𝘆𝗲𝗿𝘀' 𝗖𝗼𝗻𝗳𝗶𝗱𝗲𝗻𝗰𝗲
By: Alyssa A. Samarro, GPC-PTO | Photos By: PTO | Date: January 12, 2023
---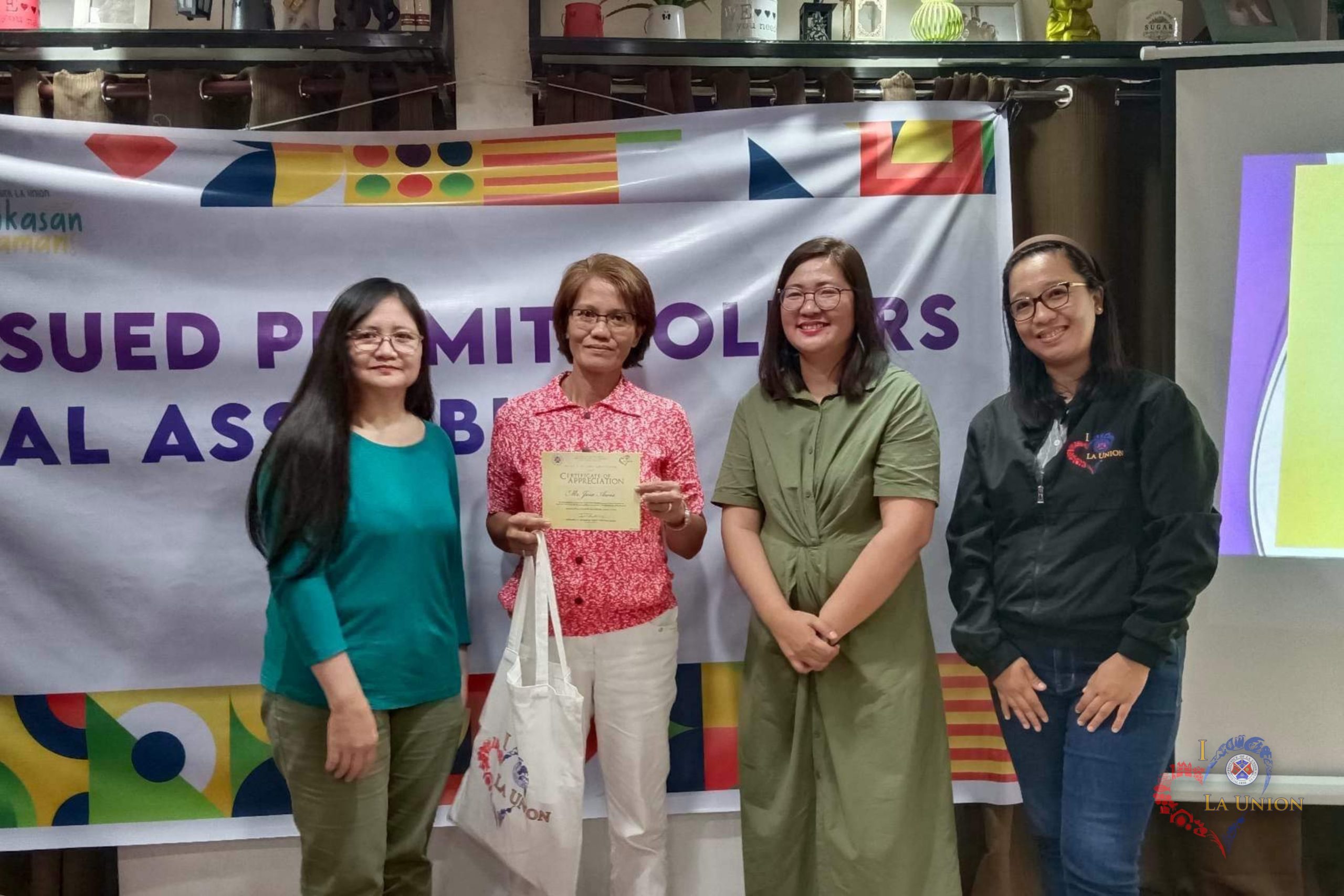 To show appreciation to some kaprobinsiaan tax payers, the Provincial Treasurer's Office (PTO) headed by Ms. Janet D. Molina, distributed some tokens to all qualified tax payers of Franchise Tax, Tax of Printing & Publication, and Sand & Gravel Tax in the Province through a program dubbed as Tax Appreciation Campaign.
The said campaign does not only seek to acknowledge the significant contributors of tax payers in the development of the Province through their taxes but also yield a stronger tie with the partner companies,organizations and other permit holders in the Province of La Union.
The Provincial Government of La Union led by Gov. Raphaelle Veronica "Rafy" Ortega-David believes that such is an effective strategy to strengthen the trust and confidence of the taxpayers to the Province as they join the call for #LaUnionPROBINSYAnihan for the realization of the province's vision to be the Heart of Agri-Tourism in Northern Luzon by 2025.
Related Photos:

Recent Posts
Following the acceptance of the Province of La Union of the first batch of Moderna Vaccine comprised of 100 vials …